Welcome to Aodh Ruadh
2017 club registration form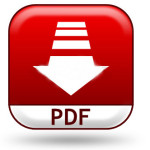 View/Download the club membership registration form. [82KB]
---
Lotto
27th March 2017
1
10
11
13
16
17
There was no winner of the lotto jackpot of €2,100.
Next draw is Monday at 8.30pm in the Lantern Bar with a jackpot of €2,200
Lotto Rota:
- Reserve Footballers
- Bord na nÓg
- Senior Footballers
- Ladies
- Juvenile Hurlers
- Senior Hurlers
The lotto team for the McCosker's Centra on Saturday is:


Bord na nÓg.



In the lucky dip €20 went to Michelle Kerley, Carrickmacross; Teresa Heron, Bishop Street; K Monaghan, East Port; Ben and Mary Dorrian, College Street; and F McGloin.

More Lotto information
---
Twitter
Tweets by @aodhruadh
What's new
19 March 2017
Senior Division 2
Second half grit sees Aodh Ruadh through again


More
19 March 2017
Senior Reserve Division 2
First points for reserves after win over MacCumhaill's


More
17 March 2017
Aodh Ruadh at the Saint Patrick's Day Parade


More
17 March 2017
Under 16 football
Four Masters give under 16s good test


More
12 March 2017
Senior Division 2
Perfect return to second tier for Aodh Ruadh


More
12 March 2017
Senior Reserve Division 2
Tough start for reserves in Ardara


More
24 February 2017
Under 12 football
Under 12s launch new jersey


More
21 January 2017
Celebrating a year to remember with a night to remember at the Aodh Ruadh Dinner Dance


More
7 January 2017
Cheques presented to Kickabout for Colman good causes


More
6 January 2017
Underage hurling
Galway star David Burke makes presentations at Aodh Ruadh


More
28 December 2016
Fifth annual Colman Kerr charity match raises funds for good causes


More
3 December 2016
Aodh Ruadh celebrate a year of underage football


More
18 November 2016
Nomination papers for Aodh Ruadh AGM 2016


View/Dowload
8 October 2016
Under 14/12 football
Eugene Doherty captures Bakery Cup


More
6 November 2016
Under 16 ladies football
Brave Aodh Ruadh denied by Termon


More
5 November 2016
Under 13 ladies football
Aodh Ruadh defeat gallant Downings to take county title


More
31 October 2016
Under 21 Football Championship
Final agony for Aodh Ruadh


More
31 October 2016
Under 16 ladies football
Victory over Urris takes Aodh Ruadh into county decider


More
23 October 2016
Under 13 ladies football
Replay victory take Aodh Ruadh into semis


More
8 October 2016
Under 18 football
Minors fade out in second half


More
Club News
28 March 2017
Time running out to get your membership sorted
There will be a final open registration session this Wednesday 29th March in Aras Aoidh Ruaidh from 7.30pm to 8.30pm. Only 250 members are currently listed as having submitted registration for 2017. This means somewhere in the order 300 people have yet to pay club membership. Only club members can line out for Aodh Ruadh and only adult club members will be eligible for All-Ireland tickets, should Donegal contest a final. Registration forms and fees need to be submitted by March 31st deadline. Membership can be paid to Gerry Ferguson at Ferguson's Jewellers. Players can also download registration forms from aodhruadh.org and submit this along with the relevant fee directly to their manager. Keep an eye on the Aodh Ruadh CLG Facebook page and @aodhruadh Twitter feed for information on registration sessions over the coming ten days.
Donegal v Monaghan
Thanks to everyone in the club who assisted with the running of Sunday's NFL Division 1 game between Donegal and Monaghan which brought close to 7,000 people to town. A lot of effort went into the preparations and this is much appreciated. A special word of thanks to Sergeant Stuart Doyle and his Garda team for their co-operation. The club member who found a season ticket in the grounds might please contact Tom Daly as the owner has been in touch with the club. We have an absolutely huge gallery of pictures from the day up on aodhruadh.org. Some of these courtesy of Fintan McTiernan, official Monaghan GAA photographer.
Football
The next round of adult league games are down for Sunday 9th April when Aodh Ruadh renew acquaintances with Termon up in the north Donegal venue.
The minors are down to play their second league game this Wednesday against Naomh Columba in Glencolmcille.
The under 16s will host Melvin Gaels for a challenge in Páirc Aoidh Ruaidh this Wednesday at 5.30pm. All players are to be togged and ready to go at 5pm. The team get their league programme underway this Friday when they take on Naomh Bríd / Pettigo.
Under 14 training continues on Mondays from 5.45pm to 7pm and Wednesdays at the same time. There will be a challenge match for the team this Friday in Ballyshannon against Grange at 5.30pm.
Under 10 boys are training this Friday from 6pm to 7pm in Páirc Aoidh Ruaidh (Munday's). All players are to be up on Saturday morning at 12 noon for a match against Four Masters in Páirc Aoidh Ruaidh. A big thank to all the players who took part in Sunday's half-time games.
This Friday under 6 and under 8 training goes outdoors in Páirc Aoidh Ruaidh (Munday's). The under 8 session will run from 6pm to 7pm. The under 6 session is slightly shorter, running from 6pm to 6.45pm. Parents are asked to please collect children promptly at the end of the session.
There is a Bord na nÓg meeting tomorrow night, Tuesday, at 8.30pm in Aras Aoidh Ruaidh.
Ladies
The under 14 girls have their first league match this Sunday. The game is in Downings with throw-in at 3pm. Everyone travelling to the game is asked to meet at the park at 12.15pm. Our last training session ahead of that game takes place on Thursday at 5.45pm. Drumlane of Cavan are our host club for Féile weekend 23rd-25th June.
Under 12 girls training commences on Tuesday 28th March and Friday 1st March from 5-6pm at Páirc Aoidh Ruaidh (Munday's). Players should remember to bring gum shields. Our first game takes place next Tuesday 4th April at home to Bundoran.
Training continues for under 8s and under 10s in the Mercy Hall this Friday, 31st March from 7-8pm. The price is €2 to cover the cost of the hall. All players need to be members of the club, so if your child has not paid the registration fee of €15 then you can pay on the night or in Gerry Ferguson's Jewellers at any time. Players should wear runners and bring a bottle of water with them.
The ladies committee would like to extend a well done and a big thank you to all the programme sellers at Sunday's county game.
Hurling
The under 14s opened their league campaign with a comfortable win at home to Four Masters last Thursday. The lads showed plenty of rustiness in this game, while the result was never in doubt the team know they face tougher challenges in the weeks ahead. The full time score was Aodh Ruadh 7-5 Four Masters 2-1. We play Setanta in the Cross this Thursday in what is sure to be a tough encounter.
The minors are at home to MacCumhaill's on Thursday. Our young squad will be up against it with the Ballybofey lads, but one thing's for sure with this minor team they won't be found wanting for effort.
Well done to the under 12s and under 14s who took part in the half-time exhibition game during the Donegal v Monaghan game yesterday. It was a great experience for the boys to play in front of such a large crowd. Thanks to all involved in organising and facilitating the game.
Training continues for all ages on Sunday at 12 noon.
Table quiz
Club members are asked to note that the annual table quiz organised by the Park / Development Committee will take place in Owen Roe's on the Thursday before Easter, April 13th, at 9.30pm. Please put this date in your diary and we are appealing to members to take on responsibility and get a team of four to participate in what is always a good social night. Funds raised will go towards further work on the 650m Fitness Trail at Páirc Aodh Ruaidh which we would like to move forward with in 2017. Having completed the Prunty playing fields, floodlighting scheme, toilet block and the hurling / rebound wall, this is really the final element of the major €1m re-development of the former Munday's Field site. Please confirm if you intend to organise a team or sponsor a prise for the night by texting to Tom Daly, David McLoone, Conal Gallagher or Michael Daly ASAP.
Last Man Standing
As we head to week seven we have seven entrants left in Last Man Standing. The lucky seven are Sean & John, Niamh Duffy, Maureen Keenaghan, Pauric Keenaghan, Shane Cronin, Edel Sheerin and Tanya O'Shea. Note we have four ladies left. We may have to rename it Last Person Standing for 2018!
Bingo
Last week's €400 jackpot was won by Bernie McShea of Belleek. There was no winner of the winter snowball so it rolls up to a juicy €725 on 49 numbers or less. It is the March big bingo this Friday at Abbey Centre at 9pm. There is a huge prize fund of €3,500 up for grabs with books available priced just €15 for the book, €8 for half, or there's the book and a half deal for €20.
---
Last modified: Tuesday, 28 March 2017 at 12:22am

Read more in the club notes archive.