Welcome to Aodh Ruadh
2017 Summer Camp registration form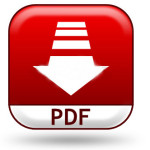 View/Download the Aodh Ruadh Summer Camp registration form. [116KB]
---
Lotto
26th June 2017
1
7
8
10
12
14
There was no winner of the lotto jackpot of €3,400.
Next draw is Sunday at 8.30pm in the Bridgend with a jackpot of €3,500
Lotto Rota:
- Reserve Footballers
- Bord na nÓg
- Senior Footballers
- Ladies
- Juvenile Hurlers
- Senior Hurlers
The lotto team for the McCosker's Centra on Saturday is:


Senior Footballers.



In the lucky dip €20 went to Pat Melly, Pat's Bar; Teresa Herron, Bishop Street; Mary Conlon, Cornhill; Ron Sennett, c/o Pat's Bar; and the Doran family, Saint Mary's Terrace.

More Lotto information
---
Twitter
Tweets by @aodhruadh
What's new
17 June 2017
Under 14 ladies football
Aodh Ruadh miss out on county crown


More
8 June 2017
Under 14 hurling
Aodh Ruadh book final place


More
6 June 2017
Under 10 ladies football
Under 10 girls enjoy Mountcharles blitz


More
3 June 2017
Senior Division 2
Reserves tough it out for victory against Ardara


More
2 June 2017
Senior Division 2
All out attack, but Aodh Ruadh come up short


More
28 May 2017
Senior Division 2
Aodh Ruadh earn tough win in the sunshine


More
28 May 2017
Senior Reserve Division 2
Reserves record fourth win on the trot


More
14 May 2017
Senior Division 2
Aodh Ruadh sweep three clear at the top with win in Glen


More
14 May 2017
Senior Reserve Division 2
Superb second half seals points for reserves


More
30 April 2017
Senior Division 2
Victory takes Aodh Ruadh top of the table


More
30 April 2017
Senior Reserve Division 2
Reserves give Fishermen blues


More
26 April 2017
Under 16 football
Naomh Ultan push Ernesiders all the way


More
23 April 2017
Senior Division 2
Aodh Ruadh crush under-strength Cloughaneely


More
21 April 2017
Senior Reserve Division 2
Reserves edge to victory over Cloughaneely


More
16 April 2017
Senior Division 2
Five star performance sees Ernesiders continue victorious


More
16 April 2017
Senior Reserve Division 2
Emphatic Glenfin eclipse reserves


More
9 April 2017
Senior Reserve Division 2
Termon too hot for reserves


More
19 March 2017
Senior Division 2
Second half grit sees Aodh Ruadh through again


More
19 March 2017
Senior Reserve Division 2
First points for reserves after win over MacCumhaill's


More
17 March 2017
Aodh Ruadh at the Saint Patrick's Day Parade


More
17 March 2017
Under 16 football
Four Masters give under 16s good test


More
12 March 2017
Senior Division 2
Perfect return to second tier for Aodh Ruadh


More
12 March 2017
Senior Reserve Division 2
Tough start for reserves in Ardara


More
24 February 2017
Under 12 football
Under 12s launch new jersey


More
21 January 2017
Celebrating a year to remember with a night to remember at the Aodh Ruadh Dinner Dance


More
7 January 2017
Cheques presented to Kickabout for Colman good causes


More
6 January 2017
Underage hurling
Galway star David Burke makes presentations at Aodh Ruadh


More
28 December 2016
Fifth annual Colman Kerr charity match raises funds for good causes


More
3 December 2016
Aodh Ruadh celebrate a year of underage football


More
18 November 2016
Nomination papers for Aodh Ruadh AGM 2016


View/Dowload
8 October 2016
Under 14/12 football
Eugene Doherty captures Bakery Cup


More
6 November 2016
Under 16 ladies football
Brave Aodh Ruadh denied by Termon


More
5 November 2016
Under 13 ladies football
Aodh Ruadh defeat gallant Downings to take county title


More
Club News
27 June 2017
Football
Aodh Ruadh's return to league action last Sunday didn't meet with success as Buncrana eked out a 2-8 to 1-10 victory against the division 2 table toppers. The reserves were further off the mark again, losing 5-15 to 1-8. The seniors will be looking to get back to winning ways when they travel to take on Termon on Sunday at 3pm.
Good luck to Peter Boyle, Eamonn McGrath and the Donegal seniors in their All-Ireland qualifier against Donegal in MacCumhaill Park this Saturday at 5pm.
The under 16s lost their Southern Region division 2 semi-final on Monday evening by two points to Naomh Columba in Glencolumcille. The game was tight right through, but Ballyshannon just came up short in the end, the final scoreline 2-9 to 2-7 in favour of the hosts. Nevertheless, despite the circumstances in which this fixture was played with a hostile atmosphere both sides of the wire, Aodh Ruadh showed real spirit, battling to the end. Harry Howarth and Shane Brady top scored for the Ernesiders with 1-1 apiece, Shane Gillespie struck three points, while Odhran McGarrigle and Senan Rooney each got a point. Elsewhere Niall Monaghan worked tireless up front while Eugene Doherty and Frankie McGinley also showed well in defence. Jake Foley deserves a special mention for coming in and doing a great job between the posts. Under 16 training continues this Wednesday at 6.30pm as we prepare for the county league quarter-finals on Wednesday July 12th.
Not much luck for Aodh Ruadh under 12's on Monday evening either, with the division 1 side losing to 3-8 to 2-6 against Four Masters in Donegal town.
The under 8s will train as usual on Friday 30th June at 6.15pm. We are hosting a blitz on Monday 3rd July, where Naomh Conaill and Saint Naul's are invited. All players are asked to be up for 6pm as the throw-in for the first games is at 6.30pm.
Ladies
Under 16 training continues on Sundays at 7.30pm and Thursdays at 7.45pm. Under 14 players ineligible for under 13 football are welcome to attend.
What can we say about our trip to Féile. An amazing experience on so many levels. We left Ballyshannon early on Friday afternoon for a packed weekend of football, travelling to Aghadrumsee for our first two games. Our first was against the Wexford champions, Clonee. The Leinster girls emerged 0-4 to 2-2 winners in that one. We hit the crossbar and missed a penalty, so it was a case of luck not being on our side for that one. In the second game we defeated Aghadrumsee 5-10 to 2-1 in a great team performance. We then travelled to our host club, Drumlane, just outside Belturbet. On Saturday morning we played our hosts and delivered a very good display to win 5-10 to 0-0. Improving with every game, we travelled to the junction of the three provinces, Arva, to represent our county with pride in the All-Ireland quarter-final. Unfortunately it was not to be for the Aodh Ruadh girls. Limerick champions, Father Casey's of Abbeyfeale were a physically big side, their number 11 in particular will live long in the memory. The Treaty side used her preternatural height and strength and the pronounced slope of the pitch to get a good head of steam up in the first half, racing into a 2-3 to 0-0 lead. However, a brilliant Emer O'Brien goal not long before the break brought Aodh Ruadh right back into it. Aodh Ruadh registered a free from Sarah Jane Keon, another Emer O'Brien point and a superb Katie O'Brien goal, but Father Casey's were able to just stay ahead and it finished 4-3 to 2-2. Another 15 minutes and we had them. The girls gave it absolutely everything, played clean, hard and fair, carried themselves with character and class and were impeccable ambassadors for their club and represented their county with pride. Well done girls we are all so proud of you. Thanks to the girls who put in so hard work over the year and to Barry Ward and his management team. They got great support from their parents / guardians, their families and the club. Everyone involved put their shoulder to the wheel fund-raising for Féile with discos and the Boston Tea Party. Of course it is important to mention we were generously supported by sponsorship from Olympic Amusements in Bundoran, Herron Auto in Donegal Town and Mac Plant Sales. Huge thanks are also due to the Drumlane club. They looked after us royally all weekend. Our girls are still raving about the experience and the memories made are sure to last a life-time. Some great craic had, some brilliant football played and some new friends made; It was everything Féile should be about.
Under 10 and under 8 training continues in Páirc Aoidh Ruaidh on Mondays from 6.15pm to 7.15pm.
Hurling
The seniors are set to return to Ulster Táin League Division 2 action on Sunday when they are slated to play Killeavy at 4pm, venue to be decided.
Our under 8s and under 10s took part in the all-county blitz on Sunday morning in the Centre of Excellence in Convoy. Both teams did exceptionally well, winning all their games. The under 8s had six games and the under 10s had five games. These squads are making good progress and continue to train every Sunday at 12 noon all welcome.
Summer Camp
The 26th annual Aodh Ruadh Summer Camp returns on Monday, 3rd July and runs to Friday, 14th July. There's loads to do with football, hurling, swimming, rounders, obstacle courses and plenty of other fun and games. Each week of the camp concludes with a sports day on Friday. The camp runs from 10am to 3pm and is open to all children from 6 to 14 years-of-age. Apart from being great fun, the camp represents excellent value. The cost per week is €70 per child. Family concessions are as follows: €120 for two children; €170 for three children; and €200 for four children. Children should bring a packed lunch as no one will be allowed to leave the camp during the day. You can download the registration form from aodhruadh.org.
Abbey Centre Bingo
Last week's €400 bingo jackpot was shared by Mrs Pat Worsnop of the Knather, Ballyshannon and Marie McDermott of Gortin in Tyrone. We're straight back with the summer snowball which is up to €225 on 45 numbers or less. Celine McGrath took the stand-up game of €130. The June Big Bingo is this Friday at 9pm at the Abbey Centre which includes the €1,000 jackpot game. Books priced €15 or get the book and a half deal for €20.
---
Last modified: Tuesday, 27 June 2017 at 12:55am

Read more in the club notes archive.