Welcome to Aodh Ruadh
2017 club registration form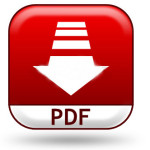 View/Download the club membership registration form. [82KB]
---
Lotto
16th January 2017
1
3
5
6
11
17
There was no winner of the lotto jackpot of €1,100.
Next draw is Sunday at 8.30pm in Dorrian's Hotel with a jackpot of €1,200
Lotto Rota:
- Reserve Footballers
- Bord na nÓg
- Senior Footballers
- Ladies
- Juvenile Hurlers
- Senior Hurlers
The lotto team for the McCosker's Centra on Saturday is:


Ladies.



In the lucky dip €20 went to Patricia Hill, Askill; Irvine Kerrigan, Rossharbour; Gerry Carty, c/o McGinley's; Jim Kane, Cluain Barron; and Kevin O'Connor, Ciffoney.

More Lotto information
---
Twitter
Tweets by @aodhruadh
What's new
7 January 2017
Cheques presented to Kickabout for Colman good causes


More
6 January 2017
Underage hurling
Galway star David Burke makes presentations at Aodh Ruadh


More
28 December 2016
Fifth annual Colman Kerr charity match raises funds for good causes


More
3 December 2016
Aodh Ruadh celebrate a year of underage football


More
18 November 2016
Nomination papers for Aodh Ruadh AGM 2016


View/Dowload
8 October 2016
Under 14/12 football
Eugene Doherty captures Bakery Cup


More
6 November 2016
Under 16 ladies football
Brave Aodh Ruadh denied by Termon


More
5 November 2016
Under 13 ladies football
Aodh Ruadh defeat gallant Downings to take county title


More
31 October 2016
Under 21 Football Championship
Final agony for Aodh Ruadh


More
31 October 2016
Under 16 ladies football
Victory over Urris takes Aodh Ruadh into county decider


More
23 October 2016
Under 13 ladies football
Replay victory take Aodh Ruadh into semis


More
8 October 2016
Under 18 football
Minors fade out in second half


More
Club News
10 January 2017
Dinner Dance
If the anecdotal feedback is anything to go by, this year's Dinner Dance is generating unprecedented interest. Thankfully the club had a successful 2016 and that always helps things, so we have much to celebrate as well as our usual individual awards on the night. The big event takes place on Saturday 21st January in Dorrian's Hotel and dinner will be on the table at 8pm. After the meal, our esteemed Master of Ceremonies, Sean Perry, will introduce the awards and following those we will have music by Inside Out. Tickets are available now for €30 from Ferguson's Jewellers and Pearse O'Neill's.
Football
Indoor training returns this Friday 20th January. The 2017 Under 6s [Born 2011-2012] are in the Mercy Hall at Coláiste Cholmcille from 6pm to 7pm, followed by the under 8s [Born 2009-2010] from 7pm to 8pm, also in the Mercy Hall, they are followed by the 2017 under 10s [Born 2007-2008] from 8pm to 9pm.
Because of the large numbers at under 12 level this season we are fielding teams in division one and division two to ensure all players get plenty of competitive football. For the purposes of indoor training the group will be split into under 12s [Born 2005] and under 11s [Born 2006]. The under 11s will train in the New Hall at Coláiste Cholmcille from 6pm to 7pm. They will be followed by the under 12s from 7pm to 8pm. There is a charge of €2 per head. Please bring your own water and wear runners as no other footwear allowed. Parents/Guardians are asked to please collect children promptly after their session is finished.
There will be a Bord na nÓg meeting this Tuesday, 17th January at 8pm. All committee members are asked to attend.
Ladies
The Ladies committee will resuming their AGM at Aras Aoidh Ruaidh on Friday 20th January at 7.30pm. It is absolutely essential that a Chairperson is found to provide leadership, chair committee meetings, and represent the Ladies at club meetings. Without a chairperson the Ladies section cannot function and provide the organisation necessary to support players of all ages and ensure a successful future for Ladies football in Aodh Ruadh. Please play your part by putting yourself forward or encouraging someone who could fulfill this vital role. Otherwise, all the successes of 2016 may count for nothing. A chairperson must be elected soon as in order for the Ladies Committee to be properly constituted and allow Aodh Ruadh to enter this year's county competitions.
Hurling
Well done to Stephen Anderson, Conall Sweeney and Brian McHenry who have come through the recent trials and made the Donegal minor hurling panel for 2017.
Underage hurling resumes on Sunday 5th March for all age groups. All are welcome especially beginners from 5 years upwards. We are still looking for a management team for under 12 and anyone interested in the post is asked to contact John Rooney on 086-2587793.
Scór Sinsir
The county semi-final of Scór Sinsir takes place in Drimarone on Friday 10th February, with the county final set for Saturday 25th February in Glenswilly. The last date for entry is Friday 27th January. There are eight events in Scór and these include Céilí / Figure dancing, Solo Singing, Recitation / Storytelling, Ballad Group, Stage Presentation, Instrumental Music, and Set Dancing. Anyone wishing to take part in any of the events is asked to contact Sean O'Mahoney on 086-8553245.
National club draw
Players and officials are currently selling tickets for the GAA National club draw. All prizes are sponsored by Croke Park and Aodh Ruadh retains the proceeds of the draw. The top prizes this year include a new Opal Corsa, a trip to Australia in November with the 2017 All-Stars, travel and shopping vouchers and All-Ireland Final packages. Anyone with ticket stubs to return are asked to get them to Lisa McTernan or Gerard Ferguson at their earliest convenience as making returns to Croke Park requires significant time.
Club Player Association
The launch of the Club Player Association (CPA) took place recently. The main aim of the CPA is to help deliver a more meaningful programme of games within a shorter season for both club and county players. Players can register for free online at www.gaaclubplayers.com.
Recreational football
Oul man football, as it's known in some quarters, made its long awaited return last Saturday with some truly beautiful football being played. It's on a break this week with the Dinner Dance, but if you want to keep up to date on the latest kickabout, contact Alan Sweeny, David McLoone or John Hughes and they will add you to the WhatsApp group.
Abbey Centre Bingo
Last week's bingo jackpot of €400 was won by Agnes Hastings of Bundoran. There was no winner of the winter snowball so it rises to €475 on 47 numbers or less. Bingo as usual this Friday at 9pm in the Abbey Centre. Books €10 or a half book for €5.
---
Last modified: Wednesday, 18 January 2017 at 10:32am

Read more in the club notes archive.