Welcome to Aodh Ruadh
Membership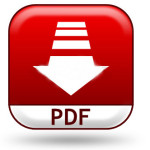 View/Download the club membership registration form. [84KB]
---
Lotto
31 January 2016
1
2
6
10
17
18
There was no winner of the Lotto Jackpot of €3,000.
Next draw is on Sunday at 8.30pm in Dorrian's Hotel with a Jackpot of €3,100
Lotto Rota:
- Reserve Footballers
- Bord na nÓg
- Senior Footballers
- Ladies
- Juvenile Hurlers
- Senior Hurlers
The lotto team for the McCosker's Centra on Saturday is:
Senior Footballers.

In the lucky dip €20 went to: Jimmy McWeeney, The Mall; Chrissie Roper, Erne Dale Heights; Mrs McGee, Roscor; John McNeill, Killeen and Joe Mullaney, Moy Road.

More Lotto information
---
Twitter
Tweets by @aodhruadh
What's new
19 December 2015
Under 21 A Football Championship
Aodh Ruadh exit despite late rally


More
14 November 2015
Under 12 football
Kestrels swoop for victory in under 12 Ballyshannon Shoe Company indoor winter league title


More
30 October 2015
Under 10 football
Pumas take top spot in under 10 Ballyshannon Shoe Company indoor winter league title


More
26 October 2015
Under 21 A Football Championship
Aodh Ruadh into u21 county semi-final


More
24 October 2015
Senior Division 3
Aodh Ruadh impress in win over Burt


More
23 October 2015
Under 8 football
Keenly contested first night of under 10 Ballyshannon Shoe Company indoor winter league


More
18 October 2015
Under 13 ladies football
Brave Aodh Ruadh come up short in final


More
17 October 2015
Senior Division 3
Honours even after N15 derby


More
17 October 2015
Senior Reserve Division 3
Naomh Bríd have the edge on reserves


More
16 October 2015
Under 8 football
Saints clinch first Ballyshannon Shoe Company indoor winter league title


More
4 October 2015
Under 12 hurling
Abbeyknockmoy take the Aodh Ó Dálaigh back to Galway


More
3 October 2015
Intermediate Football Championship
Derby disappointment for Aodh Ruadh


More
3 October 2015
Under 13 ladies football
Strong second half sees Aodh Ruadh past Naul's


More
2 October 2015
Under 16 football
Frank O'Neill competition comes to a climax


More
Club News
2 February 2016
Donegal v Cork National Football League game
Following Donegal's blistering start to the 2016 NFL, with their comprehensive win over Down, there is big interest in this Sunday's Division 1 game against Cork which takes place in Father Tierney Park at 2pm. All Aodh Ruadh key stewards and organisers are required at the grounds before 12 noon and all helpers including programme sellers should be present by 12.30pm. A 32 page souvenir match programme has been produced for the game by the club's Park / Development Committee and this will be on sale outside and within the grounds. Good luck to Donegal who face a Cork team which had a very impressive victory over Mayo at the weekend. TG4 will be televising this Sunday's game for deferred broadcast.
Advertising hoardings at Father Tierney Park are currently being replaced and renewed. Any business interested in taking a hoarding there should make direct contact with David McLoone, Conal Gallagher or Tom Daly.
Football
Well done to our own Peter Boyle who kept a clean sheet in Páirc Esler last weekend and saved a penalty from Down's attacking ace Donal O'Hare into the bargain in Donegal's NFL opener. Here's to a good turnout in Ballyshannon on Sunday when we hope Peter will once again get the nod from Rory Gallagher in the number one jersey and get the opportunity to represent the county at the highest level in front of his own people.
Indoor training makes its long awaited return this Friday 5th February. The 2016 Under 6s [Born 2010-2011] are in the Hall at Creevy National School, please note the change of venue, from 6pm to 7pm followed by the under 8s [Born 2008-2009] from 7pm to 8pm, also at Creevy. 2016 under 10s [Born 2006-2007] are training in the new hall at Coláiste Cholmcille from 6pm to 7pm. That session is followed by the 2016 under 12s [Born 2004-2005] from 7pm to 8pm, also in the new hall. There is a charge of €2 per head. Please bring your own water and wear runners as no other footwear allowed. Parents / Guardians are asked to please collect children promptly after their session is finished.
Ladies
The Donegal v Cork game is this Sunday and any girls helping out with programme sales are asked to meet at park at 12.30pm and dress warm as it gets cold standing about.
We need help with the club lotto on Saturday 13th February. So far only one person has offered to help. We need three more people please. Contact us on the Ladies Facebook Page or aodhruadhladies@gmail.com.
Hurling
Underage hurling makes a welcome return on Sunday 6th March at 12 noon. The lads have a month to get a bit of practise in and be ready to hit the ground running that day. Hopefully we'll have another fun-filled season. We hope to field teams at under 8, under 10, under 12, under 14, under 16 and minor level. Beginners especially welcome. For any information regarding underage hurling please contact John Rooney on 0862587793.
Aodh Ruadh Juvenile Hurling Committee wish to acknowledge the great work being done on the construction of the hurling wall. We thank the Park / Development Committee and the workers on the scheme for their support with this project. This will be a great addition for current and future generations of Aodh Ruadh hurlers.
Community Employment Scheme
There is one current vacancy for a tradesman on the Community Employment Scheme at Father Tierney Park and there is also a remaining coaching vacancy. Contact Tom Daly for further information.
Time to get those National Draw tickets back
Those with ticket GAA National Draw tickets to return are asked to get them to either Lisa McTernan or Gerard Ferguson as soon as possible. The deadline is Friday 12th February for all returns. Lisa can be contacted on 0862338636 to arrange returns. Please note, ALL tickets must be returned, whether sold or unsold.
Scór
Hard luck to the Aodh Ruadh Scór Sinear Tráth na gCeist team who came second in the county final at Glenswilly by two points last Saturday. Best of luck to Fanad Gaels who now go forward to represent Donegal in the All-Ireland final.
Abbey Centre Bingo
The January big bingo jackpot of €800 was won by Annie Cassidy of Ballyshannon, checking on just 51 numbers. The winter snowball prize of €600 was won by Damien McGurn of Bundoran, checking on just 49 numbers. Bingo as usual this Friday at 9pm at the Abbey Centre. Books priced at just €10.
---
Last modified: Monday, 1 February 2016 at 9:04pm

Read more in the club notes archive.