Welcome to Aodh Ruadh
2019 Aodh Ruadh registration form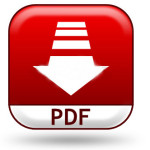 View/Download the 2019 Aodh Ruadh registration form. [100KB]
---
Lotto
13 January 2019
2
5
6
10
13
17
There was no winner of the lotto jackpot of €4,600.
Next draw is Sunday at 8.30pm in Owen Roe's Bar with a jackpot of €4,700
Lotto Rota:
- Reserve Footballers
- Bord na nÓg
- Senior Footballers
- Ladies
- Juvenile Hurlers
The lotto team for the McCosker's Centra on Saturday is:


Bord na nÓg.



In the lucky dip €20 went to Ann, Mark and Mona Granaghan, Bundoran; Esther Cassidy, Donegal Town; Mikey Gahan, Ballyshannon; Sean O'Sullivan, Sligo; and Elaine Gallagher, Bundoran.

More Lotto information
---
Twitter
Tweets by @aodhruadh
What's new
8 July 2018
Senior Division 1
Deadlock again for Ernesiders


More
2 June 2018
Senior Division 1
Rooney gets Aodh Ruadh deserved share of the spoils


More
29 April 2018
Senior Division 1
Aodh Ruadh earn important win against Dungloe


More
28 April 2018
Under 12 ladies football
Aodh Ruadh entertain Letterkenny


More
15 April 2018
Senior Division 1
Economical Gaoth Dobhair take the spoils in Ballyshannon


More
14 April 2018
Under 8 football
Aodh Ruadh host Four Masters for blitz


More
7 April 2018
Under 12 ladies football
Aodh Ruadh girls get league off to a great start


More
1 April 2018
Senior Division 1
Late McGettigan strike snatches point from Ballyshannon


More
1 April 2018
Senior Reserve Division 1
Reserves chalk up first win of the new season


More
22 March 2018
Under 14 hurling
Aodh Ruadh hurlers get off to the perfect start against Setanta


More
17 March 2018
Aodh Ruadh at the Saint Patrick's Day Parade


More
20 January 2018
Celebrating a year to remember with a night to remember at the Aodh Ruadh Dinner Dance


More
28 December 2017
Annual Colman Kerr matches raise cash for charity


More
25 November 2016
Aodh Ruadh celebrates a year of underage football


More
25 November 2017
Great turn out for Billy Finn Memorial Concert


More
12 November 2017
Under 16 football
Aodh Ruadh do it at the death to take county title


More
10 November 2017
Under 10 football
Winter League finals bring curtain down on a successful season


More
5 November 2017
Under 21 Football
Aodh Ruadh well adrift of hungrier Naomh Conaill


More
5 November 2017
Under 16 football
Super second half sends Aodh Ruadh into championship decider


More
4 November 2017
Under 13 football
MacCumhaill's take county title


More
15 October 2017
Under 13 ladies football
Back-to-back titles for the Ballyshannon girls


More
1 October 2017
Senior Division 2
Division one, here we come!


More
1 October 2017
Senior Reserve Division 2
Reserves too hot for Malin


More
1 October 2017
Under 16 hurling
Easkey take Alan Ryan Cup as Aodh Ruadh claim the Seamus Grimes trophy


More
24 September 2017
Under 12 hurling
Keady claim Aodh Ó Dálaigh title


More
10 September 2017
Underage football
Euro-Shot Challenge 2017


More
2 September 2017
Under 14 football
Ballyshannon book semi-final spot


More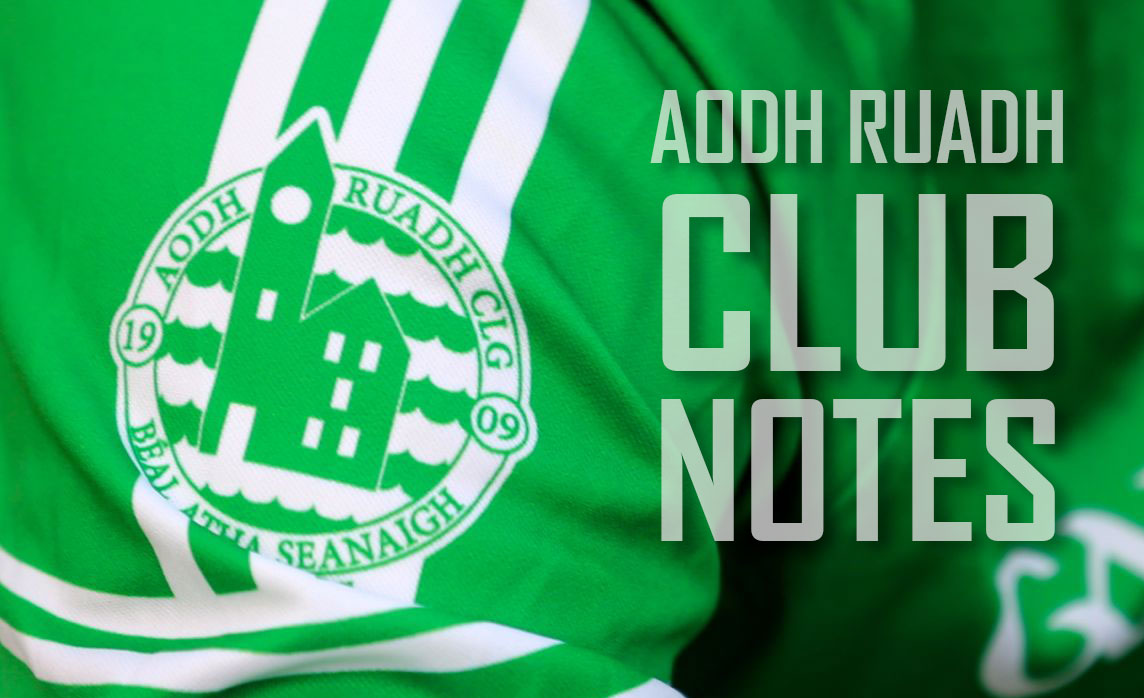 15 January 2019
Strictly Dinner Dancing!
The social night of the year takes place this Saturday when Aodh Ruadh host their annual dinner dance in Dorrian's Imperial Hotel. Attendees will be greeted with a complementary glass of fizz on arrival before proceedings formally get under way with the banquet at 7.30pm sharp. After the fine dining, Master of Ceremonies Sean Perry will take to the rostrum to introduce the presentation of awards. As well as our usual individual presentations we will be honouring our members of Donegal ladies panel which won Ulster in 1993 and 1994, and our intermediate reserve championship winning footballers. We will also be making a special tribute to the late Seamus Grimes, a great club servant. With the silverware distributed the fabulous Trutones will take to the stage to entertain the crowd into the small hours. Tickets priced €35 are now available to buy in Gerry Ferguson's, Pearse O'Neill's or by contacting Lisa McTernan on 086-2338636. Don't delay, get yours today!
Club registration event
This year we are getting our annual club membership drive going with a bang. We are having a special registration event in Aras Aoidh Ruaidh on Friday at 7pm. Ryan McHugh and Peter Boyle will be giving a talk and chatting with the youngsters. We will also have the Anglo Celt cup in attendance for anyone who would like pictures with the famous old trophy. As ever, we ask all club members to submit their registration form and fee at their earliest convenience, and Friday is a great, fun opportunity to do that. If you can't make the event in the Aras, membership can be paid to Gerry Ferguson at Ferguson's Jewellers. Players can also download registration forms from aodhruadh.org and submit this along with the relevant fee directly to their manager. Registration sessions will be organised for teams over the coming weeks and it is essential all players are signed up club members. Non members are not covered by the GAA's injury insurance scheme and cannot line out for the club. Adult members will receive first priority for the club's allocation of All-Ireland final tickets in the event of Donegal contesting the decider. Club members can also avail of some great discount offers locally. Brian McGuinness's Progressive Fitness offers a 20 percent discount for playing members and a 10 percent discount for club members. Elsewhere, under 23 playing members can also avail of a discounted monthly membership rate of €25 at Ballyshannon Leisure Centre on production of their GAA membership number at the reception. Coaches are also eligible for a discounted monthly membership rate of €35. Only adult members registered by 31st March may vote at the club AGM.
Time to get National Club Draw tickets back
The Draw Committee meet this Wednesday in the Bridgend at 9pm. Please call in with your sold tickets to this meeting to help us make progress with the database as there is a lot of work in this for a few people in the club. We are looking to get all tickets back by this weekend linking in with our awards function on Saturday night. There is a lot of work to be done yet to make this a success and we need everyone working on it. Further tickets are available from any member of the draw committee.
You can still support the draw if you are away from Ballyshannon. Club supporters and people with Ballyshannon connections living away from Donegal can support our draw by e-mailing Secretary Lisa McTernan at secretary.aodhruadh.donegal@gaa.ie or Vice-Chairman Tom Daly at ftdaly@hotmail. com. You can set out your own proposal for payment and ticket counterfoils will be scanned and e-mailed to you.
There is an array of great prizes in the draw. This year they will be complimented by a fantastic array of prizes exclusively for those purchasing from Aodh Ruadh ticket sellers. Many sponsored, these include two overnight stays in a classic room and breakfast with one dinner in The Croke Park Hotel for two people; A trailer load of firewood; A pair of tickets for either 2019 hurling or football finals; Overnight and breakfast in Wellington Park Hotel, Belfast; Two tickets for the 2019 All-Ireland camogie final; A €250 his and hers hamper from Cara Pharmacy; Four tickets for the 2019 Rory Gallagher Festival; Two tickets for the 2019 All-Ireland Ladies Football Final; A White Hotel Group voucher for three nights B&B and two dinners for two people your choice of Lisdoonvarna or the Earl of Desmond, Tralee.
Tickets are €10 each with five in a book. All proceeds stay within the club and channelled towards providing initial partnership funding to match the €100,000 grant aid negotiated for the provision of a new sand-based playing surface on Father Tierney Park.
Ireland Lights Up
Aodh Ruadh will be taking part in the Operation Transformation Ireland Lights Up events starting this Thursday and running for six weeks, from 7pm. GAA clubs all over the country will be taking part in this and it's particularly important for us to take part this year as we support local man Cathal Gallagher. As last Saturday's walk demonstrated, Cathal's journey has really captured people's imagination and hopefully we can build on that this Thursday. Meet at the dressing rooms at Father Tierney Park at 7pm for registration and we will hit the road about 7.15pm. A 3.8km loop of the town with good lighting has been mapped out. Some hills but some nice flats, so it's a good mix. We leave the club and head down the Port around by The Limit and over the pedestrian bridge past Nirvana, around the Mall, back past Spar, through Erne Dale Heights, past the Mercy Hall, over the Aodh Ruadh bridge and back to the club via the West Port. Participants are advised to wear hi visibility clothing if possible. Some will be available on the night, but supplies are limited. It goes without saying that everyone is very welcome. For more information check out the Operation Transformation website.
Ladies
There is still time for anyone interested in managing or helping out with the Aodh Ruadh senior ladies team to register their interest with Ladies chairwoman Patricia Hill on 087-6874389 or any other member of the ladies committee executive. The final deadline is Friday 18th January. With the team returning after a few years under the Realt Ruadh banner, we are determined to see the senior side established on a firm footing. The club has done well at underage level in recent years, and we are well represented on county sides in all the youth grades. However it is essential that our young players have senior players lining out for Aodh Ruadh who they can aspire to emulate and learn from. Long term ambitions are big, but we all understand it is vital we get the foundations right. With this in mind we urge anyone who feels they may be able to play a part to register their interest.
Many congratulations to Megan Kane who has been selected for the county under 14 panel.
Juvenile Hurling
Following a meeting last week the following management teams were put in place. The under 14s will be taken by Denis Daly, Daithi Breen and Kieran Daly. The minors will be managed by John Rooney, Peter Horan and Mike Lynch. We wish management and teams the very best for the coming season.
With less than two weeks to go to the start of the National Football League it's nearly time to test your expertise as a football pundit with our annual Last One Standing competition. Get your entry in and you could win €250 and the bragging rights of being the Last One Standing. Forms are available now from any member of the Juvenile Hurling committee.
Football
Minor and under 16 training continues on Wednesdays at 6pm in Páirc Aoidh Ruadh. Remember to bring€2 for the lights.
Scór Sinsir
We're looking for people to represent Aodh Ruadh in Scór Sinsir this year. Scór aims to promote Irish culture and tradition in areas such as music and drama and we're hoping the club will be represented in as many disciplines as possible. It's open to any club member over 17 and the two Donegal semi-finals will be held this year in Muff on 25th January or Burtonport on 1st February, both starting at 7.30pm. We already have a team for Tráth na gCeist so the remaining events are céilí or figure dancing, solo singing, recitation and storytelling, instrumental music, historical presentation, ballad group, and set dancing. The deadline for entries is next Thursday 17th January so if anyone is interested or has any queries, contact Eamonn-Martin Maguire at eamonnmartinmaguire@gmail.com.
Ballyshannon Squash Club
Ballyshannon Squash Club are hosting a Come And Try night this Wednesday and the following Wednesday, 23rd January from 8pm till 10pm. Squash is a great way of keeping fit and both nights are open to all, whether you have played before or not. All racquets will be provided on the night. The squash court is located in the Mercy Hall at Coláiste Cholmcille.
Abbey Centre Bingo
Last week's €400 bingo jackpot was won by Rita McGullion of Belleek. The stand-up game prize of €130 was won by Marie Magee. Amongst the house winners were Mary B Kerrigan, Sheena Newell, Teresa Campbell and Noelle Gillen. The snowball had no claim on it, so it rolls on to a handsome €700 this week. Bingo as usual this Friday night at the Abbey Centre, first game at 9pm. There'll a great prize fund of €2,400 to play for, books priced just €10 so why not come along for your chance to win.
---
Last modified: Monday, 14 January 2019 at 11:19pm

Read more in the club notes archive.