Welcome to Aodh Ruadh
2019 Aodh Ruadh registration form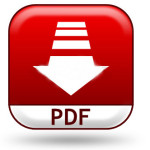 View/Download the 2019 Aodh Ruadh registration form. [100KB]
---
Lotto
18th March 2019
1
3
5
6
9
12
There was no winner of the lotto jackpot of €5,500.
Next draw is Sunday at 8.30pm in Dicey Reilly's with a jackpot of €5,600
Lotto Rota:
- Reserve Footballers
- Bord na nÓg
- Senior Hurlers
- Senior Footballers
- Ladies
- Juvenile Hurlers
The lotto team for the McCosker's Centra on Saturday is:


Reserve Footballers.



In the lucky dip €20 went to Eileen Wilson, Donegal Town; Corrine Kane, Ballyshannon; Carmel Gallagher; V Brennan, Erne Dale Heights; and Helen Danagher, College Street.

More Lotto information
---
Twitter
Tweets by @aodhruadh
What's new
8 July 2018
Senior Division 1
Deadlock again for Ernesiders


More
2 June 2018
Senior Division 1
Rooney gets Aodh Ruadh deserved share of the spoils


More
29 April 2018
Senior Division 1
Aodh Ruadh earn important win against Dungloe


More
28 April 2018
Under 12 ladies football
Aodh Ruadh entertain Letterkenny


More
15 April 2018
Senior Division 1
Economical Gaoth Dobhair take the spoils in Ballyshannon


More
14 April 2018
Under 8 football
Aodh Ruadh host Four Masters for blitz


More
7 April 2018
Under 12 ladies football
Aodh Ruadh girls get league off to a great start


More
1 April 2018
Senior Division 1
Late McGettigan strike snatches point from Ballyshannon


More
1 April 2018
Senior Reserve Division 1
Reserves chalk up first win of the new season


More
22 March 2018
Under 14 hurling
Aodh Ruadh hurlers get off to the perfect start against Setanta


More
17 March 2018
Aodh Ruadh at the Saint Patrick's Day Parade


More
20 January 2018
Celebrating a year to remember with a night to remember at the Aodh Ruadh Dinner Dance


More
28 December 2017
Annual Colman Kerr matches raise cash for charity


More
25 November 2016
Aodh Ruadh celebrates a year of underage football


More
25 November 2017
Great turn out for Billy Finn Memorial Concert


More
12 November 2017
Under 16 football
Aodh Ruadh do it at the death to take county title


More
10 November 2017
Under 10 football
Winter League finals bring curtain down on a successful season


More
5 November 2017
Under 21 Football
Aodh Ruadh well adrift of hungrier Naomh Conaill


More
5 November 2017
Under 16 football
Super second half sends Aodh Ruadh into championship decider


More
4 November 2017
Under 13 football
MacCumhaill's take county title


More
15 October 2017
Under 13 ladies football
Back-to-back titles for the Ballyshannon girls


More
1 October 2017
Senior Division 2
Division one, here we come!


More
1 October 2017
Senior Reserve Division 2
Reserves too hot for Malin


More
1 October 2017
Under 16 hurling
Easkey take Alan Ryan Cup as Aodh Ruadh claim the Seamus Grimes trophy


More
24 September 2017
Under 12 hurling
Keady claim Aodh Ó Dálaigh title


More
10 September 2017
Underage football
Euro-Shot Challenge 2017


More
2 September 2017
Under 14 football
Ballyshannon book semi-final spot


More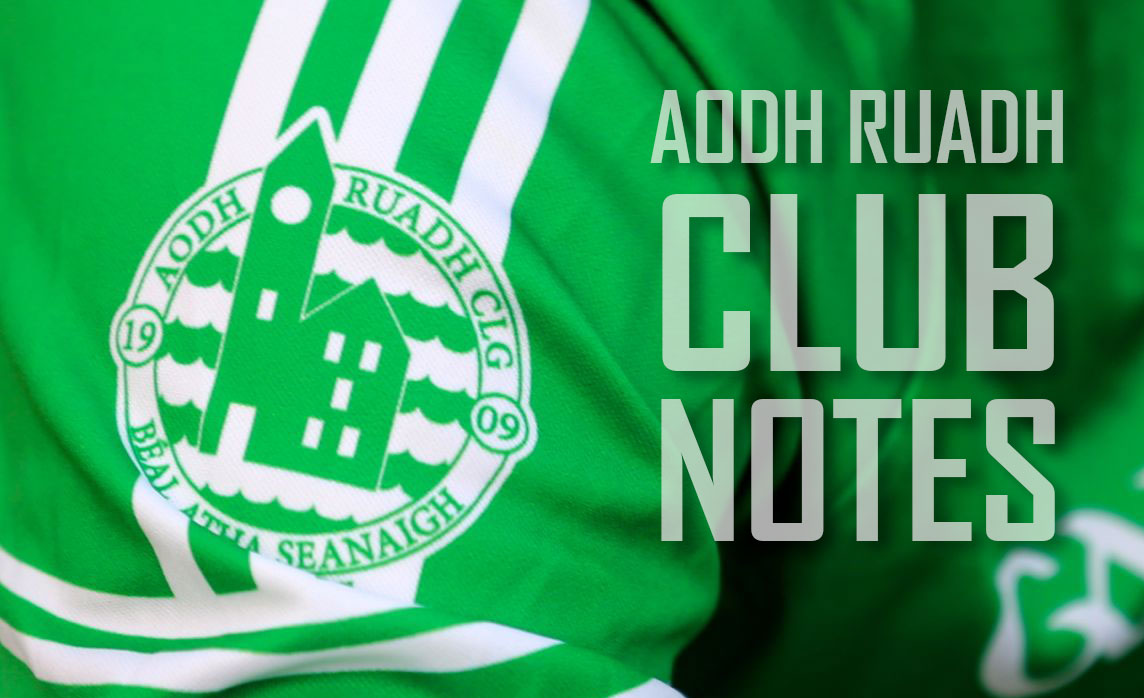 19th March 2019
Donegal v Kildare
This Sunday's NFL Division 2 game between Donegal and Kildare is a critical game with both counties looking for a win as they bid for promotion back to the league's top flight. History is on the hosts' side, as Donegal have an enviable record of chalking up wins in Ballyshannon. Indeed they scored a 1-15 to 3-7 win over the Lilywhites in Father Tierney Park only last season. It is a big day for Aodh Ruadh and our development team have worked hard in poor weather conditions to prepare for Sunday. We need all local stewards present no later than 12 noon. We need a lot of help with shops and catering, and volunteers helping in that capacity are come by 12 noon. As usual we have worked on a good quality souvenir match programme. We need a good turnout of underage players, boys and girls, to sell. Please report to Willie Scott by 12 noon. The half time draw is our annual fund-raiser to purchase equipment for the primary schools coaching programme managed by the Park / Development Committee in our six local schools. Ticket sellers please report for 12 noon. There will be a meeting in Aras Aoidh Ruaidh on Thursday at 8.30pm to discuss arrangements for the game and all involved in preparations are asked to attend.
Traffic and parking
Parking will be restricted in the vicinity of Father Tierney Park on Sunday. Disabled and blue badge holders can be accommodated, but must come early. A map of car parking options throughout the town will go up on both the County Board and Aodh Ruadh websites midweek.
Club registration
There are now just 12 days left to register for Aodh Ruadh club membership in 2019. We have two open registration sessions planned ahead of the deadline. The first will be on Tuesday, 19th March, from 6.30pm to 8pm with the second on Saturday, 30th March, from 10am to 12 noon. Both sessions will be in Aras Aoidh Ruaidh. To further facilitate registration we now have an online option on Klubfunder.com available. Click on the link or search for 'Aodh Ruadh Ballyshannon' on the Klubfunder.com site. Membership can also be paid to Gerry Ferguson at Ferguson's Jewellers. Players can also download registration forms from aodhruadh.org and submit this along with the relevant fee directly to their manager. It is essential all players are signed up club members. Non members are not covered by the GAA's injury insurance scheme and cannot line out for the club. Adult members will receive first priority for the club's allocation of All-Ireland final tickets in the event of Donegal contesting the decider. Club members can also avail of some great discount offers locally. Brian McGuinness's Progressive Fitness offers a 20 percent discount for playing members and a 10 percent discount for club members. Elsewhere, under 23 playing members can also avail of a discounted monthly membership rate of €25 at Ballyshannon Leisure Centre on production of their GAA membership number at the reception. Coaches are also eligible for a discounted monthly membership rate of €35. Only adult members registered by 31st March may vote at the club AGM.
OsKaRs actors and films revealed
A big welcome for the two latest OsKaRs recruits, drum roll please, Natasha Gormley and Kenny Vaughan! Things are starting to get up and running now with actors getting to grips with their roles, not to mention putting together fund raisers. Please help them out with a few euro when you can. The big night itself takes place on Saturday, 18th May in the Great Northern. Follow the OsKaRs Facebook page for the latest updates.
Football
The under 16s were in action on Saint Patrick's Day and made it two wins from two outings with a 4-9 to 5-8 away victory over Naomh Conaill. It was a real rollercoaster of a game and the big crowd in attendance got full value for money as the sides served up a thriller. Aodh Ruadh roared out into an early lead, going 2-3 to a point up with ten minutes on the clock. Ballyshannon took the foot off the pedal somewhat and Glenties needed no second invitation as they rattled off a series of points to pull themselves back into the game. By the break Aodh Ruadh still held the lead, 2-5 to 0-6, but it was still very much anyone's game. The Ernesiders held their advantage for much of the second half, but with full time looming the Naomh Conaill midfielder scored two cracking long range goals to go a point ahead. The game continued to tilt back and forth before Cian Rooney took charge of matters, ferrying possession up the field from half back, cutting in along the end-line and feeding an inviting ball across the face of goals to Marty McGarrigle. The Assaroe ace applied a clinical finish to give the visitors a two point win. It was another man of the match performance from Cian Rooney, while further back Matt Gillespie put in a good shift between the sticks as he stood in for Aaron Cullen. Padraig Daly gave everything in defence in a game where both set of backs had their hands full. Up front Aodh Ruadh were well served by Damian Weber's fielding skills and composure. Next up for the under 16s is the return fixture against Four Masters on Sunday. Throw-in at Tir Chonaill Park is to be confirmed so keep an eye on the Aodh Ruadh CLG Facebook page.
The under 12s enjoyed a good work out against Derrygonnelly on Saturday morning. Aodh Ruadh fielded 31 players and two teams who both competed really well, despite the chilly conditions.
Training for under 6s, under 8s and under 10s continues on Friday. The under 8s and under 10s are in the New Hall at Coláiste Cholmcille. Under 8s train from 6pm to 7pm, followed by the under 10s from 7pm to 8pm. The under 6s are in the Mercy Hall from 6pm to 6.45pm.
Ladies
Senior and minor ladies training continues on Wednesday at 7.30pm.
Under 16 girls training continues this Thursday at Páirc Aoidh Ruaidh from 4.15pm to 5.30pm. Players are reminded to bring gloves and gum shields.
Aodh Ruadh under 14s travelled to Glencolumcille for their first game of the new season. The team played well against a tough breeze in the first half. The teams were 13-a-side on the full pitch and Ballyshannon went in only few scores down at half time. We found it difficult to get scores in the second half and despite a very committed and gallant effort by the girls, Naomh Columba ran out winners in the end. Annie Keon and Jodie Meade never gave up and continued to work hard to the very end. Niamh McGloin despite picking up an injury in the first half put in a great shift, and Orlaith Toland and Fodhla Sheerin were courageous to the end in defence with some great stops from keeper Mollie Travers. A special mention to the younger girls who worked very hard and showed great promise for the remainder of the season. Thanks to parents who made the long trip up to Glen, your help and commitment was really appreciated. Training for the team continues on Wednesday at 5pm. The next fixture for the girls is another long trip, this time away to Burt on Tuesday April 2nd.
Under 12 training continues this Wednesday and runs from 7pm to 8pm at the 3G at the Breesy Centre, Cashelard. We will need €2 to help cover the cost of the pitch.
Under 10 training continues this Tuesday in the Mercy Hall, Coláiste Cholmcille and runs from 6pm to 7pm. All welcome.
Under 8 girls training continues this Friday at 7pm in the Mercy Hall. Under 6 girls training also continues this Friday and runs from 6pm to 6.45pm in Creevy National School hall.
Congratulations to Megan Kane who made her debut on the Donegal under 14 team in the Ulster championship over the weekend. She was in action at full back against Cavan and Down in Newry on Saturday. Well done also to Caoimhe Hughes-O'Brien, Emer O'Brien and Áine Hill who played with the county under 15 development squad against Antrim in Castlefinn the preceding Saturday.
Training times for teams when the time goes back are as follows. Under 6 - 6pm Fridays. Under 8 - 6pm Wednesdays. Under 10 - TBC. Under 12 - 7pm Wednesdays and 12 noon Saturdays. Under 14 - 7pm Wednesdays and 4pm Saturdays. Under 16s - Tuesdays and Thursdays. Minors and seniors - 7.30pm Tuesdays and Thursdays.
Hurling
Senior hurling training continues on Fridays at 8pm sharp in Páirc Aoidh Ruaidh. Minor hurling continues on Thursday at 7.15 pm sharp in the School Field on the Rock. Underage hurling is back again on Sunday with training for all teams at 12 noon all welcome especially beginners. Anyone who would like any further information should contact John Rooney on 086-2587793.
Saint Patrick's Day
Well done to our young footballers who came out in larger numbers than ever for the annual Saint Patrick's Day Parade on Sunday. There was a decided nip in the air, but thankfully the rain held off and we had a great day. Thanks to all those who helped pull together a great display by the club. We have pictures of the club taking part in the parade up on the Aodh Ruadh CLG Facebook page.
Easter Camp
Aodh Ruadh are hosting their annual Easter Camp from Tuesday 16th April to Thursday 18th April. Camp runs from 10am to 2.30pm on each of the three days. The camp costs €30 per child and €50 for two children. For further information and bookings call Brian Roper on 087-6139065.
Super Sports Quiz
Do you know your sport? Packie McGrath and Gerard Ferguson are hosting a super sports quiz in the Bridgend bar, on Saturday 30th March, at 9pm, as part of their fundraising for the Aodh Ruadh OsKaRs night. Great prizes on offer on what promises to be a fun filled night of sport and banter. Tables of four are only €20.
Smartphone pub quiz
Keep free Friday, April 5th when the ladies committee will be hosting a smartphone pub quiz in Dicey Reilly's. This is a modern take on the traditional pub quiz. Participants download an app onto their phone on the night to take part. Teams are given a time limit to decide on each answer and input it using the keypad on their device screen. This considerably reduces cheating time! Answers are usually submitted by a single tap on the device screen, for example, the first letter of the answer, or multiple-choice A, B, C or D. Answers are revealed immediately after each question and scoring updates automatically. It promises to be a night of good craic, so make sure to keep that Friday free.
Voices in Spring
Bel Canto, Cór Craobhaigh and friends are staging a concert entitled Voices In Spring on Saturday in the Abbey Centre. The event commences at 8pm and tickets priced €10 are available from members of Bel Canto and the Abbey Centre. There will be a raffle in aid of local charities on the night.
Any RiverRock drinkers out there?...
The Deep RiverRock #ThirstForBetter campaign is working alongside Community Groups all over Ireland, helping them raise funding so they can continue to follow their pursuits and passions. Anyone who purchases a promotional Deep RiverRock product will find a unique code on the inside of the label. This code can be typed into the #ThirstForBetter website (https://deepriverrock.ie/thirstforbetter), or alternatively be entered into the messenger Chatbot on the Deep RiverRock Facebook page. Once entered, a donation of 10p (or 10 cents in ROI) will be sent Aodh Ruadh. These donations can fund the club and keep us going and growing.
Last one standing
Monaghan were this week's most popular pick. As we head for week seven there are still 50 entrants left in our competition sponsored by Liam Gallen of Mr G's!
Abbey Centre Bingo
Last week's €400 bingo jackpot was won by James Monaghan of Pettigo. There was one winner of the €120 stand-up game prize. The snowball had no claim so rolls over to €275 this week. We return to the Abbey Centre once more this week at the usual time of 9pm on Friday. Books priced just €10.
---
Last modified: Monday, 18 March 2019 at 10:49pm

Read more in the club notes archive.