Welcome to Aodh Ruadh
Membership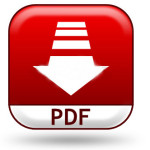 View/Download the club membership registration form. [84KB]
---
Lotto
2 May 2016
5
7
8
9
12
14
There was no winner of the Lotto Jackpot of €4,300.
Next draw is on Sunday at 8.30pm in Dorrian's Hotel with a Jackpot of €4,400
Lotto Rota:
- Reserve Footballers
- Bord na nÓg
- Senior Footballers
- Ladies
- Juvenile Hurlers
- Senior Hurlers
The lotto team for the McCosker's Centra on Saturday is:


Ladies.



In the lucky dip €20 went to: Marie Gallagher, Erne Street; Mary McElwaine, Cashelard; Johnny Gethins, Finner; Margaret McCauley, Mulleek; and PJ Buggy, The Abbey.

More Lotto information
---
Twitter
Tweets by @aodhruadh
What's new
30 April 2016
Senior Division 3
Five star Aodh Ruadh extend winning run


More
30 April 2016
Senior Reserve Division 3
Reserves go down fighting in Urris


More
24 April 2016
Senior Division 3
Electric Aodh Ruadh go top of table


More
17 April 2016
Senior Division 3
Third win on the bounce for Ballyshannon


More
17 April 2016
Senior Reserve Division 3
Honours even in Downings


More
9 April 2016
Senior Division 3
Ernesiders continue winning run


More
9 April 2016
Senior Reserve Division 3
Reserves chalk up first victory


More
28 March 2016
Senior Division 3
Aodh Ruadh come from behind to clinch victory in Portsalon


More
28 March 2016
Senior Reserve Division 3
Battling reserves impress despite defeat


More
28 March 2016
Ulster Táin League Division 2B
Letterkenny take the points in Táin opener


More
20 March 2016
Under 14 hurling
Aodh Ruadh book trip to Tipp


More
17 March 2016
Aodh Ruadh at the Saint Patrick's Day Parade


More
13 March 2013
Under 18 football
Minors off to winning start


More
12 March 2016
Under 14 ladies football
First challenge of the season for under 14s


More
20 February 2016
Aodh Ruadh stage annual awards night


More
19 December 2015
Under 21 A Football Championship
Aodh Ruadh exit despite late rally


More
14 November 2015
Under 12 football
Kestrels swoop for victory in under 12 Ballyshannon Shoe Company indoor winter league title


More
30 October 2015
Under 10 football
Pumas take top spot in under 10 Ballyshannon Shoe Company indoor winter league title


More
26 October 2015
Under 21 A Football Championship
Aodh Ruadh into u21 county semi-final


More
24 October 2015
Senior Division 3
Aodh Ruadh impress in win over Burt


More
23 October 2015
Under 8 football
Keenly contested first night of under 10 Ballyshannon Shoe Company indoor winter league


More
18 October 2015
Under 13 ladies football
Brave Aodh Ruadh come up short in final


More
17 October 2015
Senior Division 3
Honours even after N15 derby


More
17 October 2015
Senior Reserve Division 3
Naomh Bríd have the edge on reserves


More
16 October 2015
Under 8 football
Saints clinch first Ballyshannon Shoe Company indoor winter league title


More
4 October 2015
Under 12 hurling
Abbeyknockmoy take the Aodh Ó Dálaigh back to Galway


More
3 October 2015
Intermediate Football Championship
Derby disappointment for Aodh Ruadh


More
3 October 2015
Under 13 ladies football
Strong second half sees Aodh Ruadh past Naul's


More
2 October 2015
Under 16 football
Frank O'Neill competition comes to a climax


More
Club News
3 May 2016
Lá na gClub
The club are staging a Lá na gClub on Sunday 8th May at 3 pm in Father Tierney Park. There will be a flag raising ceremony with music from the Ballyshannon Brass and Reed Band. This will be followed by a sports day in the Park which will feature penalty kick competitions, poc fada, races, and many more fun events. Refreshments will follow in Aras Aodh Ruadh. Please come along for what will be a proud day for our club.
Football
Aodh Ruadh recorded a five point victory over Urris last Saturday to chalk up their fifth successive win of the league campaign. It was tit for tat in the opening stages, with the lead changing hands three times. However Aodh Ruadh turned on the style before the break hitting an unanswered 1-4 to go in leading by 1-10 to 0-7, David McGurrin scrambling home the Ernesiders's goal. Ballyshannon went into a seven point lead at one point in the second half, before the hosts trimmed it back to leave the final scoreline Urris 0-14 Aodh Ruadh 1-16. We have a full report and pictures from the game up on aodhruadh.org.
The reserves made their longest trip of the season to Clonmany with just the bare 15. The lads gave a great account of themselves and can point to a few harsh refereeing decisions ultimately being the difference between the sides. It was tit for tat for the opening quarter, with points from Anthony 'Waddle' Coughlin and Francis McShea keeping the sides tight. However, Urris were awarded a soft penalty when a shot on goal was deemed to have been foot-blocked. The resulting goal and a further few points from the hosts saw them take a healthy half time lead of 1-6 to 0-3, the other point of the half for Aodh Ruadh coming from Ryan Granaghan. Aodh Ruadh worked hard through the second half and tagged on a few more scores through Ryan Patton and the Granaghan brothers, but were unable to make any real inroads in reducing the gap. That was until Waddle Coughlin banged in the visitor's first goal. However Aodh Ruadh took another body blow when Urris managed to rob possession and slot in their second major despite the visitor's appeal for a foul in the build up. That stretched the host's lead out to seven points. But with great fortitude the lads fought back again, and when Eamon McDonnell palmed in a cross goal pass from Waddle the game was back on. Further points from Waddle, McShea and Drummond and a volleyed finish from soccer man David Dorrian had the visitors within three points going into the closing stages. Unfortunately time ran out on the tired travelling 15 and Urris hung on to finish on a winning scoreline of 2-16 to 3-10. Best for Aodh Ruadh were Mickey Dolan and Packie McGrath in defence, Ronan Drummond put in a big shift and Francis McShea was lively on his return to the fold. We have a report and pictures from the game up on aodhruadh.org
Next up will be the visit of Letterkenny Gaels to Father Tierney Park on Saturday, 7th May. The reserve game throws in at 6pm, followed by the seniors at 7.30pm.
A date for your diary. The senior footballers will be hosting a fund-raising quiz in Seán Óg's on Friday, 6th May. All support would be greatly appreciated.
Aodh Ruadh minors league campaign ended at the semi-final stages in Ballintra last Wednesday. The team played their hearts out, but came up five points short against Naomh Conaill. Once again Nathan Boyle played a captain's role in midfield and was ably partnered by Conall Sweeny. Michael McKenna battled hard at half forward, while Jason Granaghan also gave a superb account of himself. Oisin Rooney came on and played through the pain barrier in the second half, and hit the back of the net into the bargain. The minors now have a break until championship in July.
The under 14s will host Ardara this Friday at 6.30pm. Training continues on Wednesday at 4.30pm.
Under 12 training on Tuesday, 3rd May from 5.15pm to 6.30pm. This will be an important tactical session as the league starts the following day on Wednesday away to Ardara. Our away games this year are against Ardara (May 4th), Killybegs (May 18th) and Glenties (June 8th) and we will need parents / guardians to help with transport to all these games. We are hopeful that there will be a good few parents interested in travelling to support the team and that transporting all players will not be a problem. However with such a large panel of players we will need to be well organised and sure of places for everyone in advance. We understand that many parents are just not able to drive to games, so we ask those who intend travelling to the Ardara game to contact management and let them know how many players they you can bring with them.
Dates and venues for under 8 and under 10 blitzes have been released and are as follows.
UNDER 10 GO GAMES
Saturday 14th May @ 11.00am
Saint Naul's (hosts), Aodh Ruadh, Four Masters, Bundoran.
Saturday 11th June @ 11.00am
Naomh Muire (hosts), Aodh Ruadh, Ardara, Pettigo.
Saturday 2nd July @ 11.00am
Bundoran (hosts), Aodh Ruadh, Naomh Conaill, Naomh Ultan.
Saturday 20th August @ 11.00am
Four Masters (hosts), Aodh Ruadh, Dungloe, Bundoran.
UNDER 8 GO GAMES
Saturday 7th May @ 11.00am
Four Masters (hosts), Aodh Ruadh, Saint Naul's and Bundoran.
Saturday 4th June @ 11.00am
Ardara (hosts), Aodh Ruadh, Naomh Muire and Pettigo.
Saturday 25th June @ 11.00am
Naomh Conaill (host), Aodh Ruadh, Bundoran and Dungloe.
Saturday 16th July @ 11.00am
Aodh Ruadh (hosts), Four Masters, Dungloe and Bundoran.
The under 8s have their first blitz of the year this Saturday in Donegal town. The games get under way at 11am. As many parents / guardians as possible should come along to ensure we have lifts for all the players. We will be leaving the park at 10am. Those planning to head directly to Tir Chonaill Park are asked to text John on 0876431805 to let him know.
Under 10, under 8 and under 6 training continues as usual this Friday from 6.30pm to 7.30pm at Páirc Aoidh Ruadh.
Ladies
The Realt Ruadh senior team are away to Glenties this Sunday at 12pm. Best of luck to the girls.
Aodh Ruadh under 14s won their away game against Glenfin last Tuesday. The Shamettes held a decent lead by the break and extended that over the second half to run out 3-13 to 3-3 winners. Leah O'Brien and Bridín Maguire were among the goals, while Lucy McGlynn and Leah Travers did well in defence. Under 14 girls training takes place this Tuesday, 3rd May at 6pm. The team travels to Glenties on Wednesday evening to take on Naomh Conaill. Throw in is at 7.30pm and we will be leaving from the park at 5.40pm. We will need help with transport of players to the this game and would greatly appreciate if parents / guardians could drive.
The under 12s fixture against Kilcar will not go ahead on Tuesday as scheduled. We are awaiting information on when it will be refixed for. Under 12 training continues this Thursday from 6pm to 7pm when we hope to have clarity on the situation. We should definitely be getting our season under way the following week when we travel to take on Mountcharles. The training tops have now been ordered and anyone who wants to pay their for top can bring their €13.50 to training.
Under 8 and under 10 training is moving outdoors to Páirc Aoidh Ruaidh (Munday's) next Monday 9th May from 6-7pm.
This year's Duck Race will take place on Saturday 28th May at 3pm. So mark the date in your calendar as it's always an entertaining afternoon.
It is the ladies turn for the club lotto this Saturday 7th May. The slots to be covered are as follows:
10am-11.30am - Under 12 parent
11.30am-1pm - Under 14 parent
1pm-2.30pm - Under 12 parent
2.30pm-4pm - Under 14 parent
Could parents of these age groups please contact Karol, Sarah or their team manager if they are available to fill a slot. Remember once you have done the hour and a half that's you finished and you won't be asked again. However if no one contacts us to fill a slot Karol will do up a rota for the whole year and make a random selection and then it will be your sole responsibility to either fill that slot or find someone to help you. It cannot be left to the same people who volunteer their time to the various teams and who sit on the committee and who organise games, training, transport and fund-raising to also have to do the slot, which has been the case for last number of years. Your help with this would be hugely appreciated.
Hurling
Our minor hurlers were up against an exceptional Buncrana team in Father Tierney Park last Thursday. Although well beaten the lads showed great character throughout the game and kept battling to the end. It's been a very difficult campaign for the lads but they deserve great credit for the way they competed all season, they are in action again this Thursday at home to strong Burt team.
The under 14s had a bye last week. They make the long trip to Dungloe this Thursday.
On Saturday the Donegal minors were in action against Tyrone. Brian Mc Henry and Conall Sweeny both made the starting 15. Disappointingly Donegal lost out to Tyrone 3-13 to 1-15.
Well done to Ryan Keenaghan who represented Creevy National School in the Cumann na mBunscol exhibition game at half time in the Nicky Rackard Cup game in Letterkenny on Saturday. Ryan did very well and was on the winning Fermanagh team.
On Bank Holiday Monday we hosted our annual Alan Ryan / Seamus Grimes under 14 hurling tournament. Eight teams from five counties took part in the tournament played in Páirc Aoidh Ruaidh and Erne Gaels pitch in Belleek. The draw was made that morning and threw up the following groupings, in Páirc Aoidh Ruaidh we had Aodh Ruadh, Keady, Drumcliffe and Easkey while out in Belleek we had Buncrana, Tuam, Naomh Eoin and Na Magha.
Aodh Ruadh played Keady in our opening game and lost narrowly by four points to the Armagh men. We were well beaten by Easkey in our second game while in our final group game a good performance saw us run out comfortable winners against Drumcliffe.
Out in Belleek Buncrana topped the group followed by Tuam, the stage was now set for the Alan Ryan Cup semi-finals between Buncrana and Keady and Easkey and Tuam, while the Seamus Grimes Cup semi-finals saw Na Magha against Drumcliffe and Aodh Ruadh up against Naomh Eoin. We produced our best performance of the day against the Sligo lads and in a nail biting finish came out on top by a goal setting up a final against Na Magha. Wins for Buncrana and Easkey wet up an eagerly awaited pairing for the Alan Ryan Final.
First of the finals to be played was the Seamus Grimes Cup, Na Magha were a strong physical team and were well on top at half time, but fair play to our lads who put in a great second half only to come up short, losing out 6-5 to 3-3. The Alan Ryan final was an eagerly awaited a game and it certainly didn't disappoint as two evenly matched teams tore into each other from the start. At half time there was only four points separating the teams with the Buncrana lads in front. The Inishowen lads put in a great second half and ran out convincing winners to claim their first Alan Ryan Cup.
The presentation and refreshments took place in Aras Aoidh Ruaidh. Eddie Grimes spoke on behalf of the Grimes family while Martin Kerry Ryan spoke on behalf of the Ryan family. Alan and Seamus were fondly remembered by John Rooney, Eddie and Martin presented the cups to the respective team captains. So the curtain came down on a great day of hurling. Thanks are due to the following for making the day such a success. Aodh Ruadh Juvenile Hurling Committee, the Ryan and Grimes families, the ladies who catered for all the teams, the mothers who provided refreshments, referees Aidan Ferguson and Peter Horan, special thanks to Erne Gaels for the use of their pitch and Faustin McGonigle in particular who organised same.
Our clothes collection has been such a success we've extended the deadline till the 10th May. All unwanted clothing, shoes, handbags and belts will be gratefully accepted. For any information in relation to this fund-raiser please contact Denis Daly 0863269550, Tara Keenaghan 0863331903, John Rooney 0862587793 or John Larkin 0861076883.
Recreational football
Recreational football is back in Páirc Aoidh Ruaidh this Saturday at 6.30pm for the warm up with the game getting going at 7pm. It's excellent value at just €3 for the session. For more information text or call Alan on 0868052816.
Abbey Centre Bingo
The April big bingo jackpot of €1,000 was won by Kevin O'Connor of Cliffoney, checking on 50 numbers. There was no winner of the spring snowball so next week's snowball prize will be €425 on 47 numbers or less. Bingo as usual at 9pm this Friday at the Abbey Centre. Books priced at just €10.
---
Last modified: Monday, 2 May 2016 at 11:12pm

Read more in the club notes archive.