Welcome to Aodh Ruadh
2017 club registration form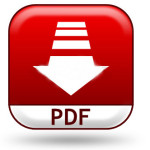 View/Download the club membership registration form. [82KB]
---
Lotto
26th February 2017
1
2
7
9
14
15
There was no winner of the lotto jackpot of €1,600.
Next draw is Sunday at 8.30pm in Pat's Bar with a jackpot of €1,700
Lotto Rota:
- Reserve Footballers
- Bord na nÓg
- Senior Footballers
- Ladies
- Juvenile Hurlers
- Senior Hurlers
The lotto team for the McCosker's Centra on Saturday is:


Senior Footballers.



In the lucky dip €20 went to Mary Conlon, Parkhill; Margaret McGarrigle, Coolcholly; Kevin Burns, Garrison; John Menarry, c/o McGinley's; and Bernadine Connolly, Kinlough.

More Lotto information
---
Twitter
Tweets by @aodhruadh
What's new
21 January 2017
Celebrating a year to remember with a night to remember at the Aodh Ruadh Dinner Dance


More
7 January 2017
Cheques presented to Kickabout for Colman good causes


More
6 January 2017
Underage hurling
Galway star David Burke makes presentations at Aodh Ruadh


More
28 December 2016
Fifth annual Colman Kerr charity match raises funds for good causes


More
3 December 2016
Aodh Ruadh celebrate a year of underage football


More
18 November 2016
Nomination papers for Aodh Ruadh AGM 2016


View/Dowload
8 October 2016
Under 14/12 football
Eugene Doherty captures Bakery Cup


More
6 November 2016
Under 16 ladies football
Brave Aodh Ruadh denied by Termon


More
5 November 2016
Under 13 ladies football
Aodh Ruadh defeat gallant Downings to take county title


More
31 October 2016
Under 21 Football Championship
Final agony for Aodh Ruadh


More
31 October 2016
Under 16 ladies football
Victory over Urris takes Aodh Ruadh into county decider


More
23 October 2016
Under 13 ladies football
Replay victory take Aodh Ruadh into semis


More
8 October 2016
Under 18 football
Minors fade out in second half


More
Club News
21st February 2017
Monthly Meeting
The February meeting of the club executive takes place this Thursday in Aras Aoidh Ruaidh at 8.30pm. All committee members are asked to attend.
Football
Under 16 training commences this Wednesday under lights at Páirc Aoidh Ruaidh. The session runs from 6pm to 7pm and there will be a €2 charge to go towards the lights. Training also on Friday from 7pm to 8pm, again there is a €2 charge for the lights. Players are reminded to bring their registration forms and fees.
This Friday 24th February the under 12s have an in-house mini league starting at 4.45pm at the Park. This will be followed by an important pre-season meeting for all parents / guardians and players in Aras Aoidh Ruaidh, Father Tierney Park at 6.30pm. This is to launch our new kit sponsored by Michael Cleary Cars and to discuss major changes to the league structure, plus other issues. On Saturday we have two more challenge matches, both played at same time against Four Masters' senior and reserve under 12s. These are home games and all players should be up for 3.45pm.
Indoor training resumes this week for under 6s, 8s and 10s, Friday 24th February. The under 6s are in the New Hall at Coláiste Cholmcille from 6pm to 7pm, followed by the under 8s from 7pm to 8pm, also in the New Hall, they are followed by the under 10s from 8pm to 9pm, also in the New Hall. There is a charge of €2 per head. Please bring your own water and wear runners as no other footwear allowed. Parents/Guardians are asked to please collect children promptly after their session is finished.
Ladies
The under 14s start back this Tuesday 21st February, from 5pm to 6pm in Páirc Aoidh Ruaidh. There is also training on Saturday 25th February at 11am. The first league game is usually in the first week of April.
Hurling
Congratulations to Ciaran Rami who was a second half sub for Donegal in their NHL Division 3A clash with Monaghan in Castleblayney over the weekend. The Tir Chonaill men lost out in a high scoring encounter 1-21 to 3-14 and will be looking to return to winning ways this Sunday against Tyrone in Omagh.
Underage hurling returns for all age groups on Sunday 5th March at 12 noon in Páirc Aodh Ruaidh. All welcome from 5 years up, new comers especially welcome. Hurls and helmets provided for training come along and learn the skills of our ancient game in a fun-filled environment. For any information contact John Rooney 086-2587793.
Call for Stewards
A call has been put out by CLG Dún na nGall for new match stewards for county and inter-county matches. Each club has been asked to put forward a number of people interested in becoming stewards. With the upcoming NFL fixture in Father Tierney Park, we are also looking to increase our own number of qualified stewards. There is a training course being held for new stewards this Friday evening and Saturday morning, each lasting two and a half hours. Those who complete the training will be certified for a three year period. Renewal then requires just a short refresher course. Anybody interested should contact either Lisa McTernan or David McLoone.
Registration 2017
Club membership for 2017 is now due and all club members are asked to submit their registration form and fee at their earliest convenience. Membership can be paid to Gerry Ferguson at Ferguson's Jewellers. Players can also download registration forms from aodhruadh.org and submit this along with the relevant fee directly to their manager. Registration sessions will be organised for teams over the coming weeks and it is essential all players are signed up club members. We will also be having a number of open registration sessions over coming weeks to facilitate members in the wider community.
Oifigeach na Gaeilge
Beginners Irish Lessons continue in Gaelscoil Éirne on Mondays at 7pm. Bíonn Ciorcal Comhrá gach Luan ag a h-ocht a chlog san áit céanna.
Scór Sinsear
Good luck to our senior Scór quiz team of Sylvester Maguire, Eamonn Martin Maguire, Paddy Kelly and John Hughes as they contest the county final this Saturday in Glenswilly.
Bingo
Last week's €400 bingo jackpot was won by Sarah O'Shea of Belleek. The last person standing on the stand-up game was Regina Dolan, scooping the €155 pot. There was no winner of the winter snowball, so it climbs to €600 on 48 numbers or less. It's Big Bingo time again, with the February Big Bingo taking place this Friday at 9pm at the Abbey Centre. There'll be a massive prize fund of €3,400, so come along to have your chance to win. Books priced at €15 for full book, €8 for half book, or get the book and a half special deal for €20. See you there!
---
Last modified: Monday, 20 February 2017 at 10:19pm

Read more in the club notes archive.