Playing Facilities
The development of Father Tierney Park was first opened in 1954.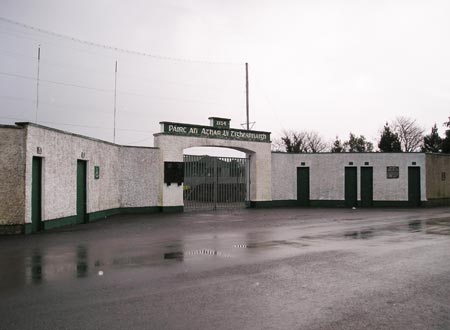 The 1980s saw further development of the park with the erection of the first spectator stand seen in the county.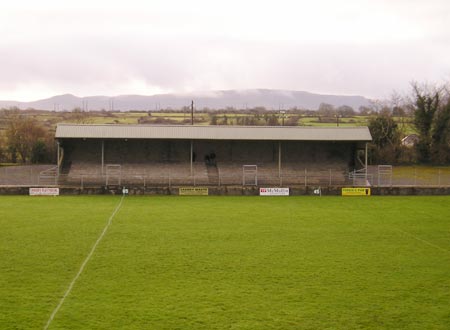 The stand at Father Tierney Park
Other major developments in recent years have included the purchasing of Munday's field where Aodh Ruadh played its first games.
Modern dressing rooms have been built and a players tunnel leading on to the main pitch has also been added.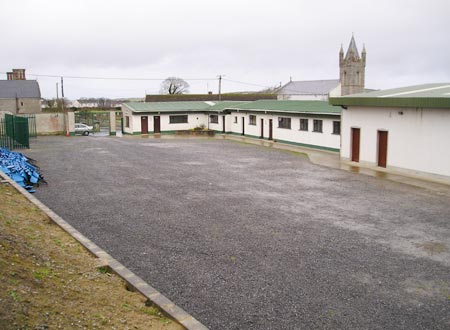 The extended complex of dressing rooms at Father Tierney Park
The club was also the first in the county to have a club shop from which all club gear, etc. can be purchased, along with other gaelic games literature, flags, county jerseys, etc.
The club shop which is generally open during training and games. If you need to get anything from the shop and it happens to be closed, call Terrence McShea on 071-9852512 or 087-2360815. Jimmy Gallagher also has access to the shop and can take care of your needs in Terrence's absence. Call him on 071-9851937 or 086-1581152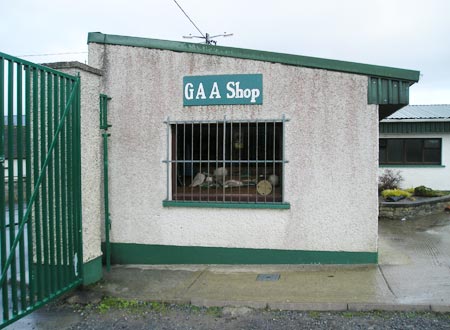 The Aodh Ruadh Shop
These pictures were taken at a March 2005 National League encounter between Donegal and Cork played and give views of Father Tierney Park from three different perspectives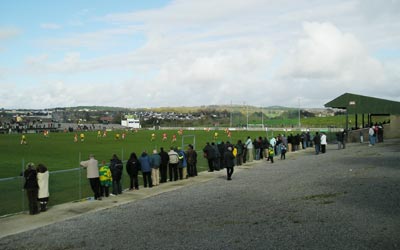 View from west to east. The stand is shown in the right of the picture

View from east to west.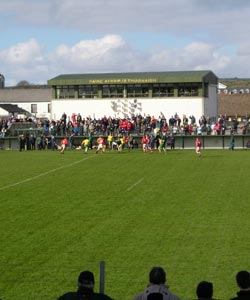 View across midfield featuring Aras Aoidh Ruadh in the background.