Naomh Chonaill do the double at the 2009 Mick Shannon
Aodh Ruadh's annual Mick Shannon blitz took place last Saturday. The competition ran off well, largely escaping the showers. A strong Naomh Chonaill outfit beat Kilcar in 'A' final, while Glenties also took the honours in the 'B' final where they beat a gallant Bundoran side.
Many thanks are due to businesses who sponsored food and drink for the lunch time refreshments. Those include O'Donnell's Bakery who supplied buns and fancies, Paul Gillespie at C & C for the range of drinks, Pearse O'Neill and Mace supermarket. Thanks especially to the parents / guardians for their generous contributions which ensured that everyone at the tournament was well looked after. We can't forget the club members who officiated over the course of the day Val Murray, Shane Toolan, Sylvester Maguire, Barry Travers, Terence McShea, Simon Gillespie and Sean Perry.
Thanks also to Ronan Matthews who took some great shots of the proceedings.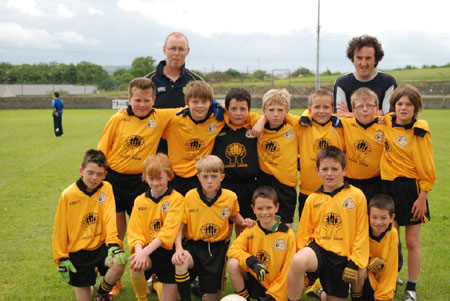 The Bundoran 'A' side which took part in the 2009 Mick Shannon tournament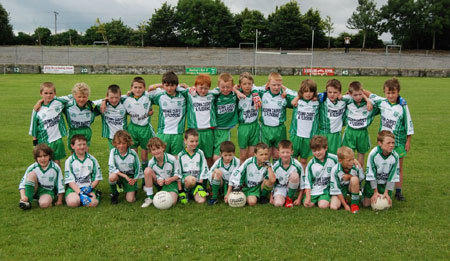 The Aodh Ruadh side which took part in the 2009 Mick Shannon tournament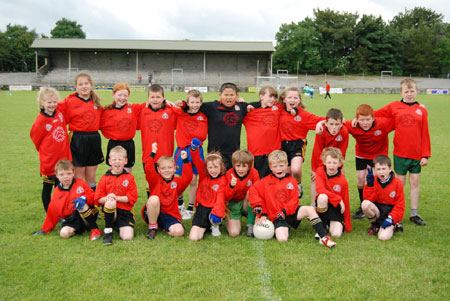 The Bundoran 'B' side which took part in the 2009 Mick Shannon tournament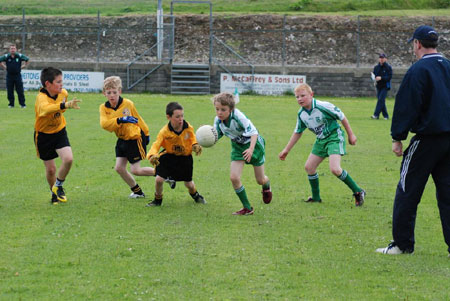 Action from the Aodh Ruadh v Bundoran 'A' game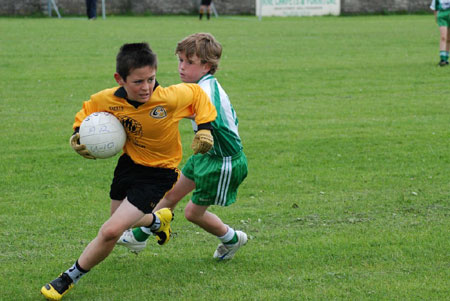 Action from the Aodh Ruadh v Bundoran 'A' game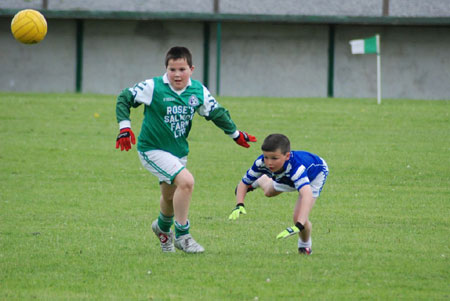 Action from the Saint Naul's v Naomh Chonaill game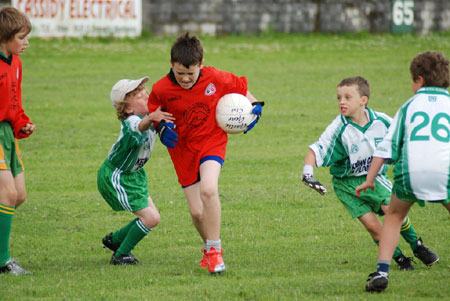 Action from the Aodh Ruadh v Bundoran 'B' game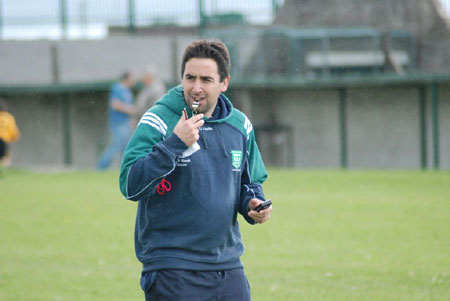 Referee, Barry Travers battles the elements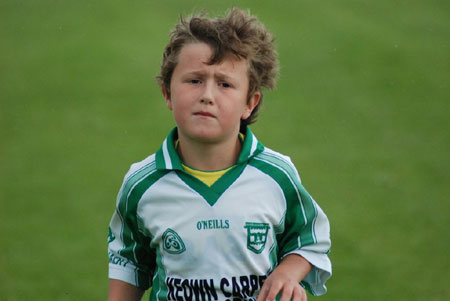 An Aodh Ruadh player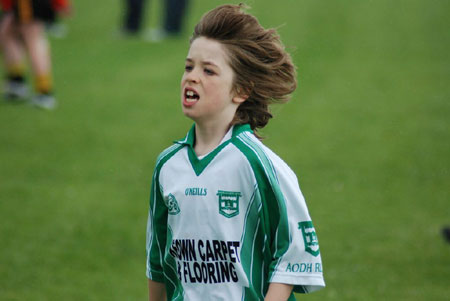 An Aodh Ruadh player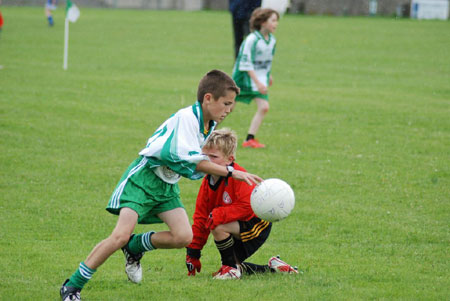 Action from the Aodh Ruadh v Bundoran 'B' game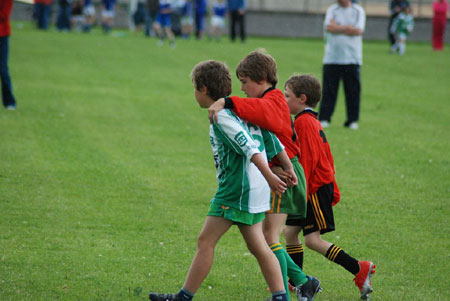 Sportmanship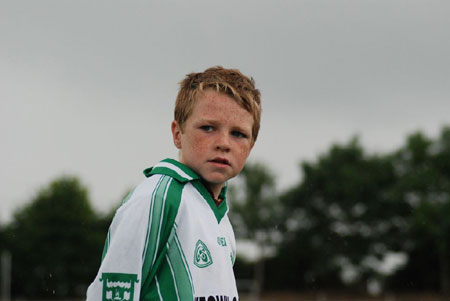 An Aodh Ruadh player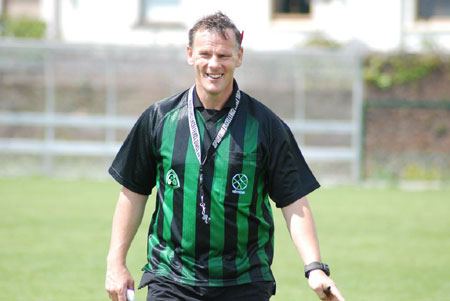 Sylvester Maguire, probably after making another dodgy decision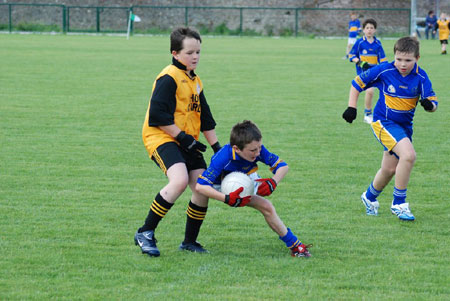 Action from the Erne Gaels v Kilcar game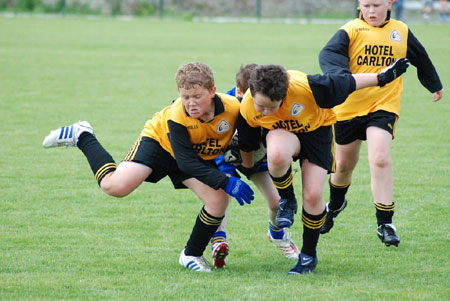 Action from the Erne Gaels v Kilcar game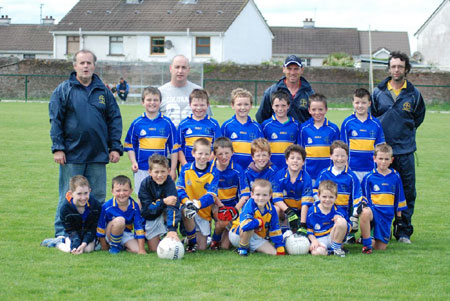 The Kilcar side which took part in the 2009 Mick Shannon tournament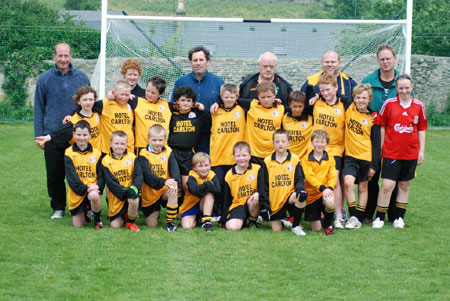 The Erne Gaels side which took part in the 2009 Mick Shannon tournament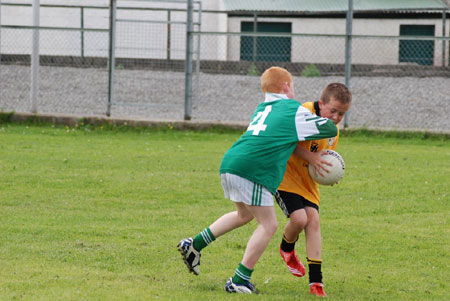 Action from the Bundoran v Saint Naul's game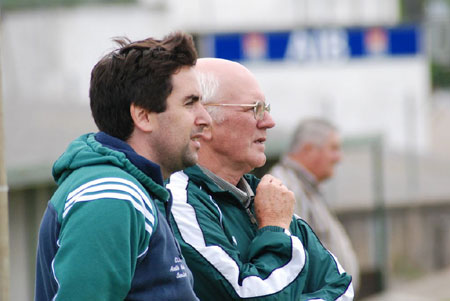 Barry Travers and PJ Buggy take in the play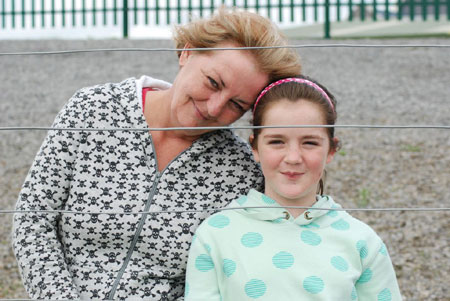 Spectators at the Mick Shannon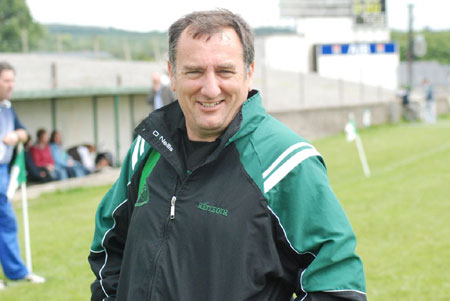 Shane Toolan ready for action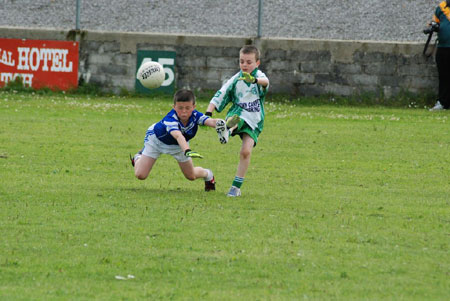 Action from the Aodh Ruadh v Naomh Chonaill game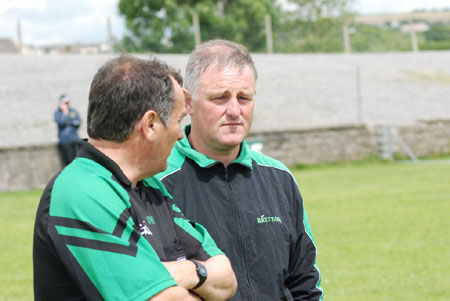 Shane Toolan and Terence McShea watch on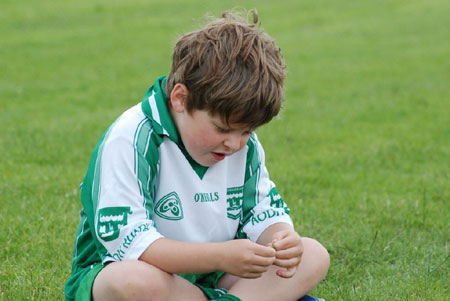 An Aodh Ruadh player