Bundoran are Willie Rogers champions
Last Saturday the under 12s of Aodh Ruadh, Bundoran, Melvin Gaels and Erne Gaels came to Ballyshannon to compete in the Willie Rogers tournament.
Bundoran recently enjoyed double Cumann na mBunscol success and they showed that class as they took the A title with a convincing 7-6 to 2-1 win in the final over Aodh Ruadh. The B title, meanwhile, stayed on Erneside as Aodh Ruadh emerged victorious against Bundoran by 2-3 to 1-1 in the final.
Sylvester Maguire, compered the prize-giving and first introduced Willie Rogers' wife, Rene, to present medals to the B finalists. First, runners-up medals to the Bundoran B team and then winners' medals to the Aodh Ruadh team.
After the B presentations Rene presented the defeated Aodh Ruadh finalists with their runners up medals, before presenting the Willie Rogers trophy to the Bundoran captain.
Aodh Ruadh would like to extend their sincere thanks to the participating teams, to those who officiated the matches, Chris Kelly, Ryan Walsh, Pat Walsh and Jim Kane, those who provided the refreshments, the stewards and to all those who gave of their time and effort to make the event such a success.
Panels
Aodh Ruadh
John Conor McGarrigle, Michael McKenna, Cian McGloin, Ciaran Meehan, Seosamh McGee, Dylan Gallagher, Shane Dorrian, Conal Sweeny, Odhran O'Neill, Nathan McNeely, Aaron Peach, Shane Gillespie, Mark Gallagher, Jason Patterson, Jack McSharry, Odhran Kennedy, Caolan Dolan,
Bundoran
Conor Jack McManus, Michael McGloin, James Stewart, Matthew Duffy, Cody Granaghan, Brian McHenry, Paul Murphy, Oisin Walsh, Megan McEniff, Clair Sheerin, Cian McEniff, Oisin McGloin, Jack Delaney, Míheála Ní Raghaille, Tyler Beattie, Oisin Cassidy, Casey O'Donnell, Oran Gallagher, Shane McMonagle, Rachel Currid, Aaron Keaney
Erne Gaels
Oisín Magee, Joshua McGrath, Lee Heron, Damon Mullane, Oisín Gallagher, James O'Shea, Ben McCann, Gareth Deery, Padraig Johnston, Rogan Finn O'Connor, Ultán Kelm, Brian Ryder
Melvin Gaels
Marcus McGowan, Eanna O'Hara, Owen Hill, Rory McDonagh, Colin McGowan, Caolan Clancy, Cillian McGloin, Rhys Brennan, Sean McSharry, Cian McGloin, Pad, Kyle O'Driscolll, Iarla Keegan
Round Robin Results
Father Tierney Park
Aodh Ruadh
3-8
Melvin Gaels
0-4
Bundoran
5-7
Erne Gaels
3-1
Aodh Ruadh
1-2
Bundoran
5-7
Melvin Gaels
3-4
Erne Gaels
10-4
Aodh Ruadh
1-10
Erne Gaels
2-3
Bundoran
4-5
Melvin Gaels
2-5
Round Robin League Table
Team
Won
Lost
Points
Bundoran
3
0
6
Aodh Ruadh
2
1
4
Erne Gaels
1
2
2
Melvin Gaels
0
3
0
Willie Rogers 'B' Final
Aodh Ruadh
2-3
Bundoran
1-1
Willie Rogers 'A' Final
Aodh Ruadh
2-1
Bundoran
7-6
Some video highlights from the Willie Rogers tournament
---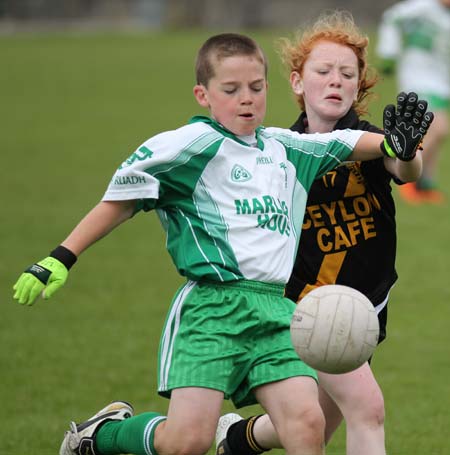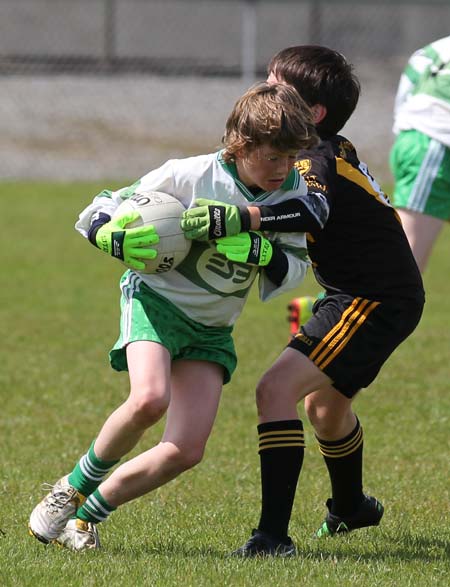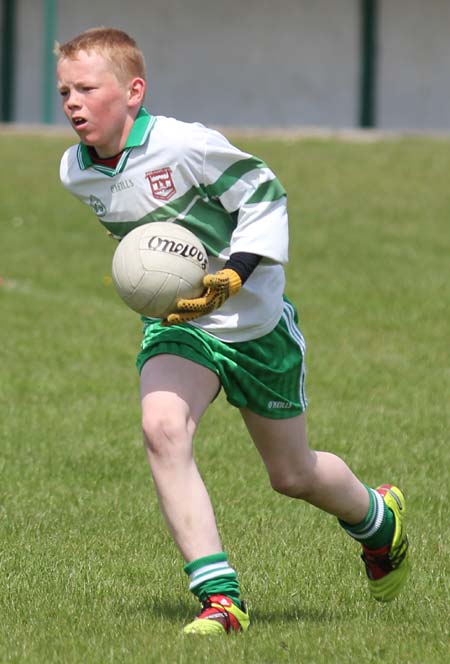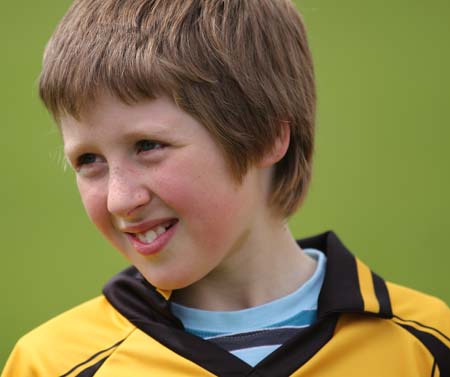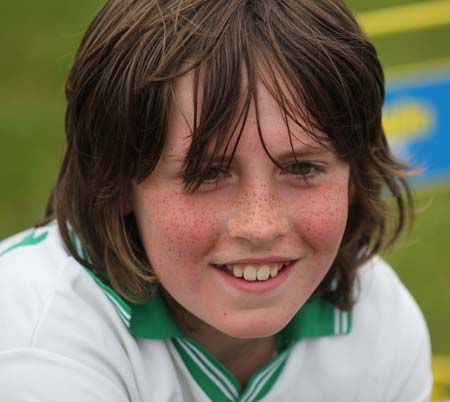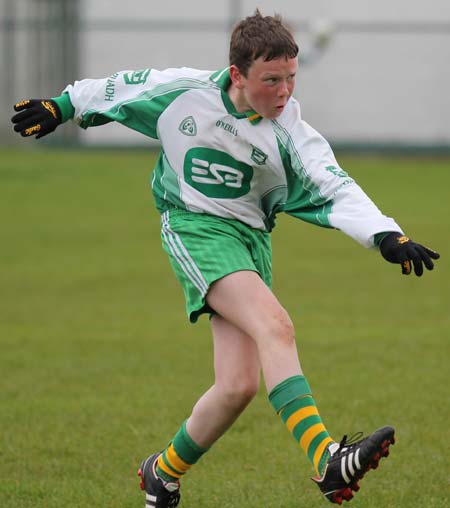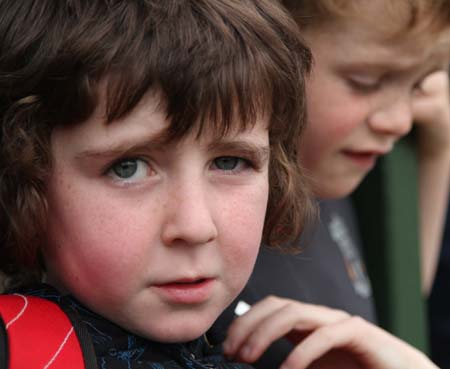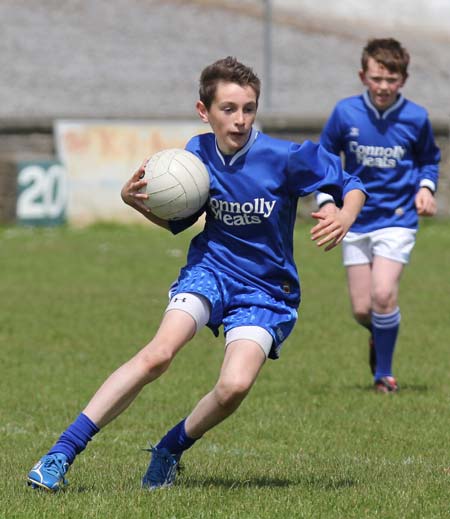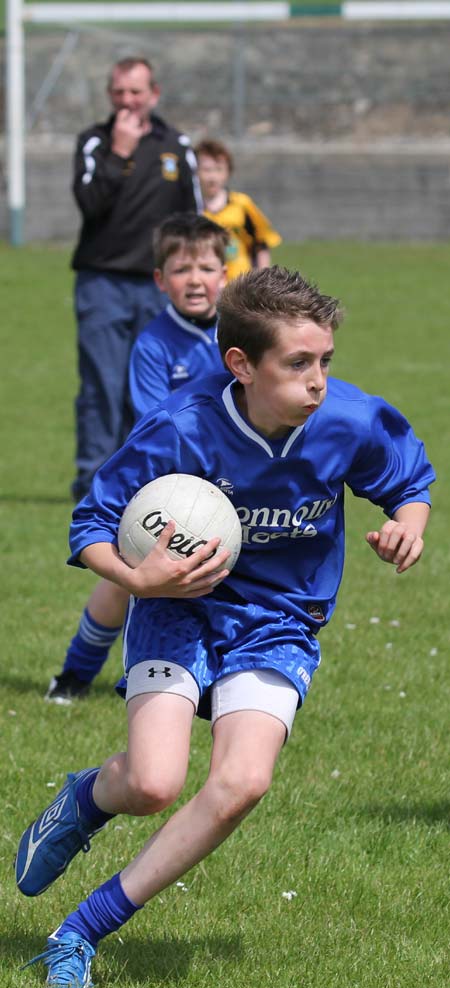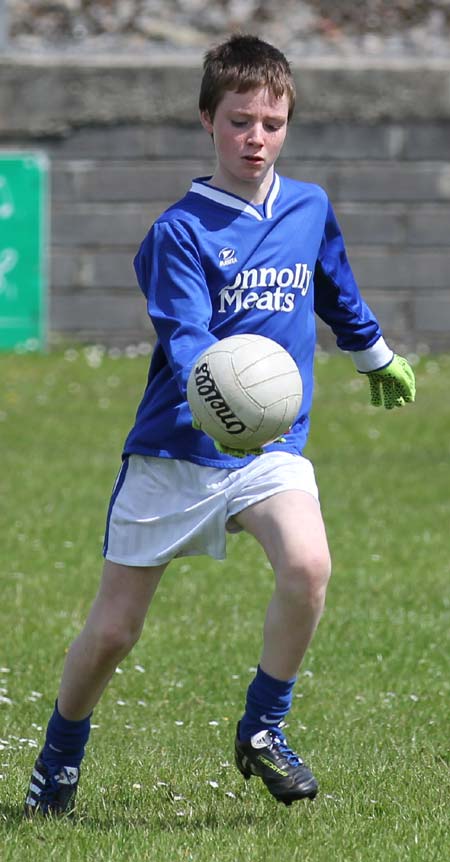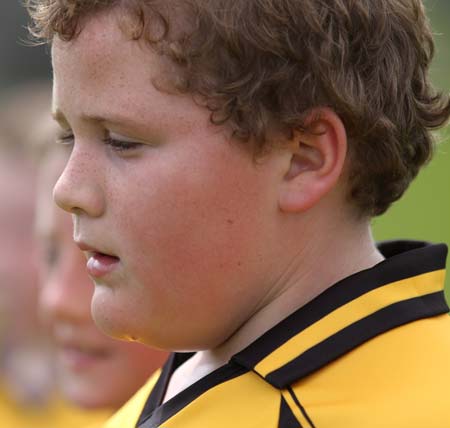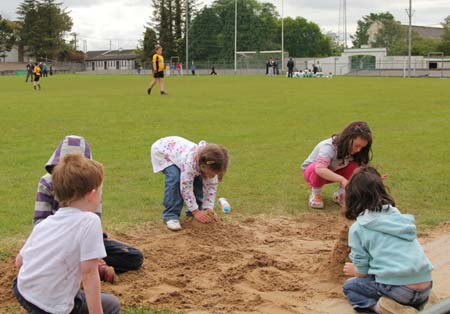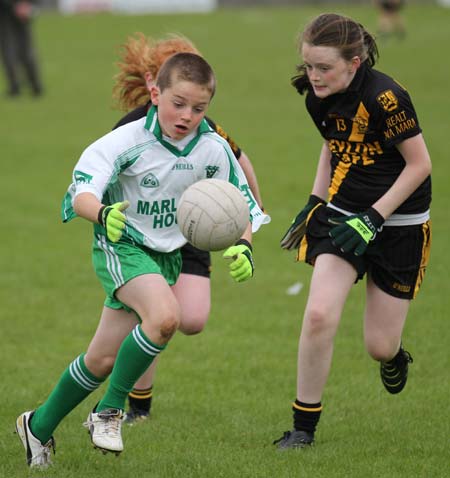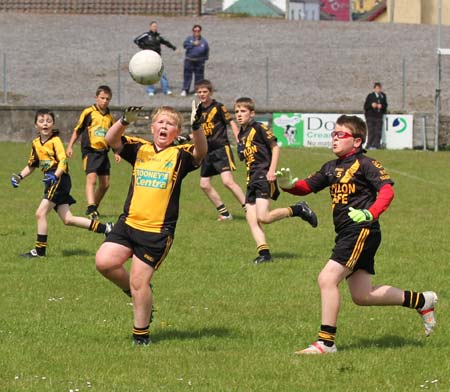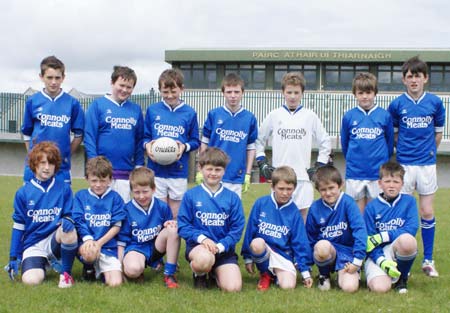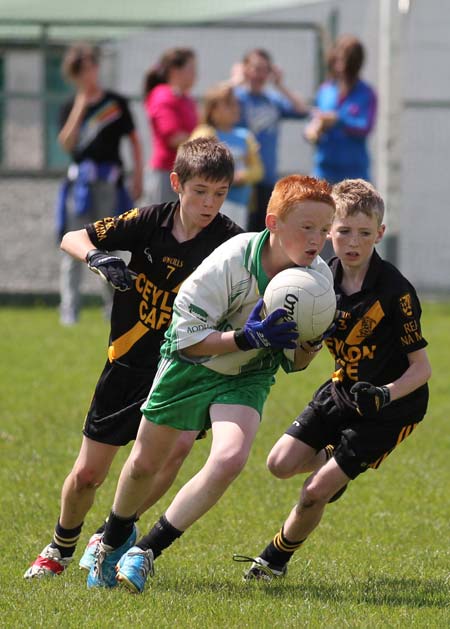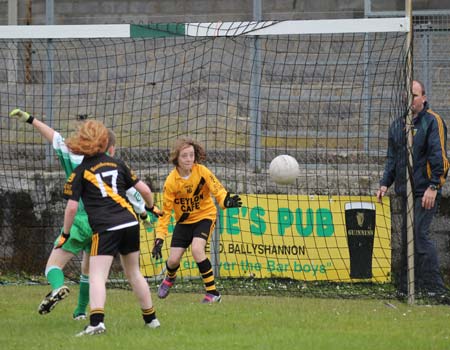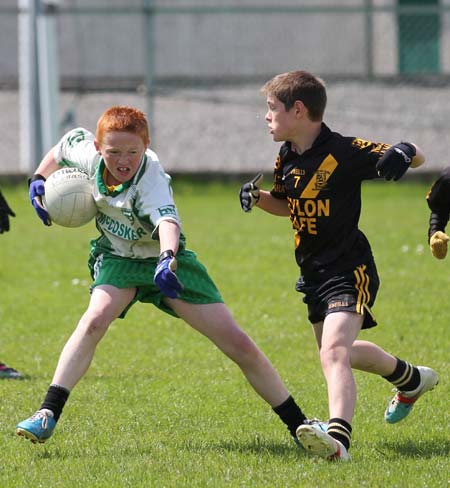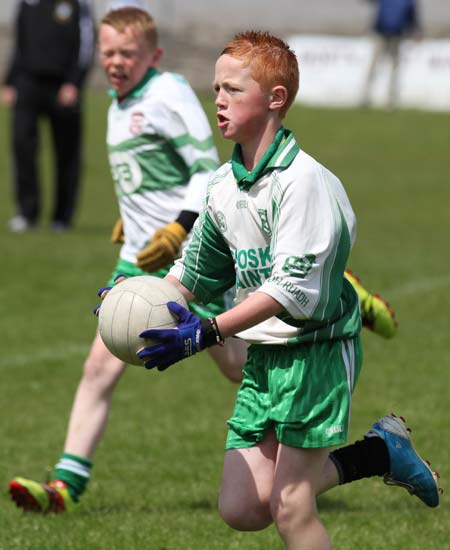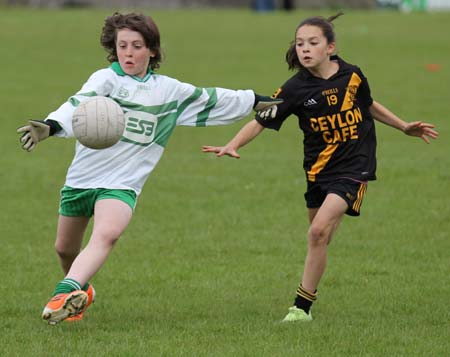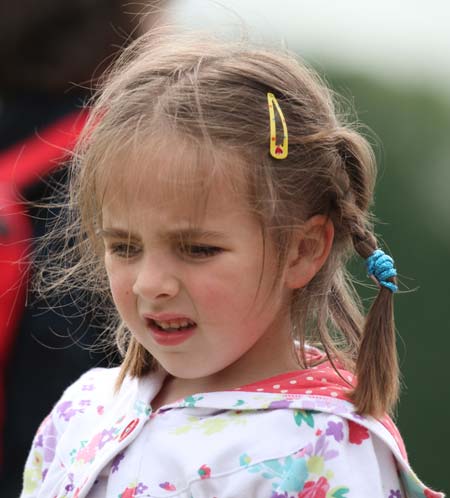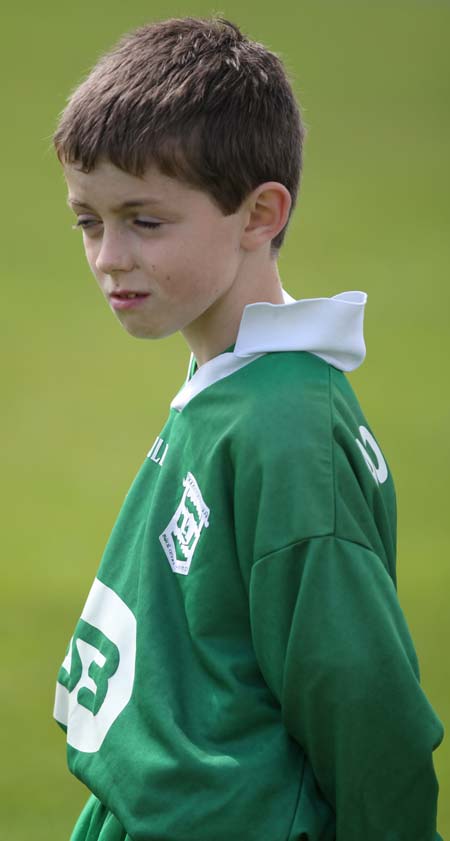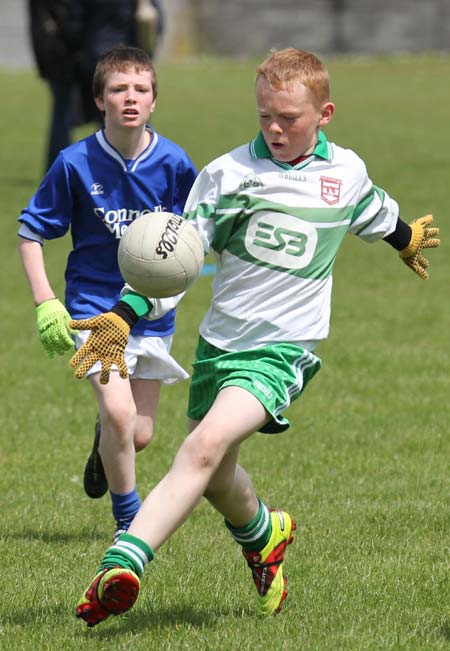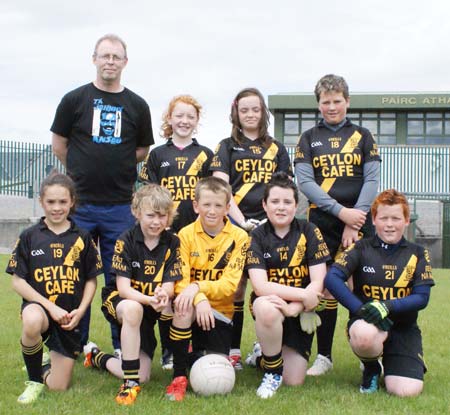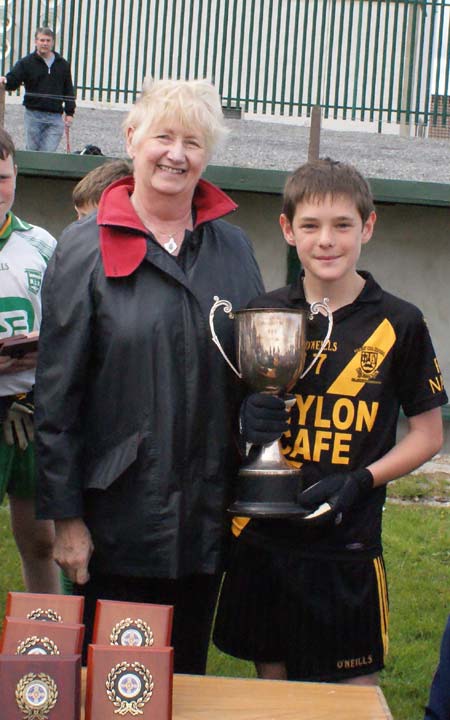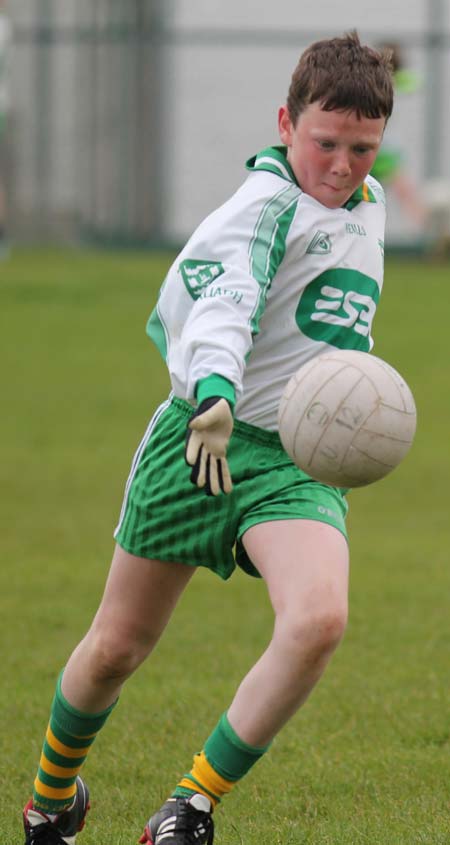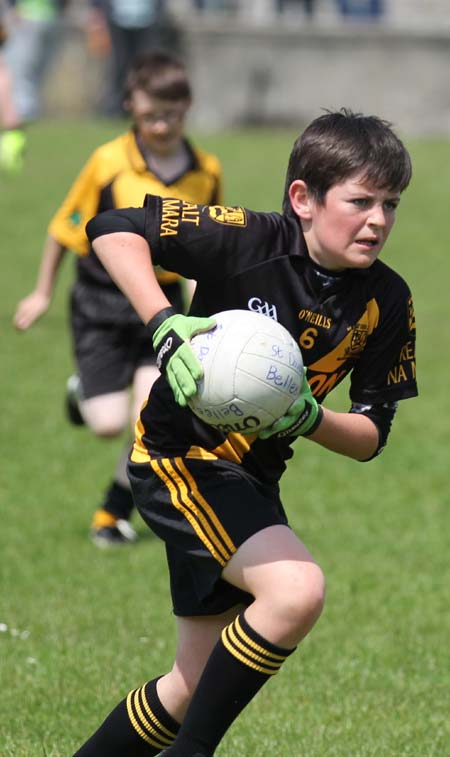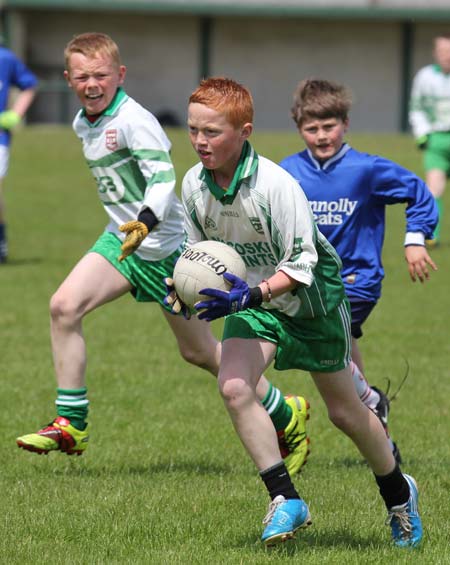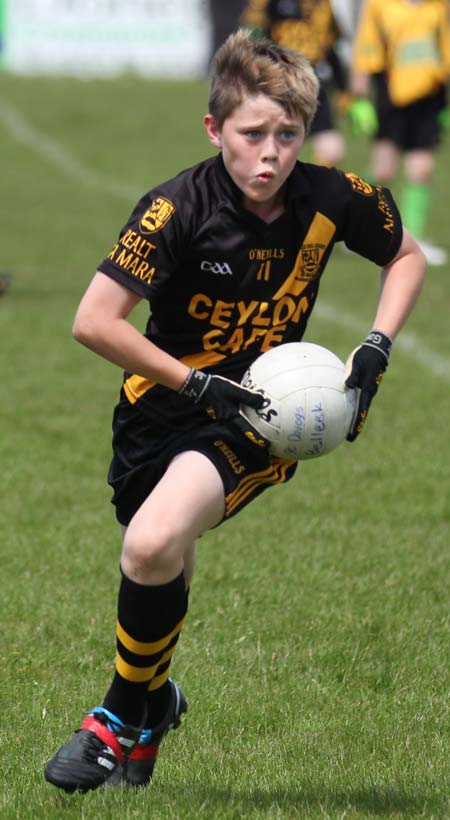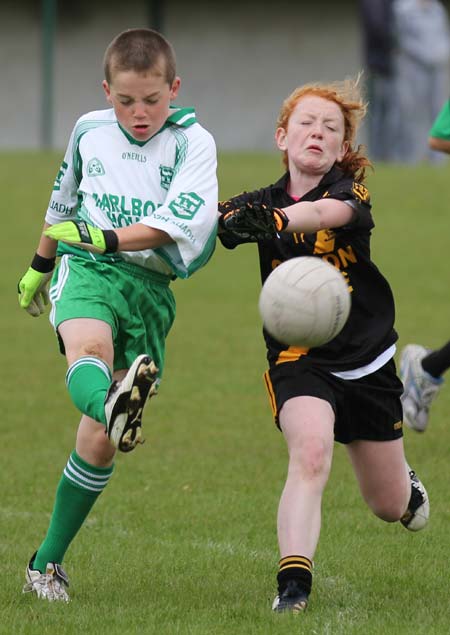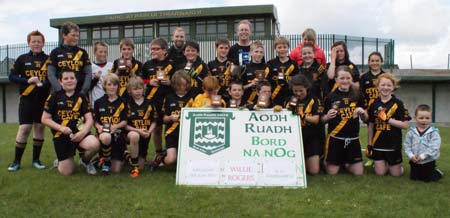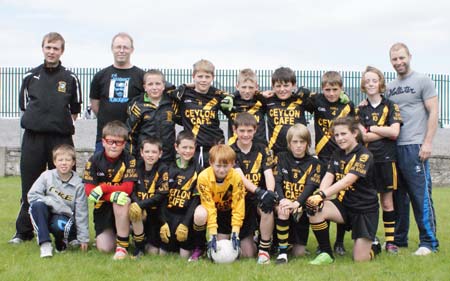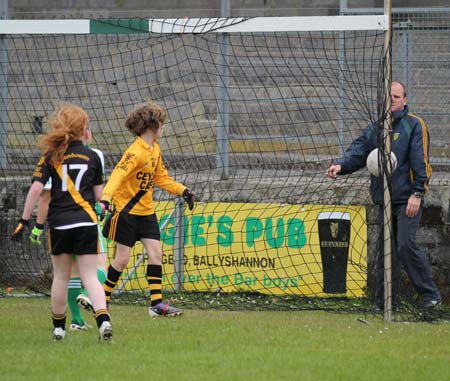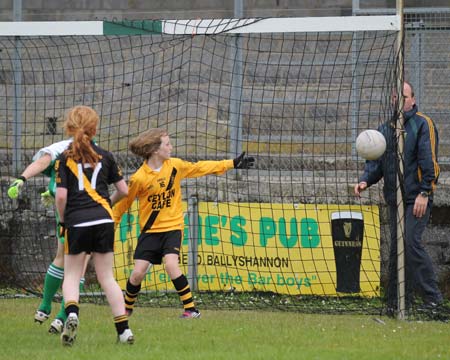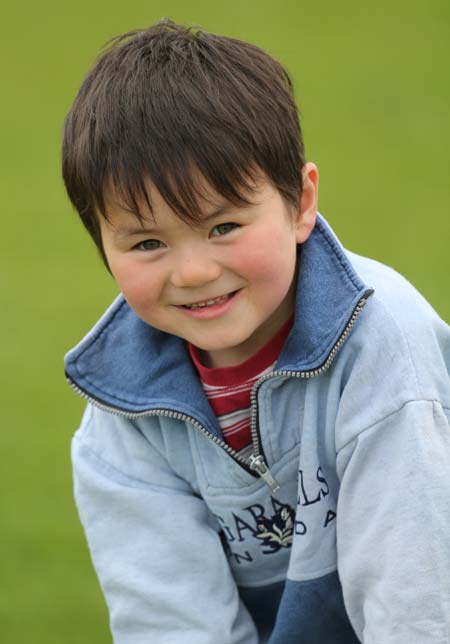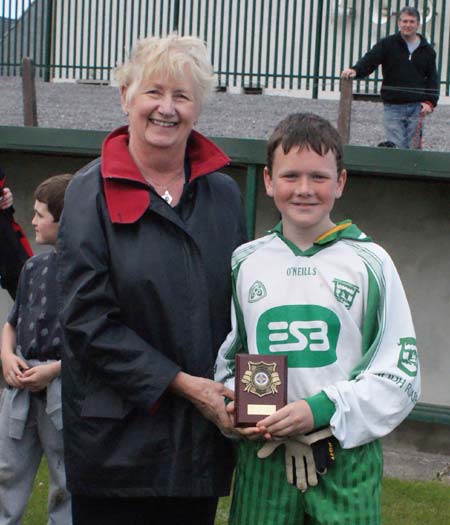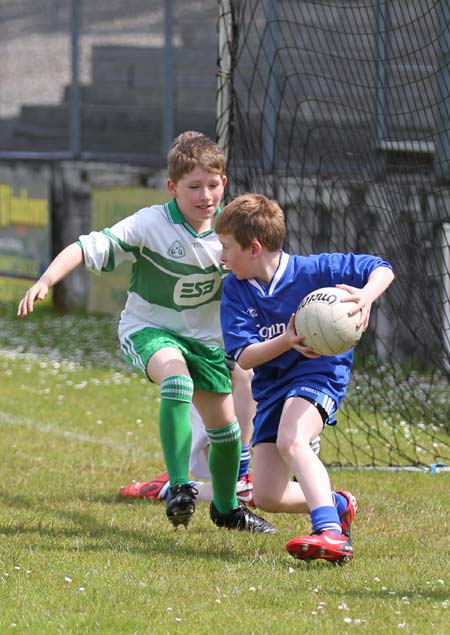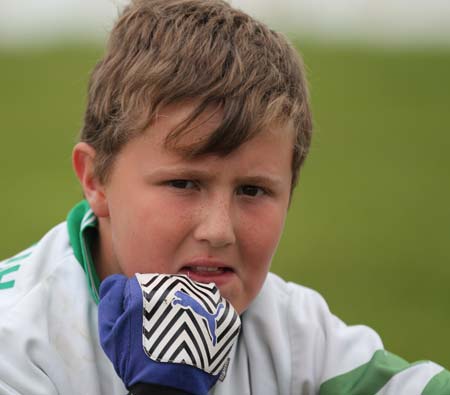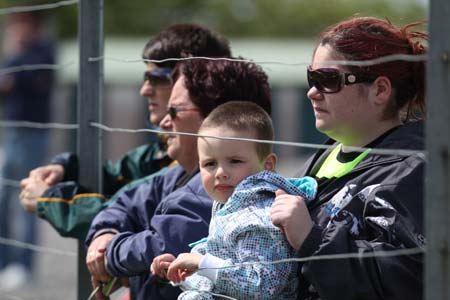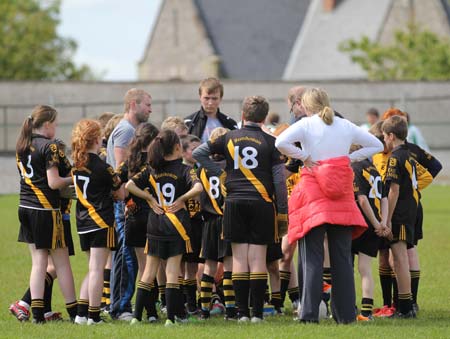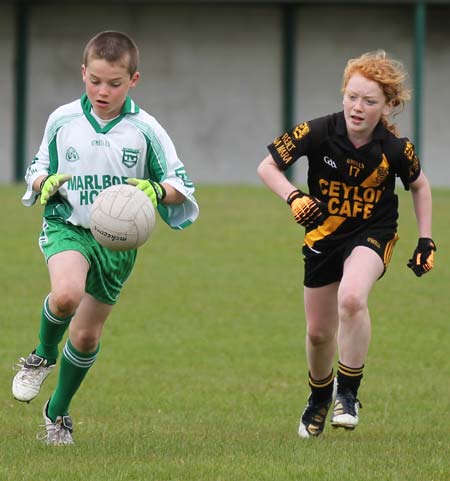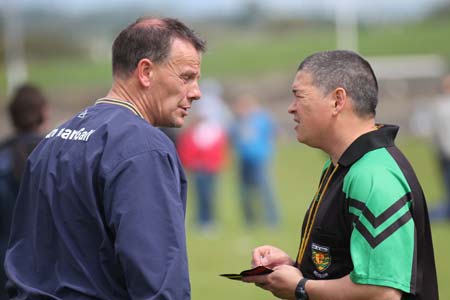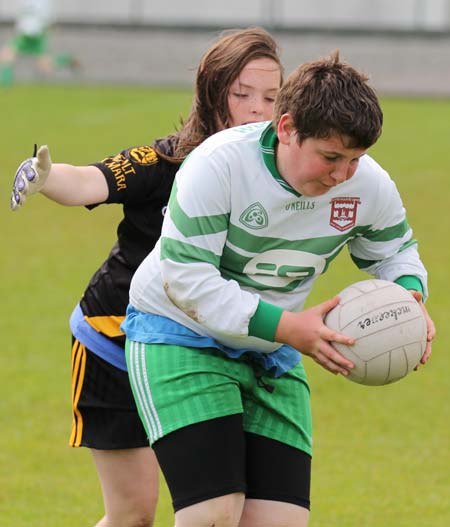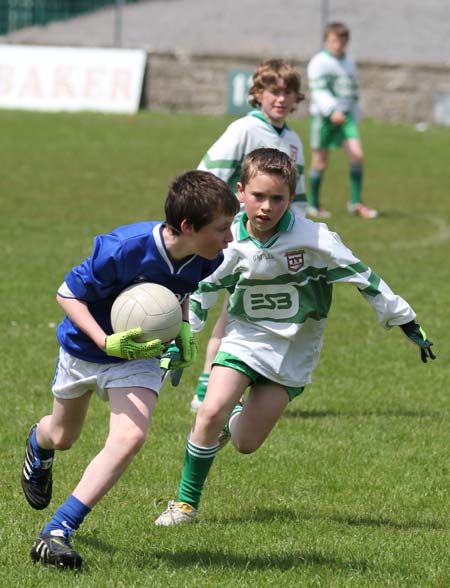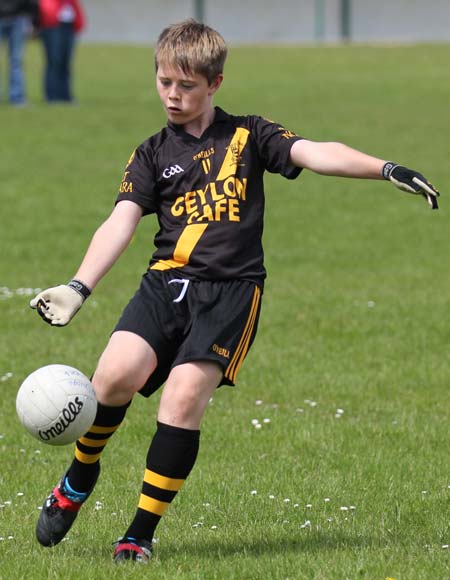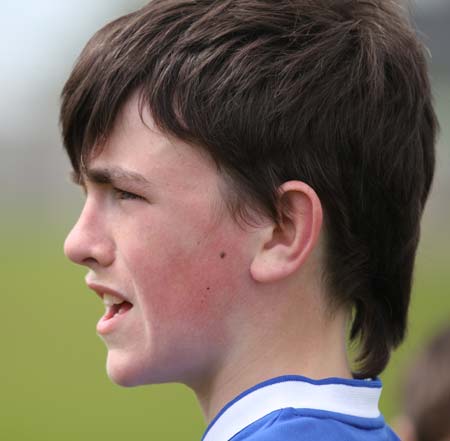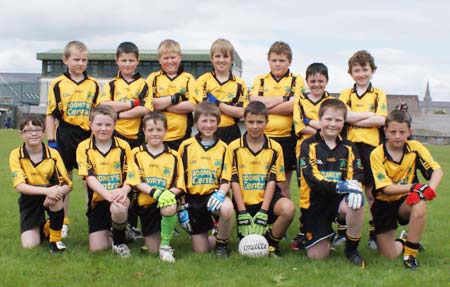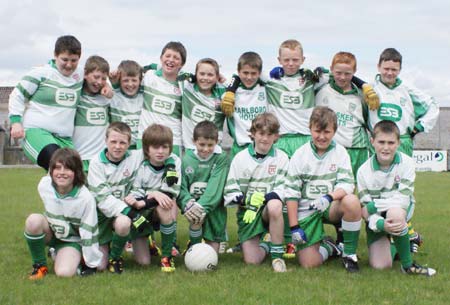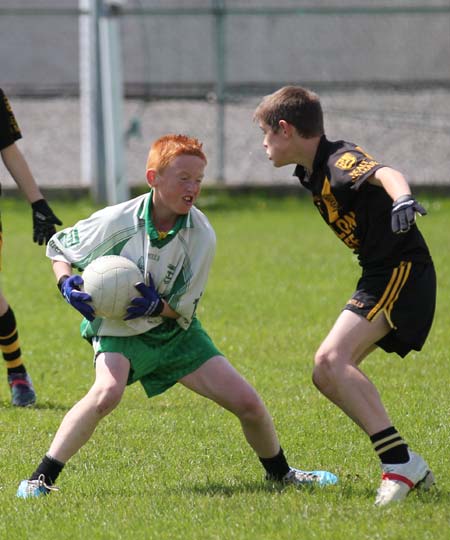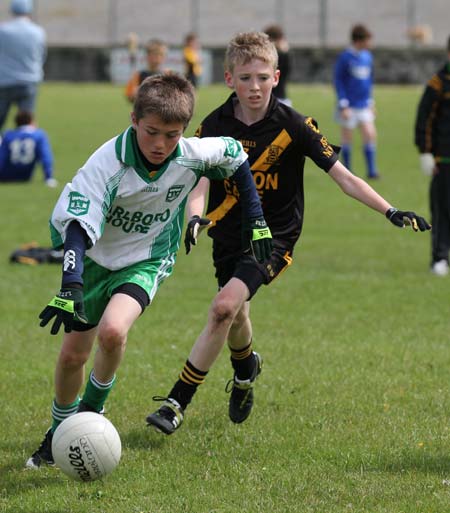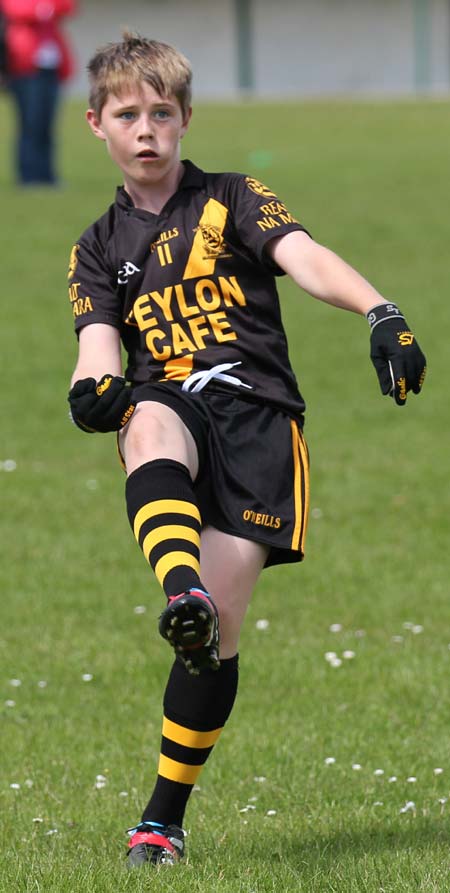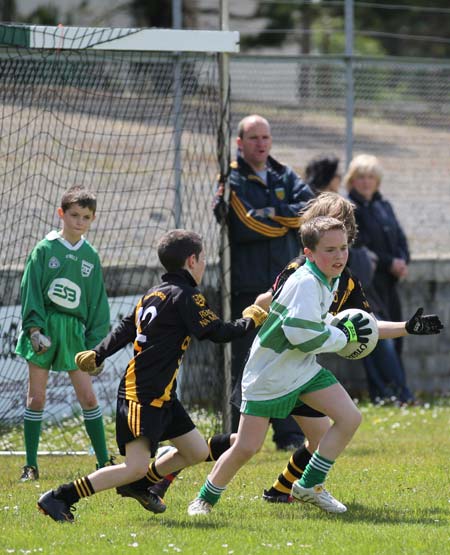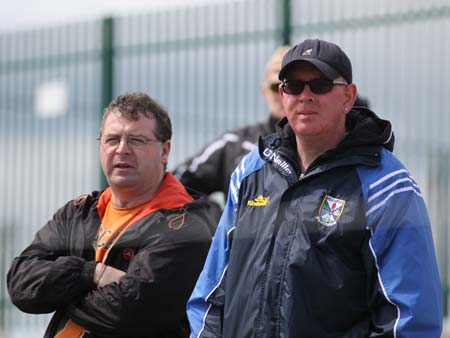 Last modified: Monday, 1 June 2020 at 1:10pm