Aodh Ruadh make confident start
Under 16 Football league
4 March 2012
Aodh Ruadh 2-10
Four Masters 1-3
John Hughes reports from Páirc Aoidh Ruaidh

With only four of last year's starting 15 returning it was very much a new look Aodh Ruadh team which opened the Ballyshannon outfit's under 16 2012 league campaign. However Niall Harley, Colm Kelly, Eddie Lynch and Matthew Maguire have been augmented by an influx of flair from last years under 14 ranks and the combination was very easy on the eye as the homesters strolled to a comprehensive victory over Four Masters in Páirc Aoidh Ruadh. The homesters confined the Donegal town men to a somewhat fortuitous first half goal while running up a good tally themselves in the opening 30. The pace eased in the second half and Ballyshannon could have been accused of looking for the perfect score on occasions, but in general there was much for managers Packie McGrath and Peter Gallagher to be happy with. The whole full back line turned in a very convincing performance. Matthew Maguire played with authority at full back while under 14 graduates Nathan Boyle and particulary Eugene Drummond really caught the eye with their tenacious tackling. Conor Kennedy was on the bench for the under 16 for much of last year, but over this past year he has sprung up and he was a very imposing presence at centre half back. He picked up a lot of break ball and thwarted a lot of Four Masters attacking moves. Niall Harley and Colm Kelly were assurance itself in midfield. The other returnee, Eddie Lynch did a lot of orchestrating at wing back and got a well-deserved point. At centre half was Philip Patton, one of the most natural attackers in the club, at any level, Patton got six points from frees and poached a second half goal to snuff out any thoughts Four Masters might have had of a come back. Not to be outshone Jason Gallagher also struck two beautiful points which had the decent sized crowd showing their appreciation. Shane McGrath with a first half goal and Stephen Thompson with a point finished out the Aodh Ruadh scoring. A good team display from Ballyshannon. The older hands provide great stability and go about their business with an economy of fuss, but the younger players up from the under 14 ranks are a brassy, confident crowd and they play with great swagger. It looks set to be a very interesting season.
Vital Statistics
Teams
Aodh Ruadh
Gavin McDaid; Eugene Drummond, Matthew Maguire, Nathan Boyle; Ryan Gallgher, Conor Kennedy, Calum O'Halloran; Niall Harley, Colm Kelly; Eddie Lynch (0-1), Philip Patton (1-6), Jason Gallagher (0-2); Shane McGrath (1-0), Stephen Thompson (0-1), Oisin Roper.
Substitutes: Ellis McGuinness for Ryan Gallagher; Colm Doyle for Stephen Thompson; Daniel Mannion for Shane McGrath; Jason Granaghan for Eddie Lynch.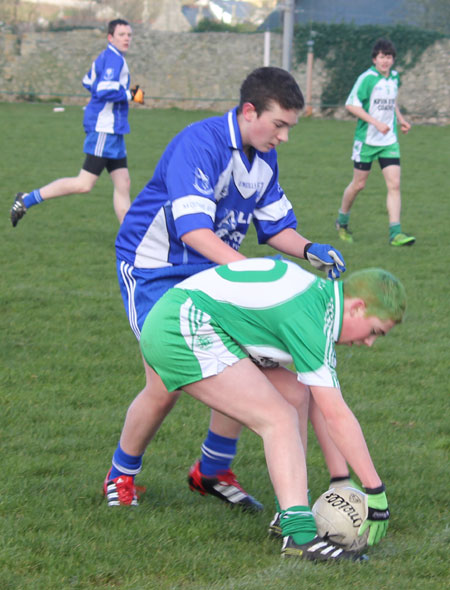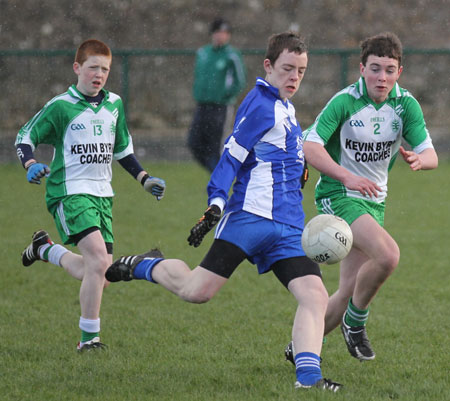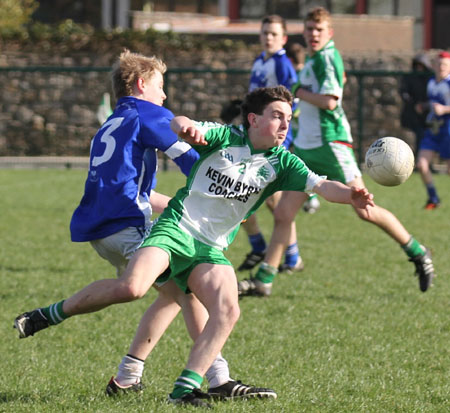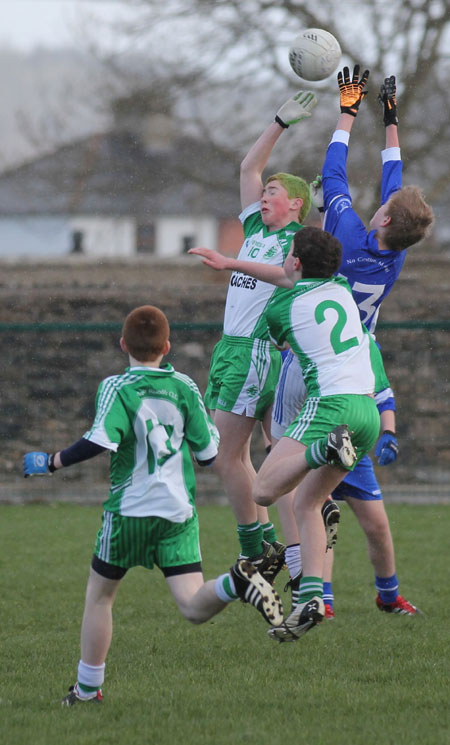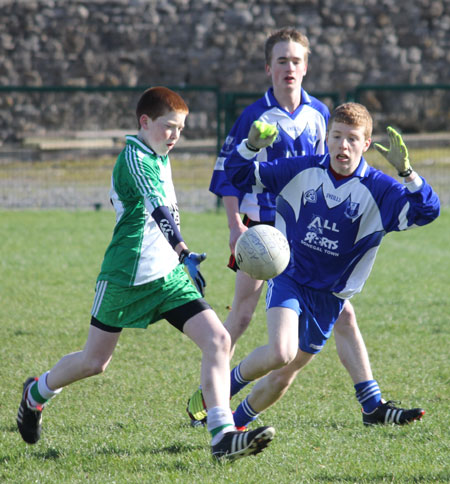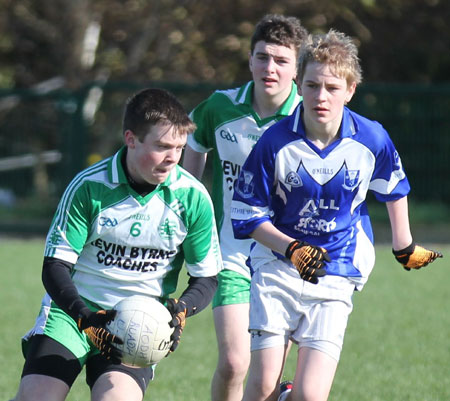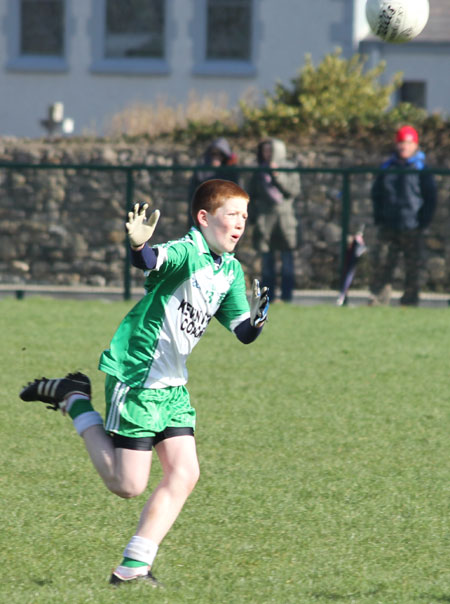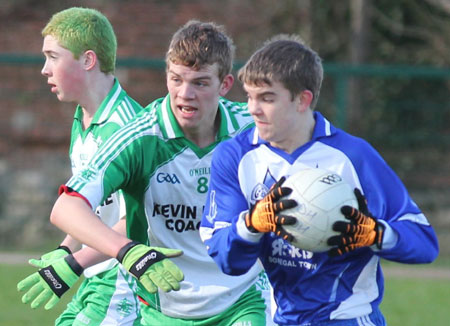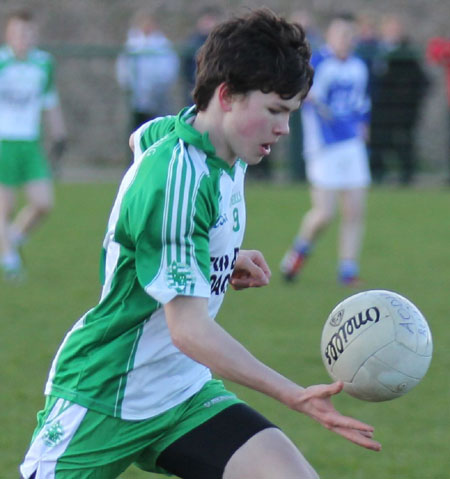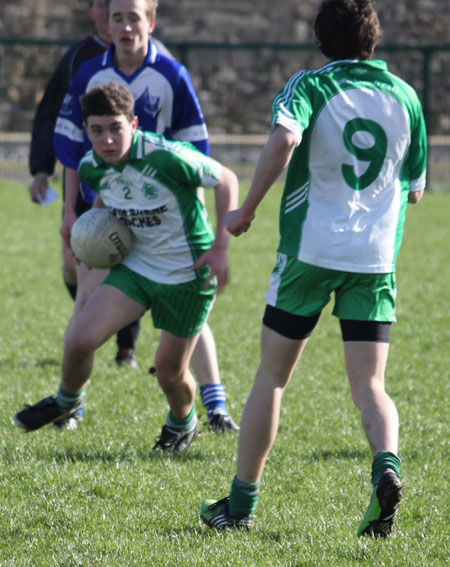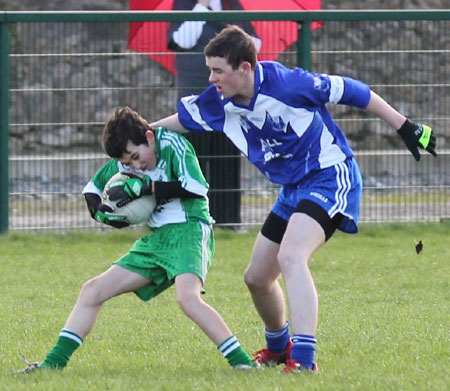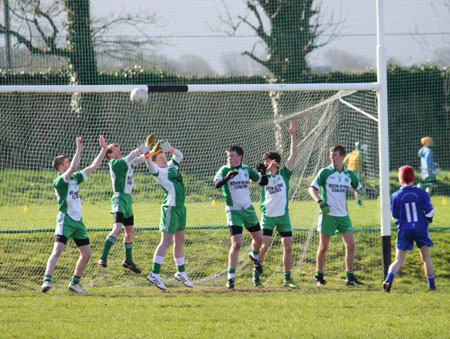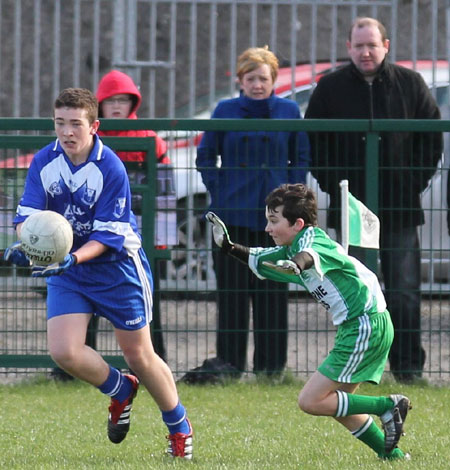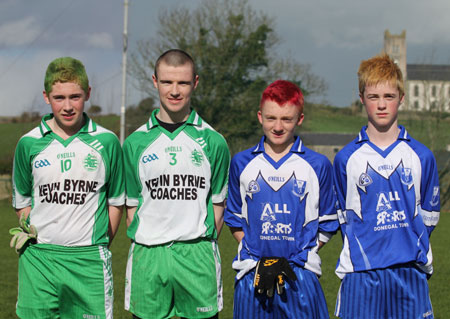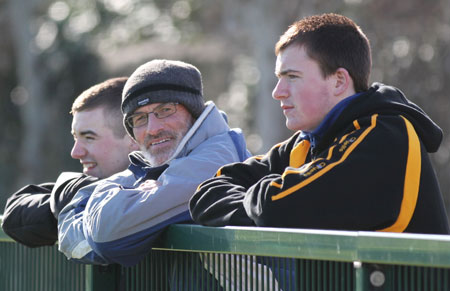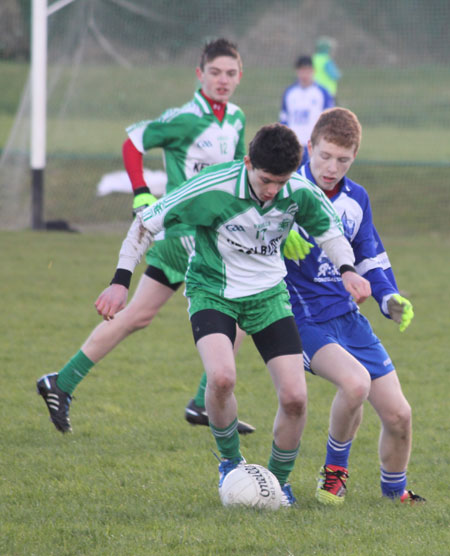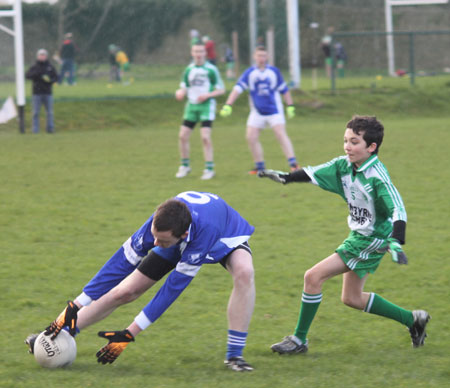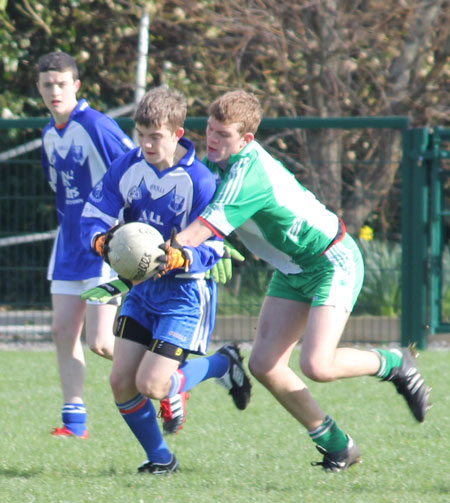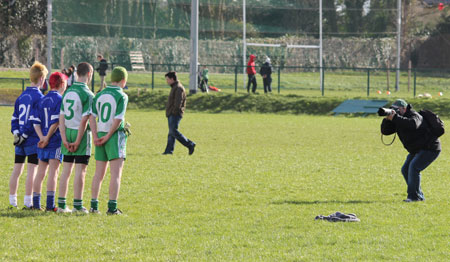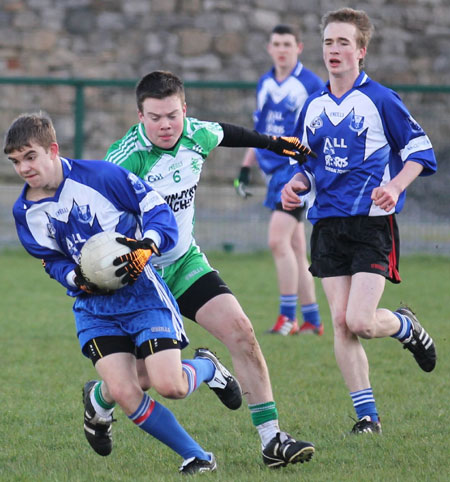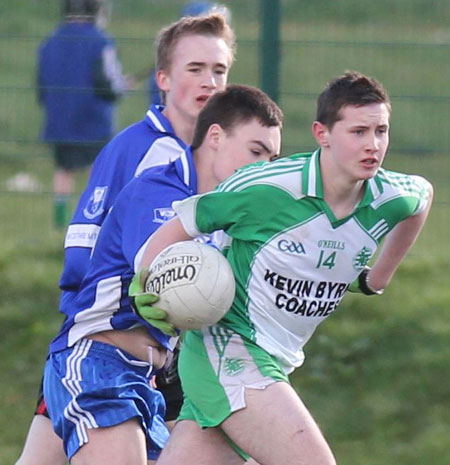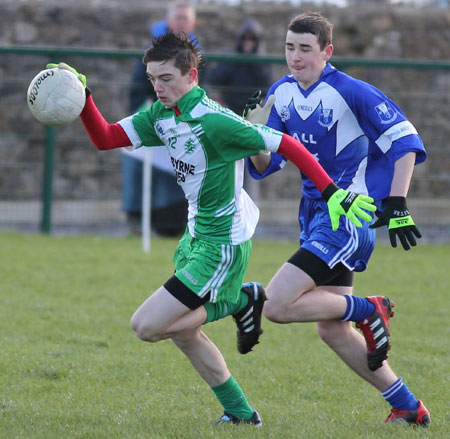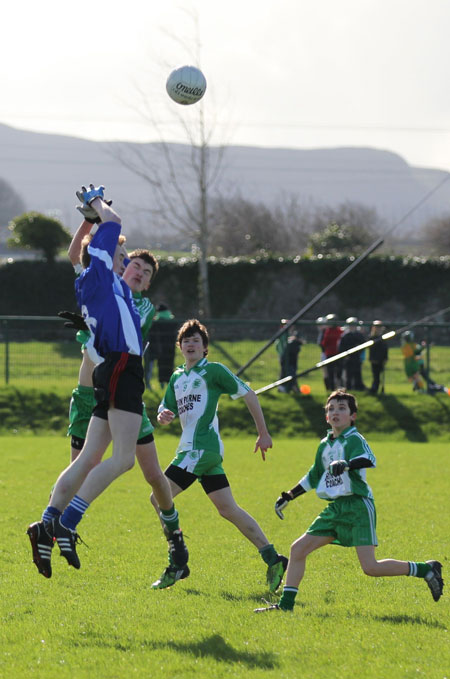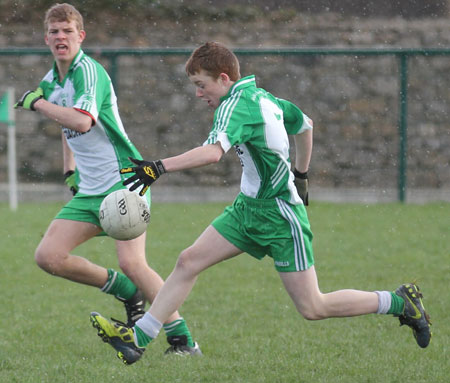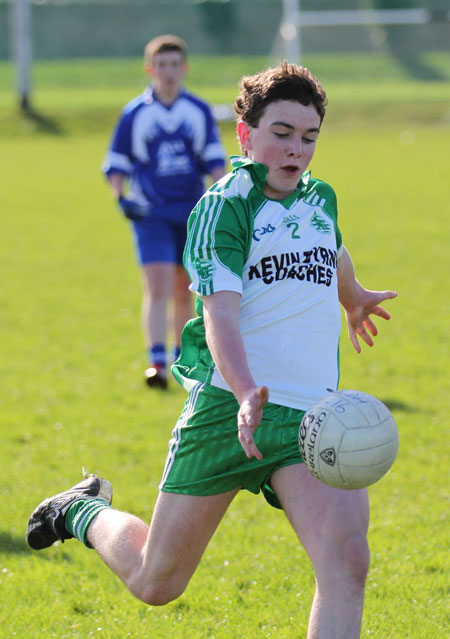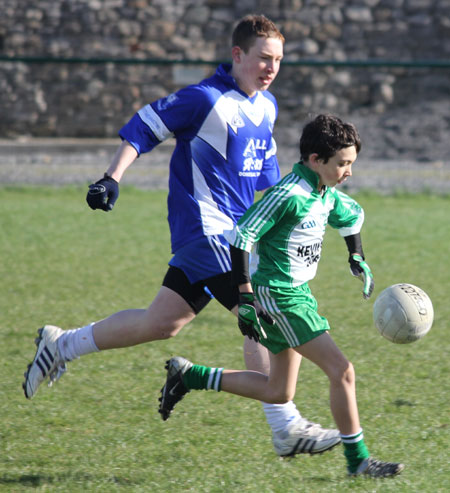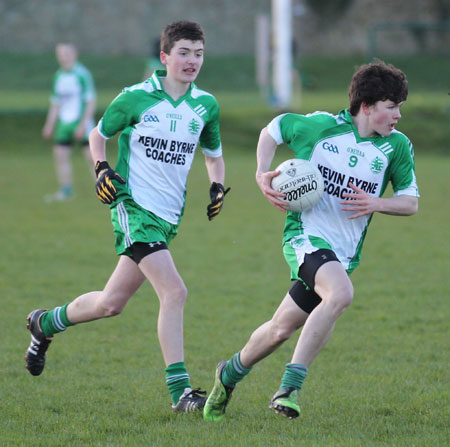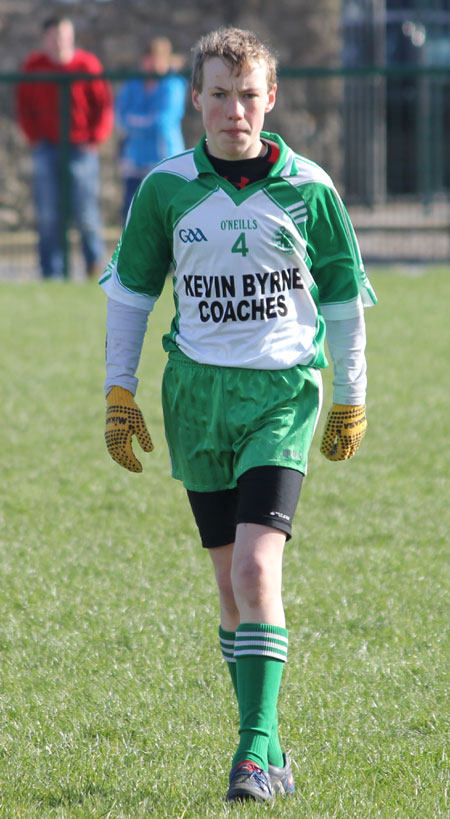 Last modified: Monday, 1 June 2020 at 12:11pm