Resounding first leg win for Ballyshannnon
Under 16 football championship
19 April 2012
Aodh Ruadh 6-14
Four Masters 1-1
John Hughes reports from Father Tierney Park
It was a beautiful day for football up in Father Tierney park on Thursday evening, particularly if you were wearing white and green.
It had all started so promisingly for Four Masters. Jason Gallagher got the first score of the game, but it came after a lot of huffing and puffing from the Ernesiders. A minute later Four Master showed significantly more economy as they opened up the Aodh Ruadh defence with a sublime pass to Patrick Reid and his exocet of a shot from outside the penalty area near took the net off the goals. Aodh Ruadh were stunned by the goal and took a while to recover from it. Philip Patton got a free to reduce the deficit to the minimum, but for the remainder of the first quarter the sides were very evenly matched and it looked like it would be a nervy 60 minutes for the home support.
Then as the game moved into the second quarter Stephen Thompson drew a superb save from Ryan Haughey. But a minute later Haughey was beaten when Philip Patton deftly switched play after spotting the oblique run of Jason Gallagher. Gallagher's finish was quality. Surprisingly, after that Four Masters heads seemed to go down and Aodh Ruadh engineered a series of points to build up a substantial half time lead. A Patton free was sandwiched between two neatly crafted efforts by Shane McGrath, then Matthew Maguire fired over the black spot from over 30 metres out.
Maguire's raking score was followed by a point which epitomised all that was good about Aodh Ruadh. First Calum 'Cookie' O'Halloran gathered from the kick out and hared up the pitch, all the while shipping digs and pulls, he delivered the ball into Shane McGrath who, immensely comfortable on the ball, proceeded to lead a number of defenders on a waltz with his wizardry before feeding off to Philip Patton who pointed with an economy of fuss.
The closing two scores on the half came to Aodh Ruadh. Shane McGrath added another point before Philip Patton worked a one two from a distance free and lofted over. The half time score was 1-9 to 1-0 in favour of the homesters.
Stephen Thompson didn't get on the score sheet, but he engineered two goals. The first came four minutes into the second half. He marauded into the danger area before offloading to Shane McGrath who once again did that thing where he plays as if there isn't a man within 20 metres of him and calmly slotted past the keeper. A minute later Philip Patton added another free, but it was six minutes before Aodh Ruadh scored again. After one goal chance had been denied Jason Gallagher finally finished well to take the score to 3-10 to 1-0.
Then in the closing moments of the third quarter Stephen Thompson was once again charging through, but Ryan Haughey came out to meet him. Both player were travelling at tremendous pace so a clash was inevitable. Haughey went down at Thompson's feet and sent him on a fearful tumble. It was a case of momentum as much as anything else, there was no malice, but Pat Walsh had no alternative but to send the net minder to the line.
An outfield player then had to step up and face the penalty, but in fairness, Shay Given couldn't have stopped Philip Patton's screamer of a shot.
A Ryan Hegarty free for Four Masters was merely a punctuation mark in what had become one way traffic at this stage. Jason Gallagher earned his hattrick with a fine individual goal while Oisin Roper got his name on the score sheet with a decent point from distance. Niall Harley had two early shots at the posts and to be honest they were the efforts of a man more used to fetching high balls that splitting the posts. But nevertheless he persisted and made it third time lucky with a peach of a shot from out on the right, then three minutes after that he repeated the dose from the same spot, this time even more emphatically. Harley has now added long-range point taking to his skill set. Defences of Donegal, you have been warned!
Inbetween scoring monster points Harley found time to ride a number of agricultural tackles before slipping the ball off to Philip Patton and he showed great poise and polish to finish to the net. A neat point from substitute Jamie Campbell concluded the scoring as Pat Walsh sounded his whistle from the kick-out.
So, an impressive performance from Aodh Ruadh, awesome at times even. During the first quarter, when the game was in the mixer, Colm Doyle was excellent, making a number of crucial interceptions and moving the ball out of defence intelligently. Jason Gallagher was also one of the stars of the opening quarter, taking the game by the scruff of the neck to get Aodh Ruadh on the board. Once again Conor Kennedy showed a perternatural ability to read the game, while Cookie O'Halloran was a hard running tough nut and Ellis McGuinness marshalled his men well. Four Masters couldn't live with the physicality of Niall Harley and Matthew Maguire in midfield and both got excellent scores. Philip Patton pulled the strings in attack, his ball for Jason Gallagher's goal in particular, a delight of vision and precision passing. Shane McGrath's ease on the ball is a treat for being so rare in modern football.
Vital Statistics
Teams
Aodh Ruadh
Kevin Warnock; Colm Doyle, Eugene Drummond, Nathan Boyle; Calum O'Halloran, Conor Kennedy, Ellis McGuinness; Niall Harley (0-2), Matthew Maguire (0-1); Philip Patton (2-5, 1pen, 3f), Eddie Lynch, Oisin Roper (0-1), Jason Gallagher (3-1), Stephen Thompson, Shane McGrath (1-3).
Substitutes: Jamie Campbell (0-1) for Stephen Thompson: 44 minutes, Ryan Gallagher for Shane McGrath: 44 minutes, Jason Granaghan, Colm Kelly.
Four Masters
Ryan Haughey; Ryan Hegarty (0-1f), Niall McGroarty, Jack Nolan; Sean Meehan, Gavin McShane, Joe Ruck; Dylan Kennedy, Darragh Quinn; Francis Mongan, Patrick Reid (1-0), Shane Cannon; Oisin Gillespie, Liam Ward, Nathan Ward.
Substitutes: Matthew Oates for Sean Meehan: 42 minutes, Conal McCrudden.

Referee: Pat Walsh (Bundoran)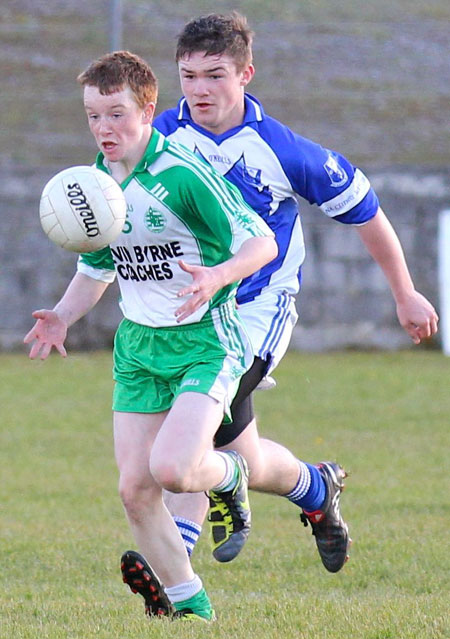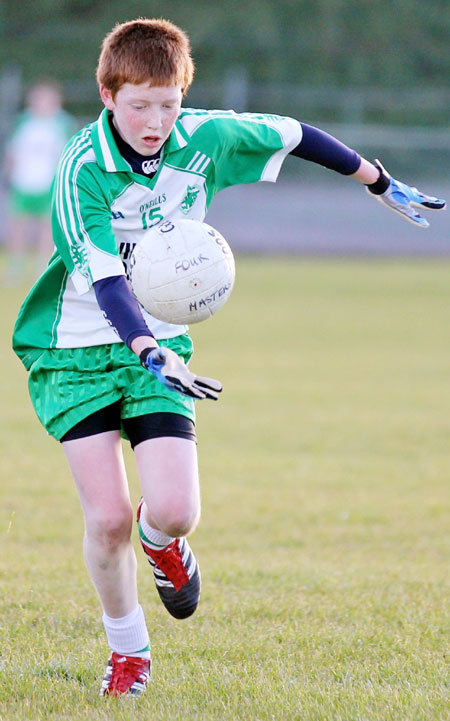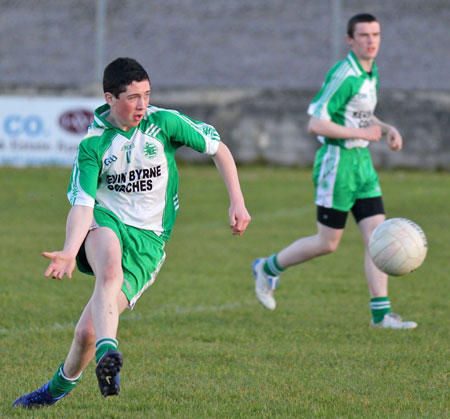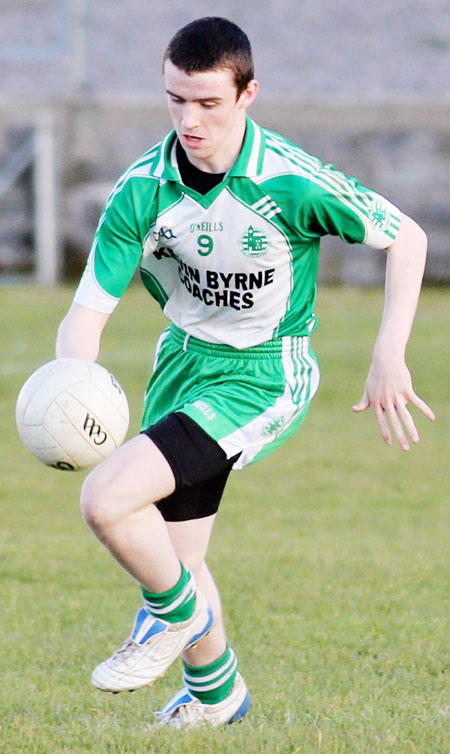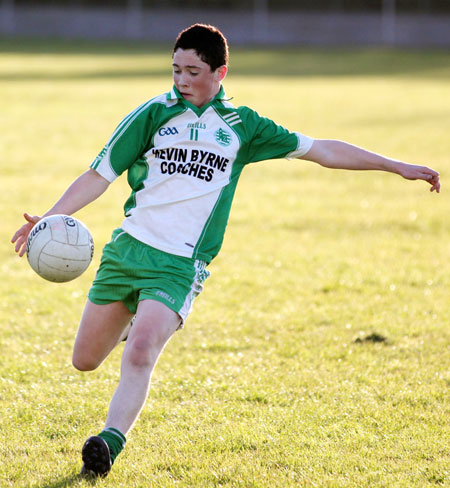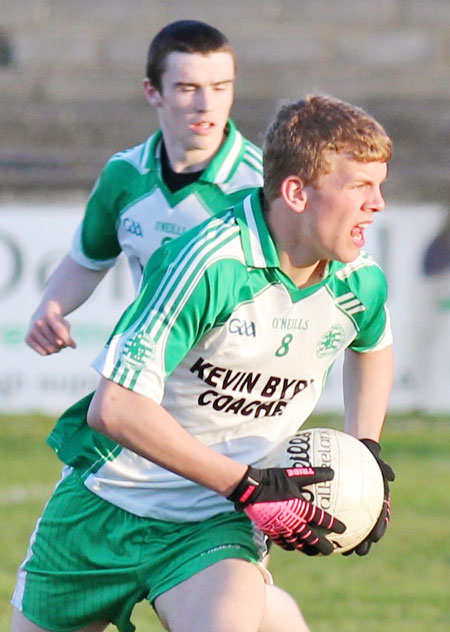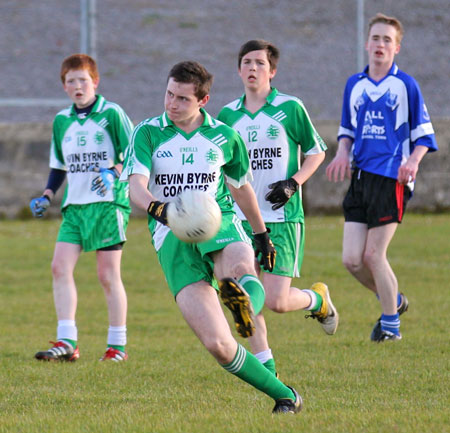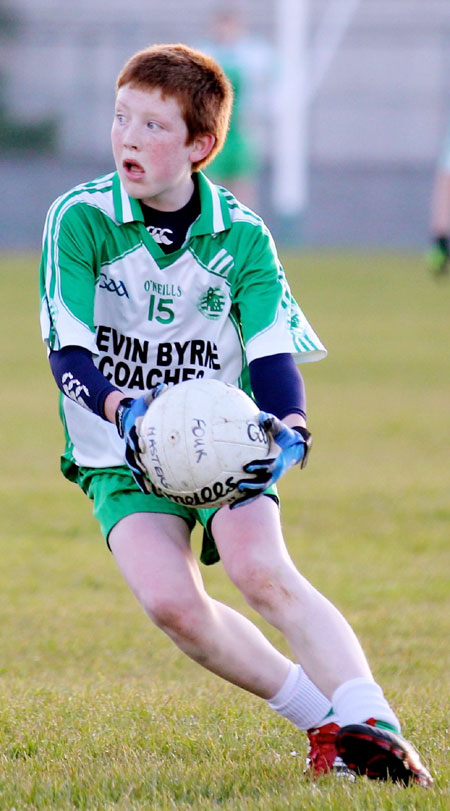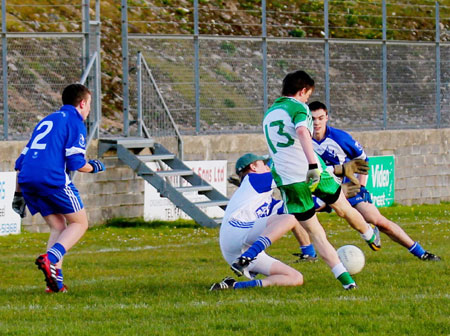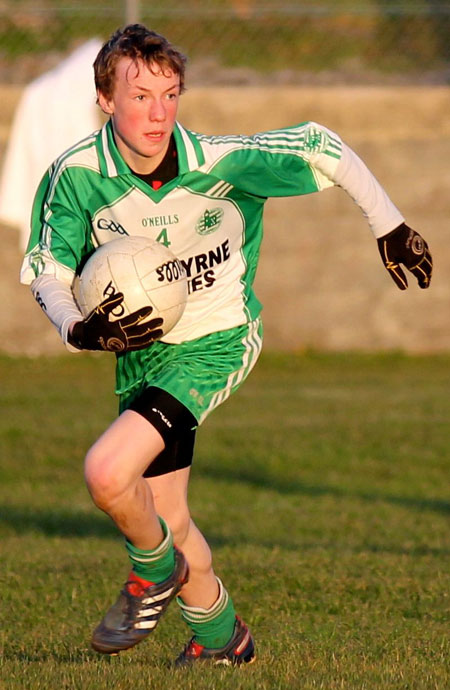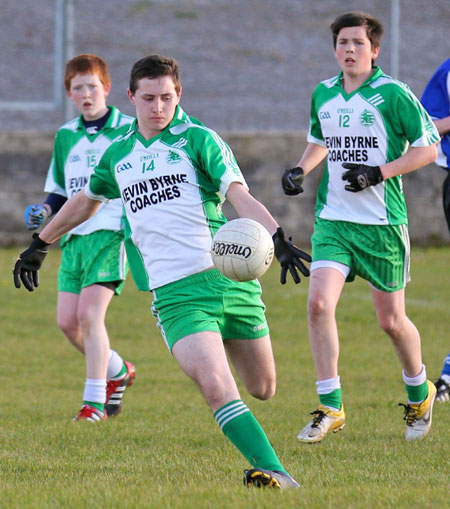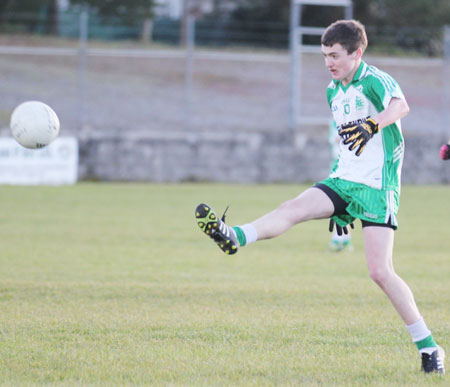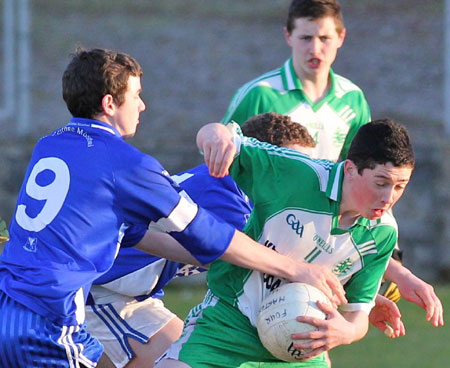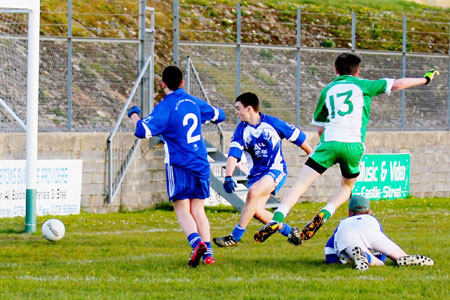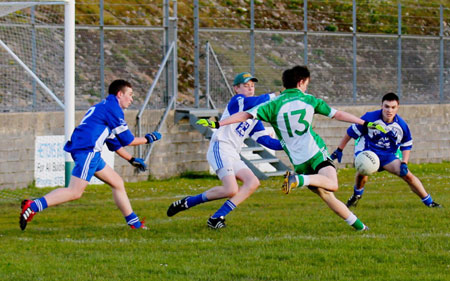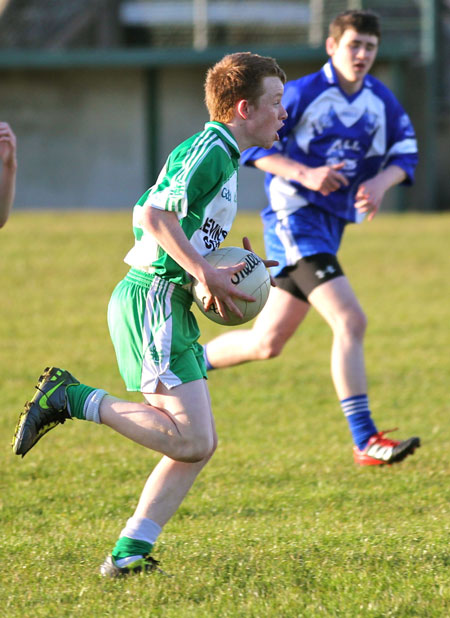 Last modified: Friday, 22 May 2020 at 2:31pm