O'Neill shines in campaign closing victory
Under 14 football league
Aodh Ruadh 2-16
Naomh Mhuire 3-10
15 May 2013
John Hughes reports from Father Tierney Park
There was a feast of lovely left-foot kicking in this meeting of Aodh Ruadh and Naomh Mhuire, with Odhran O'Neill and John McGarvey battling it out in a bid to try outdo each with their scoring.
Ballyshannon prevailed in the end, although they had to hold off a Naomh Mhuire side in the second half that grew in stature as the game wore on.
The Ernesiders were dominant from the off in the second half with Odhran O'Neill going close to goal in the opening moments. Aodh Ruadh's goal did come in the second minute with a long ball in from Conall Sweeny causing consternation in the Annagry defence and Evan McTernan pouncing to volley home. A minute later and McTernan was on the mark again, slotting over from close range.
Odhran O'Neill then opened his account with a point before Eugene responded a minute later with the visitor's opening point. There was more to celebrate from the kick out when an Ultan Boyle shot dropped neatly over Mark Gallagher's head into the back of the net to leave the minimum between the sides.
Aodh Ruadh dealt with the blow well though and hit nine points in the 20 minutes to half time, punctuated only by John McGarvey frees.
Odhran O'Neill was driving force in this phase of the game and he kick-started the homester's spell of dominance with a lovely left foot point from play, his second. Sean Taylor got his first point of the game after a bit of size four ping pong in around the goal mouth, before Evan McTernan tapped over for Ballyshannon's third point in three minutes.
John McGarvey hit a free to take the scores to 1-5 to 1-2 on 12 minutes, but Michael McKenna responded with a lovely free four minutes later.
Shane Gillespie had a fine game and it was tigerish work form the half back which set Sean Taylor up for his second point of the game.
McGarvey interjected with another free, before Odhran O'Neill, Shane Gillespie and Michael McKenna reeled off the last three scores in the dying moments of the half. Those exchanges sent the sides in at half time pegged at Aodh Ruadh 1-11 Naomh Mhuire 1-3.
The Gaeltacht men needed a good start in the second half, and they got it when Ciaran Sharkey poked home after Mark Gallagher palmed down a ball dropped into the area.
Aodh Ruadh responded with composure though, Evan McTernan working well to create a shooting opportunity for Dylan Gallagher, which he tapped over. That was followed by a point from Michael McKenna to take the scores to 1-13 to 2-3.
John McGarvey then fired over his best effort of the game to date, a lovely free from a tricky angle. A minute later Shane Gillespie cancelled it out, fashioninng a score by force of his own industry.
McGarvey responded with two frees, the second an excellent effort from a good distance out. But again the Ernesiders fired back, this time John Conor McGarrigle got his reward for a lot of running in the attack with a well-taken goal which put seven points between the sides.
It was tit for tat for a spell after that. McGarvey got his first point from play on 44 minutes, but Shane Gillespie answered with a score for Ballyshannon. McGarvey pointed again only to have Odhran O'Neill convert a free. O'Neill then turned provider from the kick out to set Dylan Gallaher for his second point and what was to prove Aodh Ruadh's last of the game. That left the scores at 2-16 to 2-8 with five minutes remaining.
Naomh Mhuire weren't finished though and put on a late burst of scoring that could easily have seen them taking the points back to Annagry.
First Naomh Mhuire got a penalty which looked like a charitable enough call, which McGarvey dispatched crisply. Then seconds later the visitors got a free which looked a lot more like a penalty than the preceding incident, but McGarvey made no mistake with the routine free in any event.
Aodh Ruadh were holding on somewhat in the last moments and were mightily relieved when Declan Ward drilled his shot over the bar when the goal was at his mercy.
The preponderance of good performances came from lads in Aodh Ruadh colours, but Naomh Mhuire John McGarvey deserves an honourable mention for his fine place ball kicking and liveliness in attack. For Ballyshannon, Odhran O'Neill was the star man. He did the bulk of his best work in the first half, but that ultimately proved the winning of the game. Shane Gillespie was excellent at half back, with Conall Sweeny also featuring strongly. Sean Taylor was the pick of the midfielder's and his scoring threat was a decided asset. Michael McKenna was very energetic and offered great attacking options. Evan McTernan was strong on the ball and economical with his opportunities, while John Conor McGarrigle was good value for his goal.
Vital Statistics
Aodh Ruadh
Mark Gallagher; Barry Kelly, Cian McGloin, Patrick McCafferty; Shane Gillespie (0-3), Conal Sweeny, Pauric Keenaghan; Ronan McMullin, Sean Taylor (0-2); Odhran O'Neill (0-5, 2f), Dylan Gallagher (0-2), Michael McKenna (0-4, 2f); Evan McTernan (1-2), James Sheerin, John Conor McGarrigle (1-0).
Substitutes: Caolan Dolan, Odhrán Kennedy, Aaron Peach, Jason Patterson, Ciaran Meehan, Stephen Anderson.

Naomh Mhuire
Jordan Doogan, Donnchadh Casey, Padraig Sweeney, Thomas O'Donnell; Ronan McDevitt, Daniel Ward, Ultan Boyle (1-0); Odhrán Rodgers, Declan Ward (0-1); Bernard Boyle, Eugene Byrne (0-1), Darragh Boyle; Ciaran Sharkey (1-0), John McGarvey (1-8), Jack O'Donnell.
Substitutes: Declan McCready, Stephen O'Donnell, Thomas Marry, Conal Logan Cathal Gallagher.

Referee: Pat Walsh (Bundoran)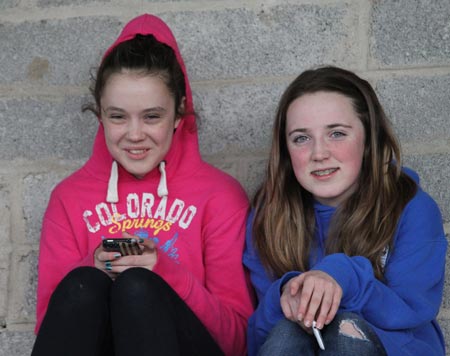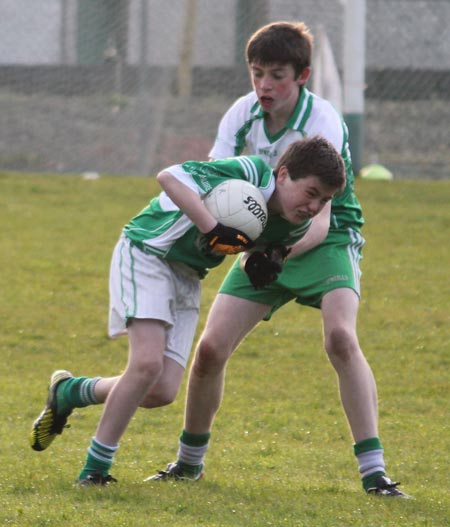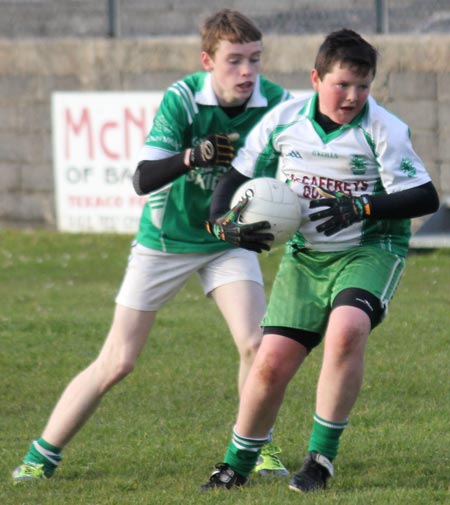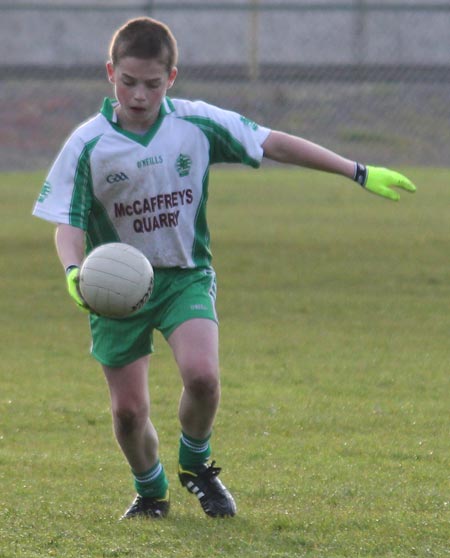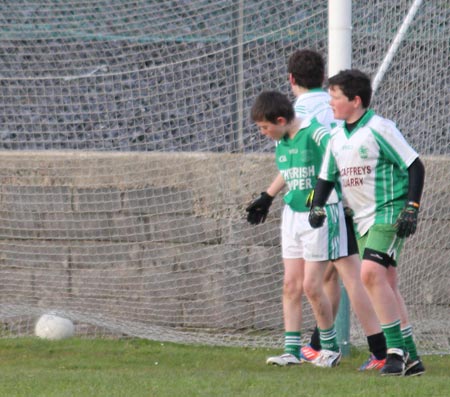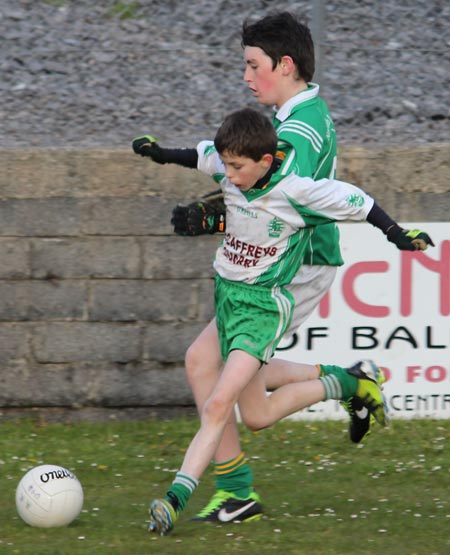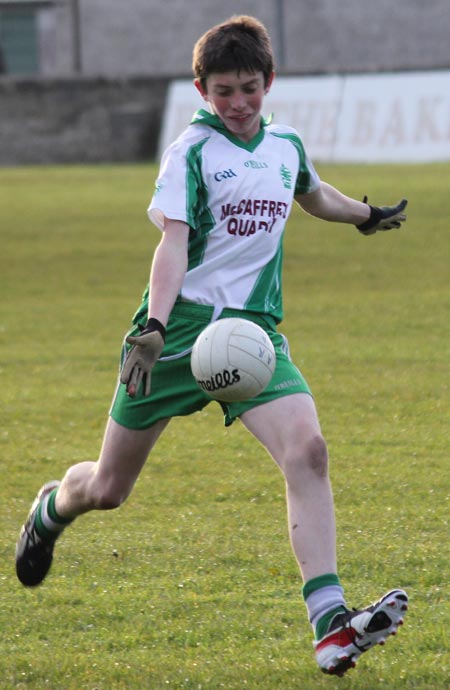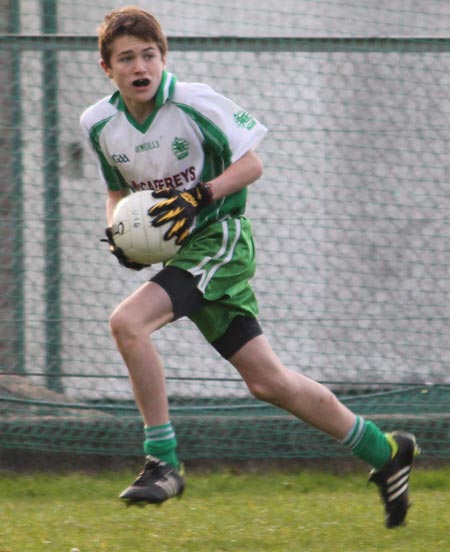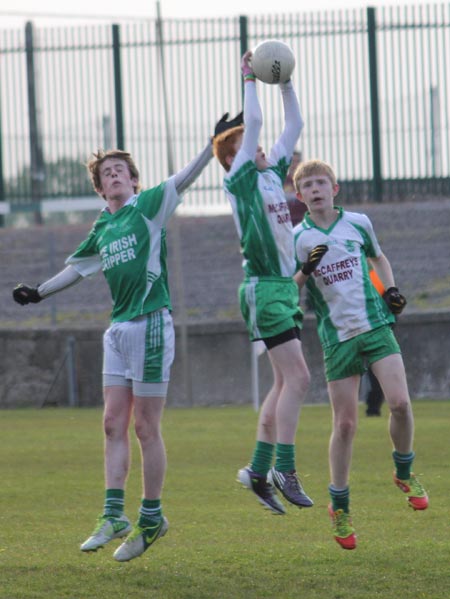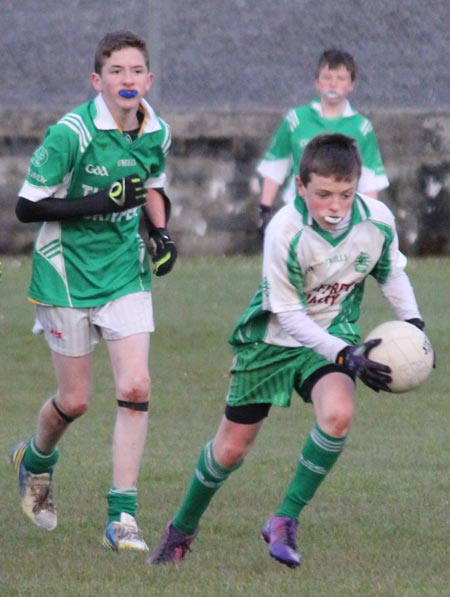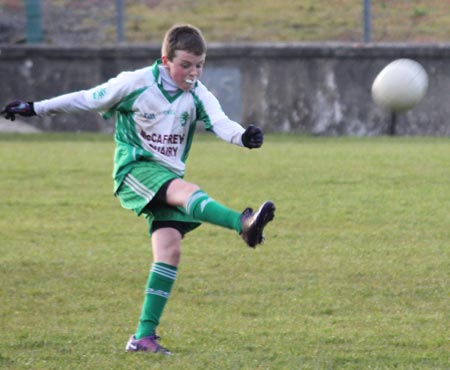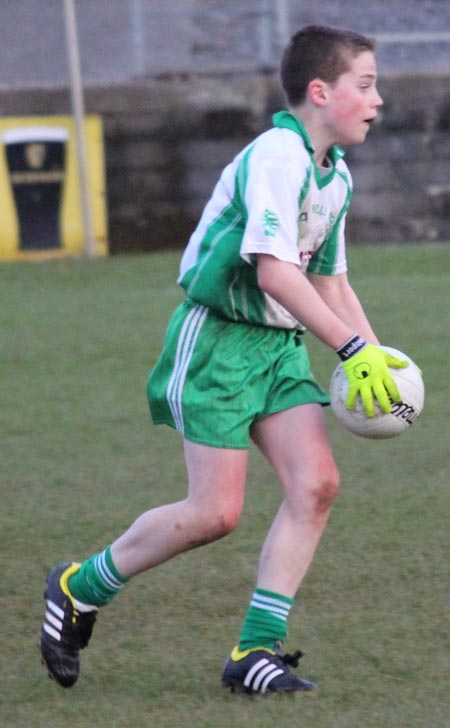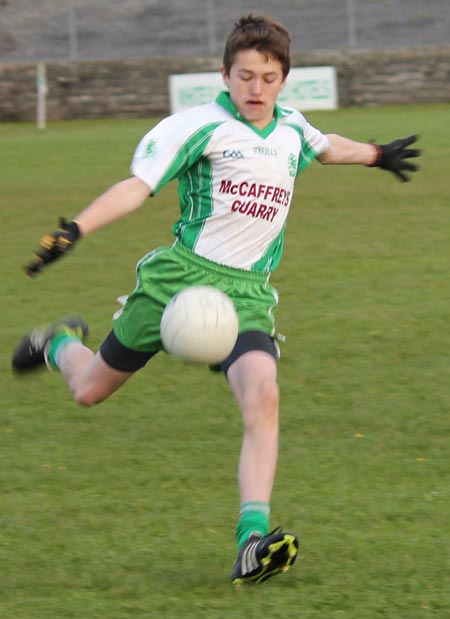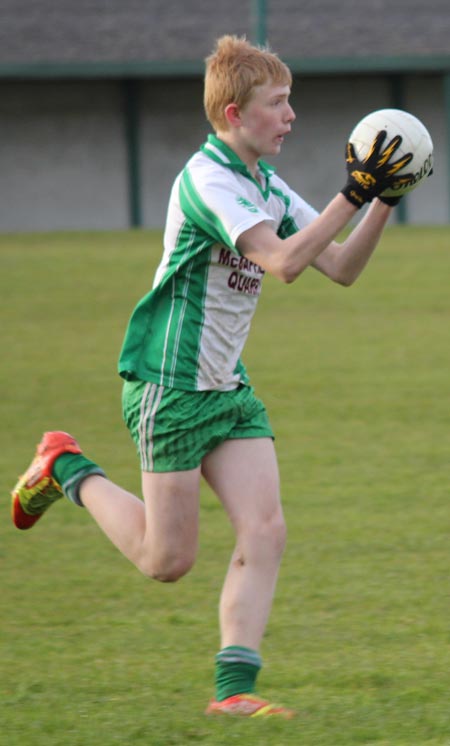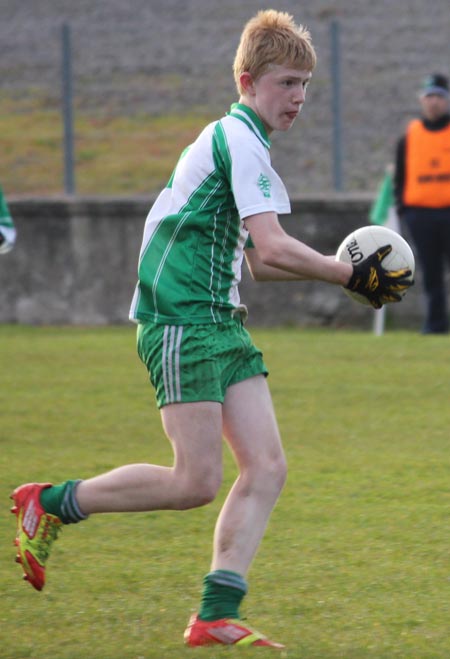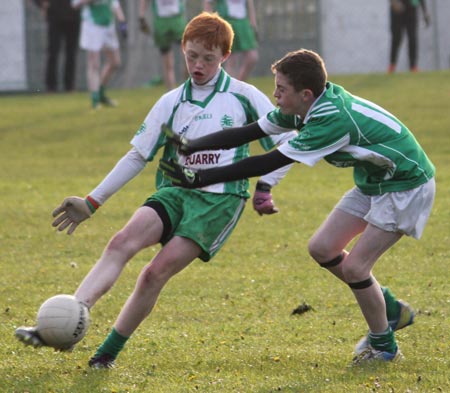 Last modified: Monday, 1 June 2020 at 12:11pm