Second annual Hurlathon big success
The second Aodh Ruadh Hurl-A-Thon organised by the Aodh Ruadh Hurling committee took place in the Mercy Hall Ballyshannon from 10am to 10pm on Saturday March 29th. Play began at 10am with the under 12s and continued throughout the day covering all age groups in the club and even included a very enjoyable two hour session with the Legends. These were great players who played for club and county in the 80s and 90s. It was great to see these lads back showing they had lost none of the intensity of the games. Some even wanted to continue playing after the 12 hours!
It was a very enjoyable day and it was great to have hurlers from five years to the veterans coming together for a day of fun and sport along with reminiscing about former glories and hoping for future success. There were very large number of spectators attended the event and commented on the intensity and skill displayed on the day. over 50 underage players and 40 adults took part on the day.
After the event the organiser, Hurling Chairman John Rooney, thanked Billy Finn, Peter Horan, Johnny Dolan, Kevin Loughlin and Eddie Lynch for all their help on the day. There were thanks also to Emman Gaughan, Eleanor Rooney, Catriona Daly and Eleanor McCosker for all their work in the kitchen making sure everyone was well fed and all their help in other capacities on the day. He made mention of the event sponsors BWG Foods (Johnny Dolan), C & C Wholesalers (John Flaherty), Mace, Texaco and Pearse O'Neills. Thanks were also extended to Colaiste Cholmcille for use of the hall, to Jimmy Gallagher for all his help and to Mary McCann of Erne Gaels for the equipment. There were thanks to everyone who sponsored the competitors and all the businesses who allowed the hurlers to put up cards in their premises. A final word of thanks went to everyone who took part in the fund-raiser, with all monies yet to be returned the total amount raised was expected to top last year's total of €5,000, all of which will be used for the promotion and development of hurling in Aodh Ruadh.
The Legends who took part were Sean O'Rourke, John Flaherty, Barry Duffy, Liam Bromley, Tom Daly, Mickey Dolan, Joe Drummond, Maurice McLaughlin, Gerry McLaughlin, Patsy Kilgannon, Father Frank McManus, Pat Faherty, Dennis Daly, Terrence McShea, Mark Sheerin, Owen Roe O'Neill junior.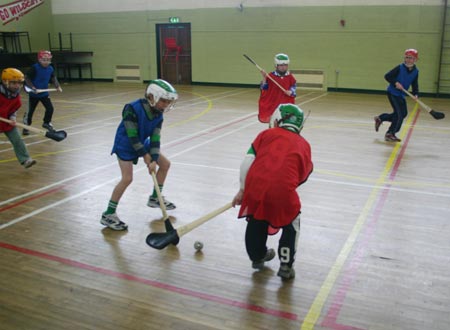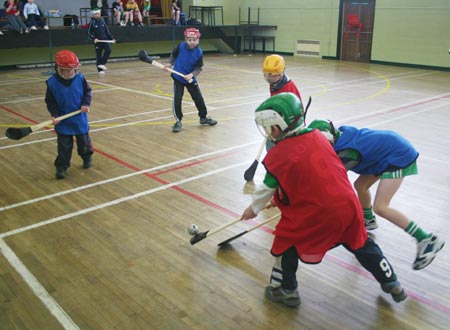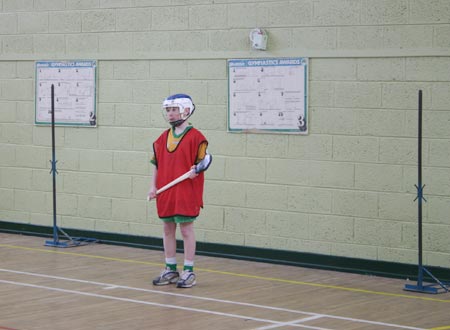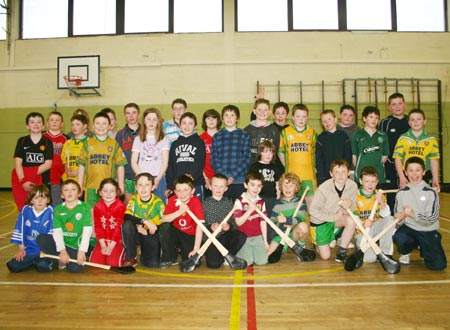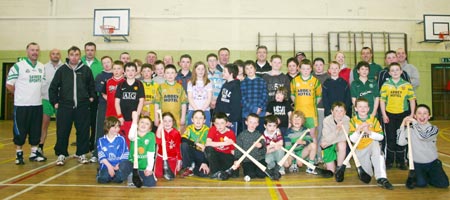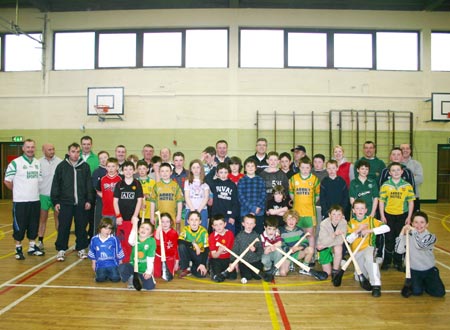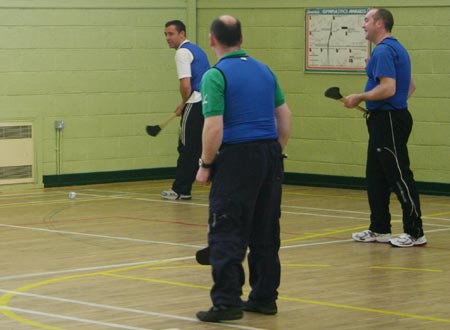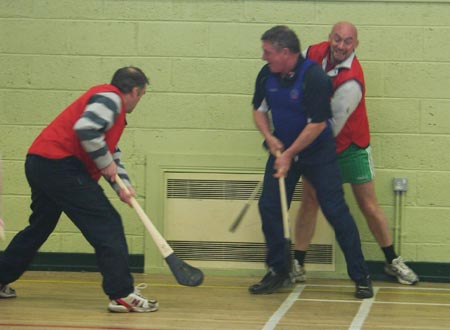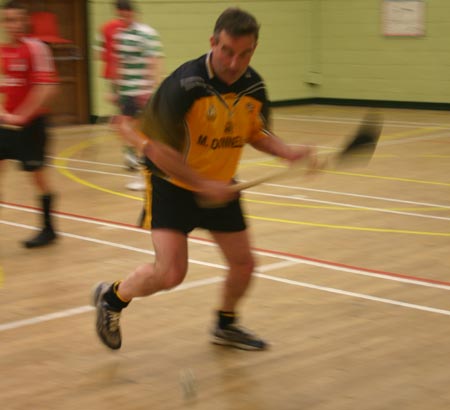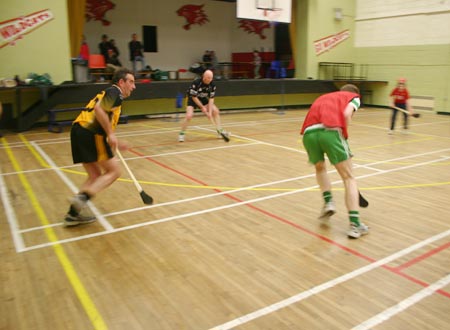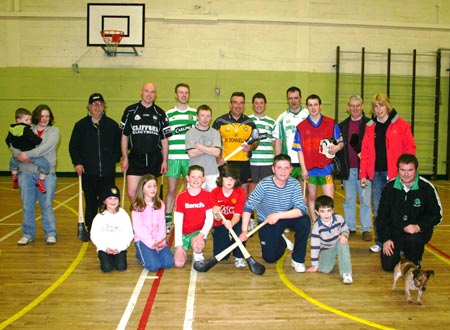 Report Filed: 6 April 2008