Under 10, 12 and 16 hurlers test their skills
On Tuesday 20th September Aodh Ruadh held it's annual under 10 hurling skills competition. 12 competitiors took part and put on a great display of the skills they learned throughout the year. There were five skills tested in the competition and points was awarded for each skill and then totaled up to give the following results. Many thanks to all that took part.
The results were as follows:
Under 10
1st: Shane Gillespie
2nd: Owen Doherty
3rd: Senan Rooney
4th: Adam Rami
5th: Ryan McDonald
Under 12
1st: Ryan Ayres
2nd: Conal Sweeney
3rd: Stephen Anderson
4th: Pauric Keenaghan
5th: Barry Kelly
Under 16
1st: Jamie Brennan
2nd: Eddie Lynch
3rd: Eugene Drummond
4th: Paul Cummins
5th: Tommy Gillespie.
Thanks to Eddie Lynch for these photos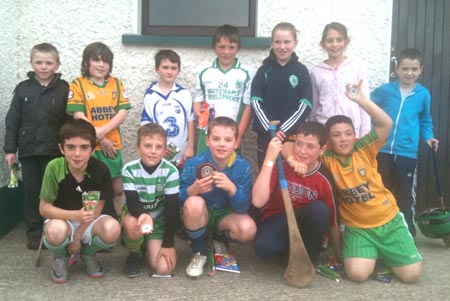 Under 10 hurlers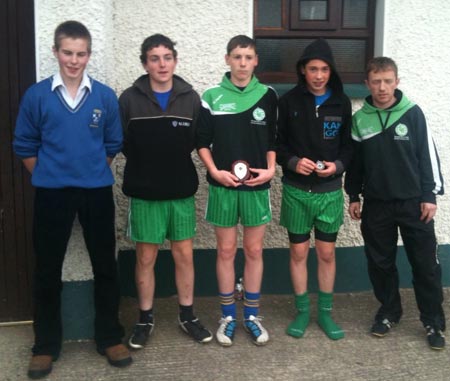 Under 16 hurlers
Last modified: Tuesday, 26 May 2020 at 1:39pm