Duck Race 2007
Wonderful weather blessed the annual Duck Race at McKenna's Brook in Ballyshannon last Easter Saturday as a large crowd gathered to enjoy the afternoon's entertainment organised by the Aodh Ruadh Ladies Committee. There were seven races run in total with Teddy Kane having the ducks under starter's orders and Colman Kerr on hand to scoop the winning ducks out of the brook. A raffle was held for Easter eggs after each race. The final race decided the winners of the cash prizes on offer. First duck home belonged to Gussie McGonigle from Belleek, winning him €100. Second was Brendan Maguire of the Knather who won €50. They were followed by John Gallagher of Inver, Caroline Gillespie of Belcoo and Rachel Connolly, Dunmuckrim who each won prizes of €30. Many thanks to all who attended the event, as well as everyone who helped out on the day and made it such a success.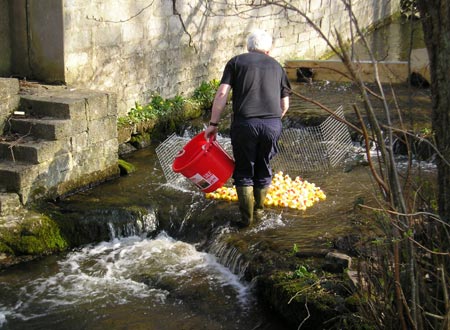 Teddy Kane has the ducks under starters orders.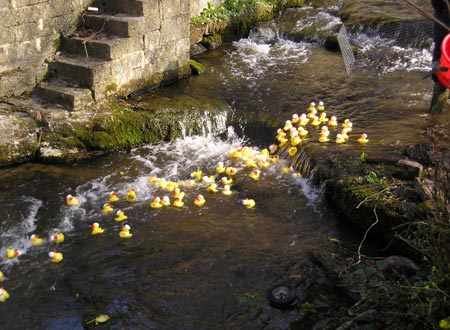 And they're off!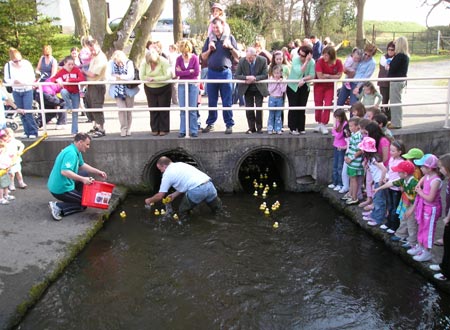 Colman Kerr scoops out the first ducks across the line to Sylvester Maguire.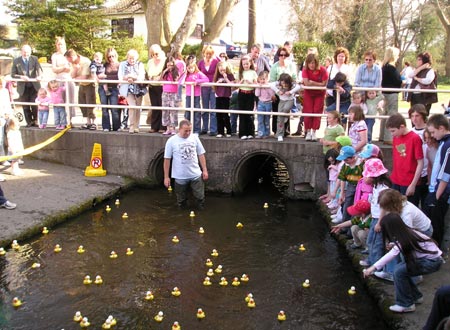 Colman watches as the more laggardly ducks trail in.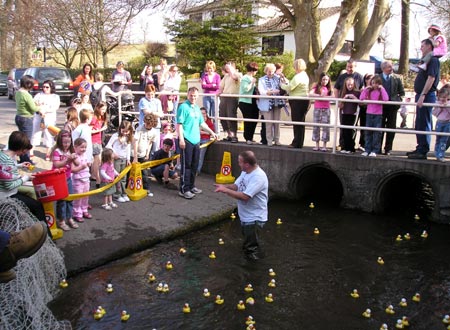 Colman explains his technique to a bemused crowd.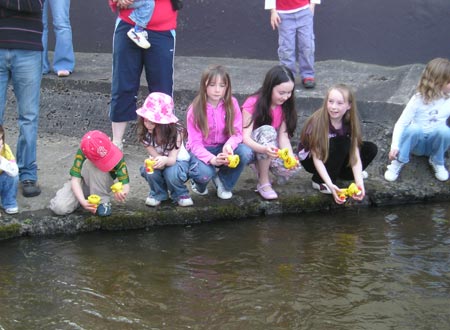 Some race enthusiasts examine the ducks after another hard fought race.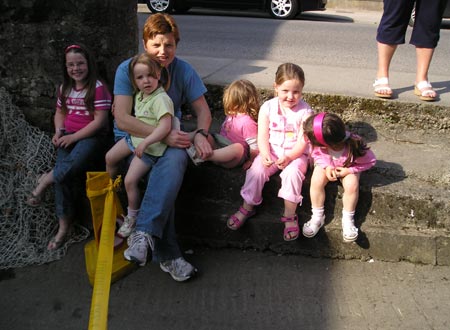 Bernie Maguire with Roisin, Grainne and Bridin. Siofra and Niamh Hughes are otherwise occupied.
Report Filed: 9 April 2007