Aodh Ruadh effort goes unrewarded
Division 3 Football League
9 June 2012
Aodh Ruadh 2-8
Red Hugh's 1-12
John Hughes reports from Father Tierney Park
Aodh Ruadh were denied at least a deserved share of the points after a battling performance against Saint Naul's.
Mark Ward had a big say in the game, primarily from place ball, and he got the scoring started with a frree in the second minute from directly in front of the posts. Good work from Ronan Drummond and assertive play from David Dolan saw Dolan Aodh Ruadh open their account in the sixth minute. Diarmaid McInerney doubled Aodh Ruadh's tally with a point directly from the kick out. A minute later Cathal Lowther had levelled matters, before young John Rose sallied forward from half back to fire over a well taken point from out on the right.
Aodh Ruadh responded with style when David Dolan and Michael 'Sticky' Ward combined to cut their way through the Mountcharles cover and Sticky Ward finished to the back of the net from an acute angle on the left.
There was a bit of a blow as the game entered the second quarter which saw Brian Roper and Cathal Lowther getting themselves yellow cards, but Doherty elected to give Saint Naul's the free which was in a scoreable position. Mark Ward pointed without difficulty to take the scores to 1-2 to 0-4.
Ward added another free from in front of the post two minutes later before Aodh Ruadh engineered their second goal of the match. Damien Cleary got on the ball 40 metres out from the Naul's goals and slalomed his way through the Saint Naul's defence before a slamming home a magnificent shot past Patrick Burke.
Mark Ward hit back with two frees before Donagh McIntyre found himself in a bit of space and fired over a great score from out on the right. Another free from Ward finished the scoring for the half sending Aodh Ruadh in leading 2-3 to 0-8.
Mark Ward got his first score from play four minutes into the second half to level up the game. David Dolan and John Rose exchanged two fine efforts before Saint Naul's raised their first green flag of the game. Mountcharles worked the ball into the Aodh Ruadh area and Brendan Breen applied the finishing touch from close range to put Saint Nauls' into the lead for the first time in 30 minutes.
Mark Ward pointed directly from the kick out to give the visitors a four point lead. Stephen Griffin came on at 41 minutes for Conor McDevitt, but McDevitt had to reintroduced two minutes later for Enda Lynch who was taken off after being down for a sustained spell.
Aodh Ruadh responded better to the break in play. First David Dolan hit over a handy free, before Damien Cleary slotted over a mass of bodies in the Saint Naul's penalty area.
Ballyshannon were applying all the pressure, but Mountcharles broke and Eddie Gallagher took their last point on 50 minutes, an excellent effort from long range.
Ruairķ Drummond got a point three minutes into injury time. That was followed shortly after by a magnificent effort from Anthony Boyle to reduce the margin to the minimum. The Ernesiders continued to press in search of the equalising score, but Connie Doherty blew for time in the middle of what was to be the final attack.
It was a gutting end to what was a performance of character from an improving Aodh Ruadh side.
Mark Ward was in super form for Saint Naul's, indeed the fact that the introduction of Stephen Griffin far from improved Mountcharles placed ball performance speaks for itself. John Roses' two points were superbly taken and proved vital scores in the final shake-up.
Damien Cleary was excellent for Aodh Ruadh with 1-2, even despite managing to get himself sent of on a second yellow after an artless tackle on 54 minutes. Donagh McIntyre also soldiered well in the middle. It was a good game for the Aodh Ruadh old guard in general with Brian Roper, Niall McCready and Sticky Ward all clearly relishing the summer sod.
Vital Statistics
Teams
Aodh Ruadh
Paul Kane; Michael Dolan, Ciron Whoriskey, Ronan Drummond; David Finnerty, PJ McGee, Anthony Boyle (0-1); Donagh McIntyre (0-1), Damen Cleary (1-2); Padraig Loughlin, Brian Roper, David Dolan (0-2, 1f); Diarmaid McInerney, Michael Ward (1-0), Niall McCready. Substitutes: Kerry Ryan for Brian Roper: 20 minutes; Ruairķ Drummond (0-1) for Michael Ward: Half time; Brian Roper for Diarmaid McInerney: 38 minutes; Ronan Matthews for Padraig Loughlin: 52 minutes; Michael Ward.
Yellow cards: Brian Roper: 16 minutes; Niall McCready 21 minutes; Diarmaid McInerney: 28 minutes; Damien Cleary 30 and 54 minutes.
Red cards: Damien Cleary: 54 minutes
Wides: 6
Frees awarded: 14
Saint Naul's
Patrick Burke; Conor McBrearty, Enda Lynch, Jamie White; John Rose (0-2), Gavin Maguire, Conor McDevitt; Fiachra McGinley, Daniel Friel; Shane Coneely, Mark Ward (0-8, 6f), Eddie Gallagher (0-1); Cathal Lowther (0-1), Brendan Breen (1-0), Liam McGroarty.
Substitutes: Stephen Griffin for Conor McDevitt: 41 minutes; Conor McDevitt for Enda Lynch: 43 minutes; Aidan Meehan for Jamie White.
Yellow cards: Cathal Lowther: 16 minutes; Gavin Maguire 52 minutes.
Wides: 4
Frees awarded: 22
Referee: Connie Doherty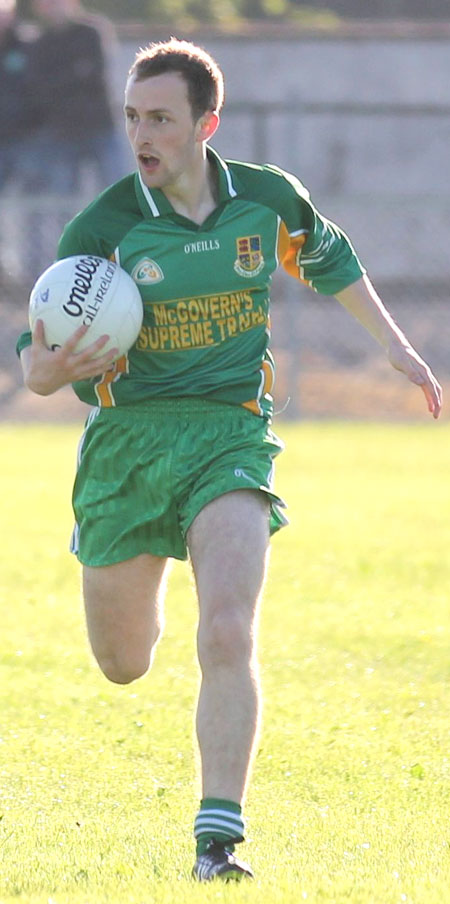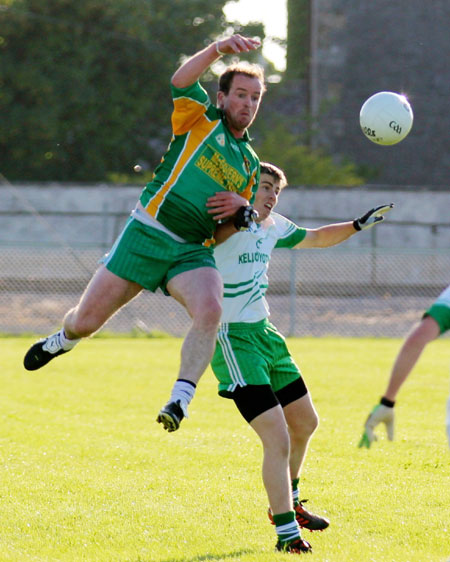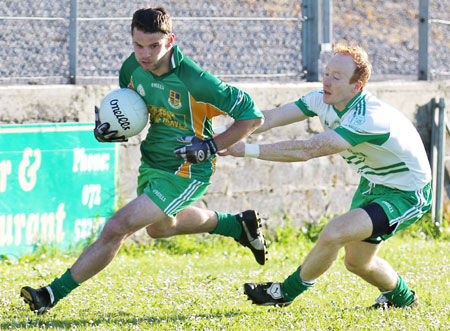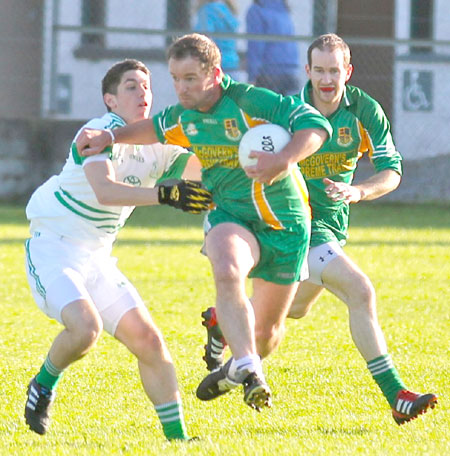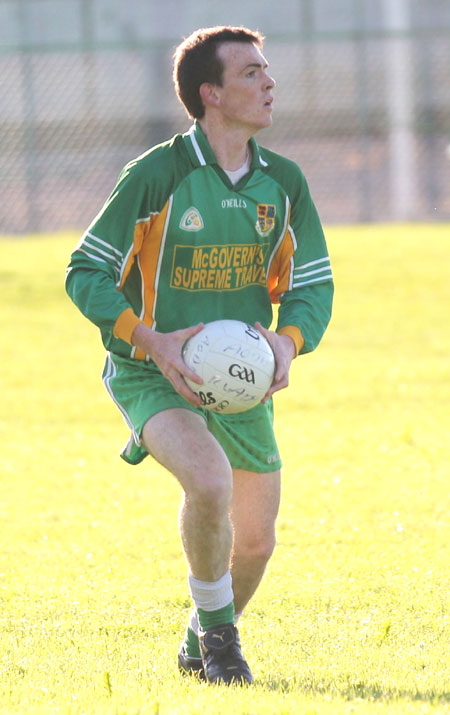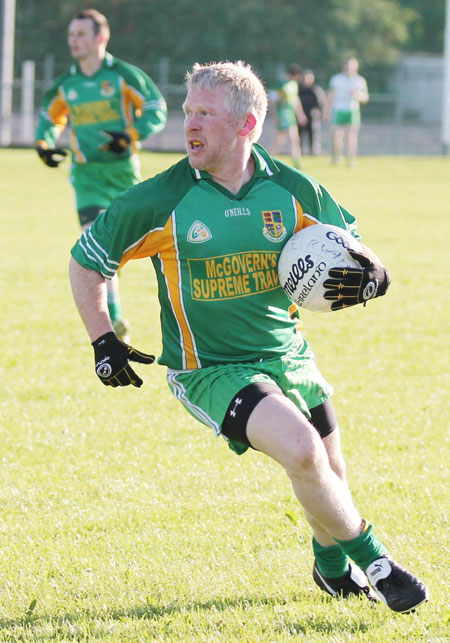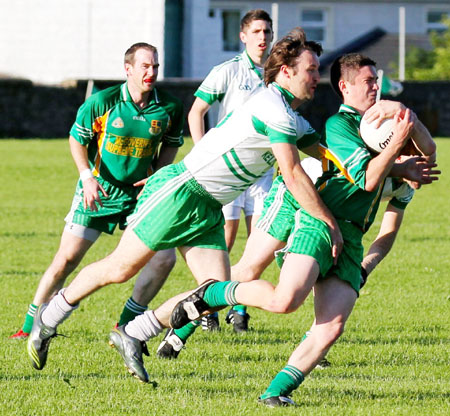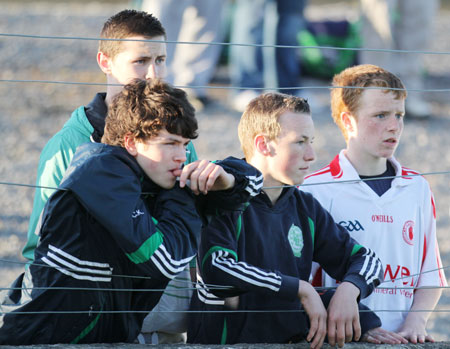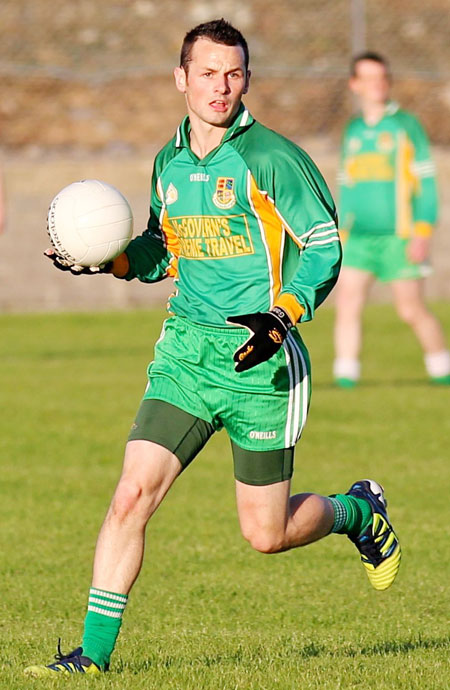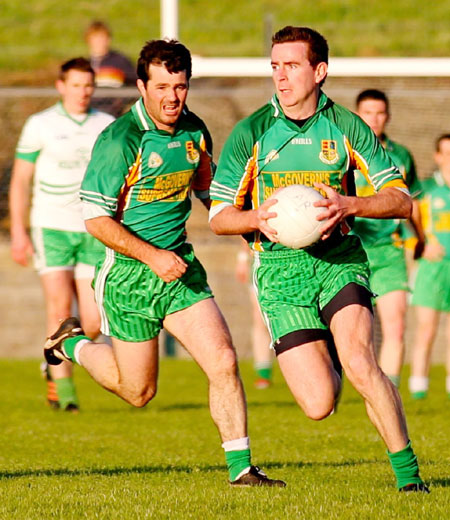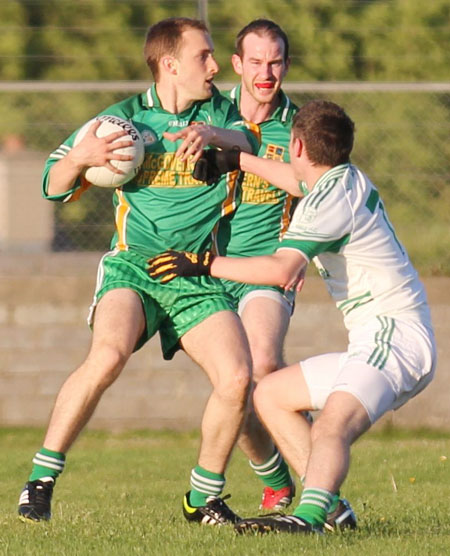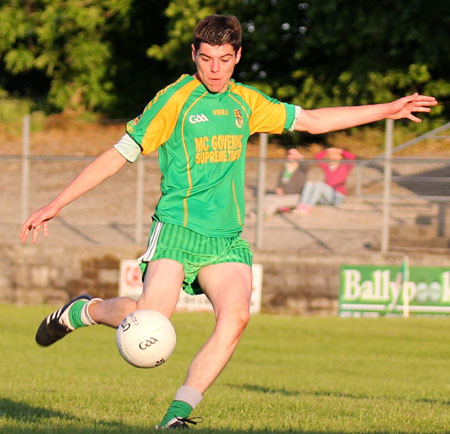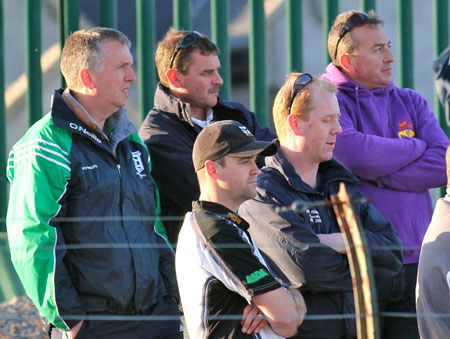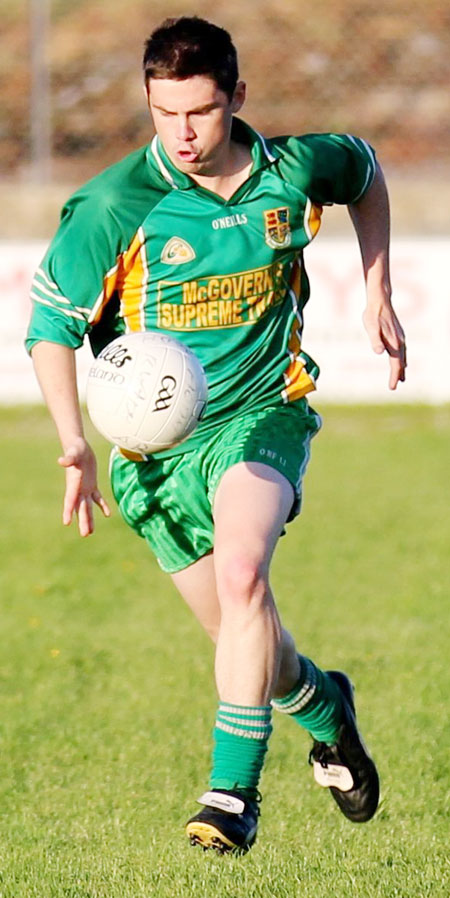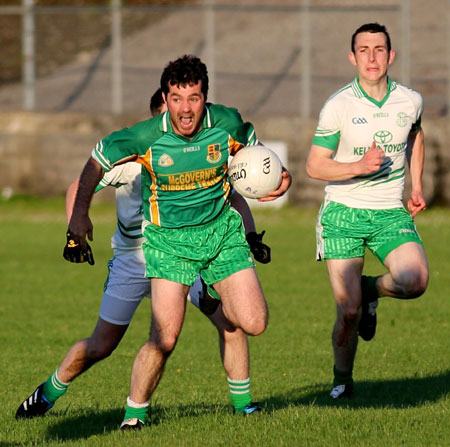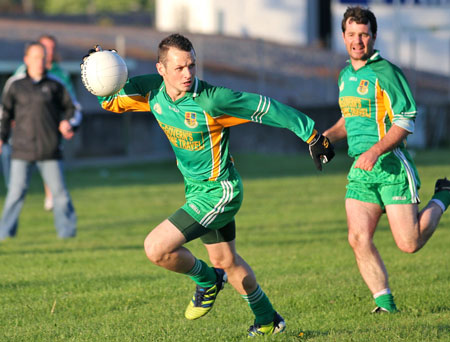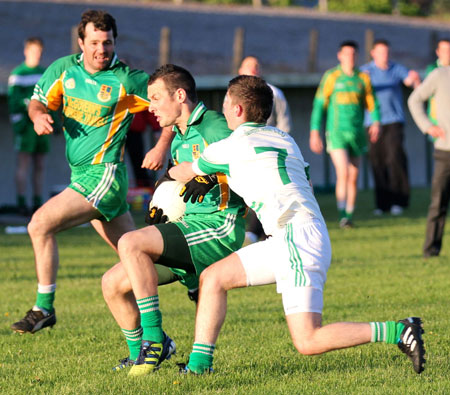 Last modified: Monday, 11 June 2012 at 11:15pm